AKC Pet Insurance Review 2023
AKC offers lots of flexibility in its plan, but you may end up needing to pay extra for some basic types of coverage.
Many or all of the products featured here are from our partners who compensate us. This influences which products we write about and where and how the product appears on a page. However, this does not influence our evaluations. Our opinions are our own. Here is a list of our partners and here's how we make money.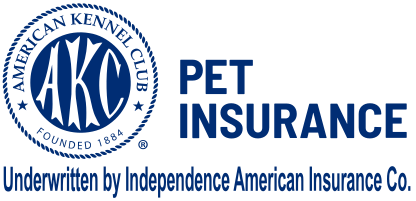 AKC
Lots of ways to customize your coverage, but the basic plan lacks benefits many other companies include.
Pay vet directlyThis indicates whether the company offers the option to pay a vet directly rather than reimbursing the policyholder after a claim.
---
Scope of coverageRatings are based on how many different scenarios a company covers.
---
Ability to customize planRatings are based on how easy it is to modify how much you pay for a plan by adjusting your coverage limits.
AKC
Lots of ways to customize your coverage, but the basic plan lacks benefits many other companies include.
Pay vet directlyThis indicates whether the company offers the option to pay a vet directly rather than reimbursing the policyholder after a claim.
---
Scope of coverageRatings are based on how many different scenarios a company covers.
---
Ability to customize planRatings are based on how easy it is to modify how much you pay for a plan by adjusting your coverage limits.
How we review pet insurance
Founded in 1884, the American Kennel Club has historically been the home for purebred dog owners. Its insurance and wellness products cater to purebred and mixed-breed dogs and even cats, though they won't cover birds or other animals.
AKC's insurance plans offer unlimited annual coverage options and a variety of reimbursement rates. Customers who register their animals with AKC can try its insurance for 30 days free of charge.
Note: Coverage options and availability may vary depending on where you live and the age and breed of your pet.
AKC earned 4.5 stars out of 5 for overall performance. NerdWallet's ratings are determined by our editorial team. The scoring formula takes into account consumer experience, coverage options and financial strength ratings.
AKC pet insurance is available in all 50 states and Washington, DC.
AKC CompanionCare is the company's base accident and illness plan, which covers cats and dogs. You can customize it with add-on coverage.
This plan includes options for reimbursements, deductibles and coverage limits. The insurer will reimburse you for a certain percentage of your veterinary bills, minus a deductible of your choosing. (The deductible is the amount you're responsible for.)
Dogs can enroll at 8 weeks of age, while cats will need to wait until week 10.
Pets enrolling at age 9 or above will be eligible for an accident-only plan, not for illness coverage. However, pets enrolled prior to age 9 can keep their illness coverage into their golden years, as long as you've consistently paid their premium.
With a CompanionCare policy, pet owners can add either a Defender or DefenderPlus wellness plan. These offer a range of benefits, from microchipping to flea and tick prevention. Exact coverage depends on the plan you choose.
What AKC pet insurance covers
The base CompanionCare plan includes:
Treatments, surgeries and medications for ailments ranging from allergies to cancer.

X-rays, MRI scans and other diagnostic tests.

Coverage for pre-existing conditions after a 12-month waiting period (in most states).

Prescription medications.

Alternative treatments and coverage for behavioral issues in some states.
With a CompanionCare policy, you can add coverage for extra needs the base plan doesn't provide. These vary by state but may include:
Hereditary and congenital coverage (available for pets under 2) for chronic conditions like hip dysplasia and diabetes.

Veterinary exam coverage for conditions your base policy covers.

Breeding coverage for issues related to pregnancy and whelping.

Final expenses coverage for burial and memorials.
AKC's accident-only plan for older pets covers unexpected injuries like snake bites, sprains and broken bones. Coverage will pay for medications, scans and surgeries associated with an injury. It won't cover preventive care or treatment for diseases like cancer.
The Defender wellness add-on includes:
Heartworm, flea and tick prevention.
DefenderPlus, the upgraded version of Defender, also covers spaying, neutering and teeth cleaning.
The CompanionCare policy doesn't cover:
Inherited or congenital conditions if you buy your policy after your pet turns 2.

Elective procedures like tail docking and ear clipping.

Intentional injuries caused by owners or other responsible parties.

Pregnancy concerns, unless you add the optional Breeding Coverage.

Diets and pet food, unless a prescription diet is the sole treatment for a covered illness or injury.

Treatment for dental diseases such as gingivitis or periodontal disease.
Deductibles: Annual deductibles range from $100 to $1,000 for the CompanionCare plan. AKC's accident-only plan has a fixed $100 deductible. You must meet your deductible before payments from AKC begin, and the amount will reset every year.
Reimbursement amounts: You can choose to be reimbursed for 70%, 80% or 90% of your vet care costs. Your monthly premium will go up if you choose a higher reimbursement limit.
Coverage limits: Annual coverage limits range from $2,500 to $20,000, with an unlimited option available. The higher your coverage limit, the more your policy will cost.
As an alternative to a customizable plan, you may see an option to choose AKC's "basic" version of CompanionCare when getting a quote. This plan has terms you can't change, including a per-incident limit that caps the amount you can receive for a single injury or illness.
The incident limit in the basic quotes we got was $500, which won't go far if your pet needs an expensive surgery or develops a chronic condition. The incident limit lasts for the lifetime of your pet.
The Defender and DefenderPlus wellness plans have set annual limits for each type of preventive care, so check with AKC to see what your state limits are before you sign up.
Restrictions and waiting periods
Age restrictions: The minimum age is 8 weeks for dogs and 10 weeks for cats. Pets added at age 2 or above can't get coverage for inherited or congenital conditions. Pets must be under age 5 to get Final Respects Coverage. If you enroll a pet at age 9 or above, they won't be eligible for accident and illness coverage — just the accident-only plan.
Waiting periods: A waiting period is the time between when you buy your policy and when your coverage takes effect. AKC has a 12-month waiting period for pre-existing conditions and a 180-day waiting period for cruciate ligament claims. All other injuries have a two-day waiting period. Most illnesses have a 14-day waiting period, except for intervertebral disc disease, which carries a 180-day waiting period.
Add-ons for hereditary and congenital conditions and for breeding both have a 30-day waiting period.
AKC offers the following discounts:
A discount for dogs from Breeders of Merit or Bred with HEART breeders.

A discount for dogs who have earned their AKC Canine Good Citizen certification, which tests things like a dog's reaction to strangers and ability to interact with other dogs.
Website: The AKC website is easy to navigate and makes it straightforward to sign up for coverage. There's a user portal for making claims and payments, updating billing information and accessing policy details.
App: There isn't a dedicated AKC app, but policyholders have access to the Pet Cloud app for services such as keeping track of vet records and connecting with other pet owners in your area. You can't currently use the app to view policy information or file claims.
Claims: You can submit claim forms online through the AKC user portal or by email, mail or fax. AKC says it typically pays simple claims within three business days. More complex claims can take up to 30 days. You can check your claim status by logging in to your user portal.
Customer service: Customer support is provided by email or through the company's toll-free phone number. Customers can call 866-725-2747 from 8:30 a.m. to 8 p.m., Monday through Friday, and Saturday from 10 a.m. to 3 p.m. (all times Eastern). There's also a 24/7 dedicated line for support from a veterinarian.
Here's how AKC stacks up against three other popular pet insurance companies.
While AKC and Lemonade both have the same reimbursement choices, AKC offers a wider range of deductibles and an unlimited annual payout option. That said, AKC has no options for annual limits between $20,000 and unlimited, while Lemonade has options at $50,000 and $100,000, which may appeal to some shoppers.
Lemonade coverage is available in only 36 states and Washington, D.C. AKC pet insurance is sold nationwide.
Lemonade says it pays many claims "almost instantly," which is faster than the three to 30 days AKC says it usually takes to pay claims.
| | | |
| --- | --- | --- |
| | | |
| | | |
| | | $5,000 to $100,000 per year. |
AKC vs. Nationwide pet insurance
Nationwide is widely known for its car and homeowners insurance, but it also offers coverage for pets. Compared to AKC, Nationwide has fewer options to choose from for deductibles (when buying online) and reimbursement amounts.
Unlike AKC, Nationwide offers coverage for all sorts of animals besides dogs and cats, from birds to goats.
Nationwide offers a 5% discount to current customers, which may lower your overall cost.
| | | |
| --- | --- | --- |
| | | $250 per year. (Other options available by phone.) |
| | | |
| | | |
Insurance plans from Embrace have coverage options that are similar to AKC's, with slight differences. Embrace covers dental illness up to $1,000 per year, while AKC includes coverage only for extractions related to accidental injury.
AKC doesn't cover hereditary or congenital conditions unless you buy optional coverage. Even then, you'll need to enroll your pet before age 2 to be eligible. Embrace covers these conditions as part of its standard plan.
Frequently asked questions
Does AKC pet insurance cover shots?
Does AKC insurance cover spaying and neutering?
How does the AKC 30-day pet insurance work?
NerdWallet's pet insurance ratings reward companies for customer-first features and practices. Ratings are based on weighted averages of scores in several categories, including financial strength, scope of coverage, the ability to customize your plan and more. Our "consumer experience" category looks at factors such as website transparency and mobile app ratings. To calculate each insurer's star rating, we adjusted the scores to a curved 5-point scale. See our full pet insurance methodology.
These ratings are a guide, but we encourage you to shop around and compare several insurance quotes to find the best rate for you. NerdWallet does not receive compensation for any reviews. Read our editorial guidelines.
Get more smart money moves – straight to your inbox
Sign up and we'll send you Nerdy articles about the money topics that matter most to you along with other ways to help you get more from your money.