8 Ways to Get the Cheapest Car Insurance Rates Possible
Shop around for the best rate, and don't overlook the smaller insurers you might not have heard as much about.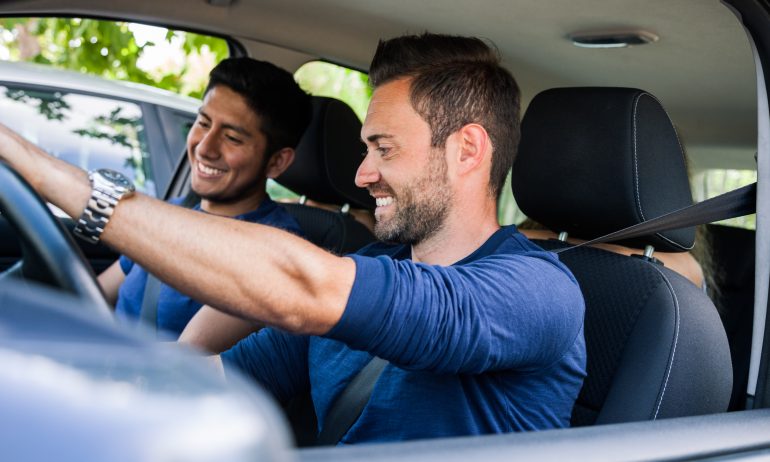 Many or all of the products featured here are from our partners who compensate us. This may influence which products we write about and where and how the product appears on a page. However, this does not influence our evaluations. Our opinions are our own. Here is a list of our partners and here's how we make money.
None of us wants to spend more than we need to for car insurance, but it isn't always obvious how to get lower rates.
Dozens of insurance companies, large and small, are vying for your business. Many have an eye-glazing assortment of policy options, making it hard to compare policies and figure out who's offering .
Here are eight things you can do to ensure you get good coverage at the cheapest possible rate.
Some companies spend a lot of money on commercials to convince you they offer the lowest car insurance rates. But no single insurer is the low-price leader for everyone. The car insurance company that's cheapest for one person in one place might be the most expensive option for a driver in a different state.
The only way to ensure you're getting the lowest rate possible is to compare car insurance rates.
A NerdWallet analysis of rates shows why shopping around is so important. Here are some of the rates we found for a 40-year-old driver buying a  policy on a 2018 Toyota Camry LE. Our hypothetical driver has good credit and a clean driving record, earning a "good driving" discount from most car insurance companies.
Just four companies —  — control more than half of the nation's auto insurance business. But smaller, regional insurers such as and often have higher customer satisfaction ratings than the big names — and they may have lower car insurance rates, too.
Insurers provide , which can mean lower insurance rates for customers who:
Don't be swayed, however, by a long list of possible discounts. Compare rates from multiple insurers.
Your credit score is a significant factor in the you receive except for a few states. California, Hawaii, Massachusetts, Michigan and Washington don't allow insurers to use credit when determining car insurance rates. Insurance companies say customers' credit has been shown to correlate with their chances of filing claims.
A NerdWallet analysis found that  by hundreds of dollars a year compared with having good credit. (In most situations, a FICO score of 579 or lower is considered "poor" credit, but insurers have their own credit models that may have a different cutoff.)
Improve your credit — and get lower insurance rates — by paying your bills on time and reducing your debt. Track your progress by regularly.
 pays to repair the damage to your vehicle from another car or an object such as a fence.  pays to repair vehicle damage from weather, animal crashes, floods, fire and vandalism. It also covers car theft. But the maximum payout under either policy is limited by the value of the car if it's totaled or stolen. If your car is older and has a low market value, it may not make sense to shell out for these types of coverage.
If you buy comprehensive and collision coverage, you can save money by opting for higher deductibles. (There is no deductible on liability insurance, which pays for the damage you cause others in an accident.)
If you're a safe driver who doesn't log many miles, consider a usage-based insurance program such as Allstate's Drivewise, Progressive's Snapshot or State Farm's Drive Safe & Save. By signing up for these programs, you let your insurer track your driving in exchange for possible discounts based on how much you drive, when you drive and how well you drive.
If you drive less than 10,000 miles a year, you might be able to save money with a program such as Metromile, Allstate's Milewise or Nationwide's SmartMiles.
You probably already pay attention to factors such as fuel efficiency and repair costs when picking a car to buy, but you should also consider insurance premiums. A NerdWallet analysis of the  among top-selling vehicles found the lowest insurance rates are for the Subaru Outback, the Jeep Wrangler and the Honda CR-V.
NerdWallet averaged rates based on public filings obtained by pricing analytics company Quadrant Information Services. We examined rates for 40-year-old men and women for all ZIP codes in any of the 50 states and Washington, D.C. Although it's one of the largest insurers in the country, Liberty Mutual is not included in our rates analysis due to a lack of publicly available information.
In our analysis, "good drivers" had no moving violations on record; a "good driving" discount was included for this profile. Our "good" and "poor" credit rates are based on credit score approximations and do not account for proprietary scoring criteria used by insurance providers. These are average rates, and your rate will vary based on your personal details, state and insurance provider.
Sample drivers had the following coverage limits:
In states where required, minimum additional coverages were added. We used the same assumptions for all other driver profiles, with the following exceptions:
We used a 2018 Toyota Camry LE in all cases and assumed 12,000 annual miles driven.