Getting Divorced? You Might Want — or Need — Life Insurance
Divorce lawyers often recommend term life insurance for one or both parties, and it's sometimes required.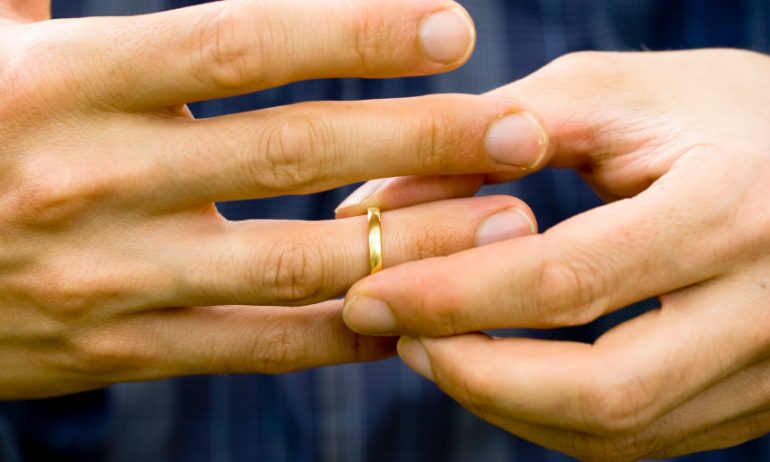 Many or all of the products featured here are from our partners who compensate us. This influences which products we write about and where and how the product appears on a page. However, this does not influence our evaluations. Our opinions are our own. Here is a list of our partners and here's how we make money.
Getting divorced often means emotional turmoil and a mountain of financial issues, including splitting up assets, paying attorney fees and hammering out child support and alimony obligations. So if you are going through the process, life insurance might not be top of mind.
But buying a policy and making your ex-spouse the beneficiary can be a smart financial move in a divorce. In fact, 29% of consumers who'd gotten married or divorced within the past two years shopped for life insurance in response, according to a 2013 study by industry trade groups Life Happens and LIMRA.
Why buy life insurance when you divorce? Because if you die, a policy can cover financial obligations required under your divorce agreement. Divorce lawyers often recommend term life insurance, which is relatively inexpensive and offers coverage for a specific time frame, and it's sometimes required by divorce settlements.
Even if you already have a term life policy, you might need life insurance that's specifically tied to the divorce agreement.
Life insurance can cover obligations
Divorce can result in ongoing financial commitments to your former spouse. Divorce settlements often require one parent to pay the other child support. Alimony payments from one spouse to the other are sometimes required regardless of whether children are involved.
"These payments end at death," says Mia Frabotta, a family law attorney at McCarter & English LLP in Boston. Because of this, "judges can rule that a term policy be purchased to provide security for child support or alimony payments," she says.
Life insurance terms can be as short as five years or as long as 30 — long enough to last until a mortgage is paid off and kids are finished with college. Once the term ends, the policy will expire and you'll no longer have to pay premiums.
"You can customize life insurance obligations to coincide with the end of your support payments. It's a good way to make sure the policy is only intact for the obligated amount of time," Frabotta says.
Addressing the loss of a primary caregiver
It might be a good idea to buy life insurance after a divorce even if you don't pay child support or alimony — especially if you're a primary caregiver.
"If there are children involved and [the parent providing child care] dies, where's the money going to come from to pay for the care?" asks Guy Baker, managing director of Wealth Teams Solutions in Irvine, California.
The primary caregiver could purchase life insurance, naming his or her ex-spouse as the beneficiary, Baker says.
College costs and mortgages
You might have started saving for your children's college expenses during your marriage. Divorce settlements commonly dictate that you and your ex-spouse continue to share this responsibility once you split up. So what happens if either of you dies? A policy naming your ex as the beneficiary can ensure that these costs are covered.
You might also consider one of these policies if you're still living in the marital home with your children. This way, if you die, he or she can pay off the mortgage and keep the house.
When you own a life insurance policy, you can name and change beneficiaries. This can lead to trust issues in divorced couples. To get around this, divorce agreements can require that ex-spouses be allowed to make sure policies are paid up and the correct beneficiaries are named. Another option: You can own a policy on your spouse and name yourself the beneficiary. This way, you'll be responsible for the payments and naming the beneficiary.
Naming a minor is one of the biggest mistakes people make when designating a life insurance beneficiary. Insurers won't pay life insurance benefits directly to minors, so naming one in your policy can result in delays and paperwork. Instead, name a trust as the beneficiary on behalf of your children and designate a trustee to distribute funds according to your wishes.
"This way someone you trust is handling the money and you can control how it will be used, like for education or housing," says Frabotta. "Many times marriages break up over lack of trust about money so the option of naming a trust is very appealing."
What about existing life insurance policies?
If you already had life insurance prior to your divorce, Frabotta still recommends a new term life insurance policy to cover divorce obligations. This allows you to freely change beneficiaries on any other policies, including insurance provided through your workplace.
"When you get divorced, you want a sense of privacy moving forward. It's easy, cheap and covers your obligations," she says.
Find the right life insurance plan for you
Make sure you and your loved ones are covered - compare customized life insurance quotes from our partners.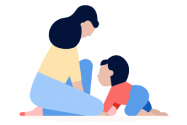 ---
Get more smart money moves – straight to your inbox
Sign up and we'll send you Nerdy articles about the money topics that matter most to you along with other ways to help you get more from your money.