Index Funds: How to Invest and Best Funds to Choose
Index funds are a low-fee, no-fuss way to invest. It might be the smartest and easiest investment you ever make.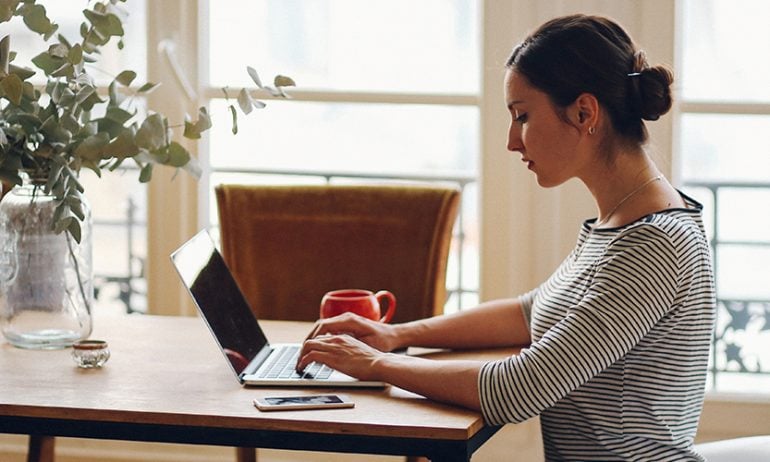 Many or all of the products featured here are from our partners who compensate us. This may influence which products we write about and where and how the product appears on a page. However, this does not influence our evaluations. Our opinions are our own. Here is a list of our partners and here's how we make money.
---
The investing information provided on this page is for educational purposes only. NerdWallet does not offer advisory or brokerage services, nor does it recommend or advise investors to buy or sell particular stocks or securities.
Everyone gushes about index mutual funds, and for good reason: They're an easy, hands-off, diversified, low-cost way to invest in the stock market.
Index funds are investments made up of stocks that mirror the companies and performance of a market index, such as the S&P 500. Index funds are passively managed and have lower fees than actively managed funds, and often generate higher investment returns. Index funds are well-diversified investments.
Lastly, index funds are easy to buy. Here's how it's done.
» Ready to start investing? 
Index mutual funds track various indexes.  is one of the best-known indexes because the 500 companies it tracks include large, well-known U.S.-based businesses representing a wide range of industries.
But the S&P 500 isn't the only index in town. There are indexes — and corresponding index funds — composed of stocks or other assets that are chosen based on:
Despite the array of choices, you may need to invest in only one. His Royal Investment Highness Warren Buffett has said that the average investor need only invest in a broad stock market index to be properly diversified. (For more, check out our story on .)
» Looking for other ways to invest? .
However, you can easily customize your allocation if you want additional exposure to specific markets in their portfolio (such as more emerging market exposure, or a higher allocation to small companies or bonds).
Once you've decided which index you're interested in, it's time to choose which corresponding index fund to buy. Oftentimes, this boils down to cost.
Low costs are one of the biggest selling points of index funds. They're cheap to run because they're automated to follow the shifts in value in an index. However, don't assume that all index mutual funds are cheap.
Even though they're not actively managed by a team of well-paid analysts, they carry administrative costs. These costs are subtracted from each fund shareholder's returns as a percentage of their overall investment.
» Want help building your investment plan? Check out our .
Two funds may have the same investment goal  — like tracking the S&P 500 — yet have management costs that can vary wildly. Those fractions of a percentage point may seem like no big deal, but your long-term investment returns can take a massive hit from the smallest fee inflation. Typically, the bigger the fund, the lower the fees.
The main costs to consider:
You can purchase an index fund directly from a mutual fund company or a brokerage. Same goes for exchange-traded funds (ETFs), which are like mini mutual funds that trade like stocks throughout the day (more on these below).
» Want to cut to the chase? See our picks for .
When you're choosing where to buy an index fund, consider:
» Interested in exchange-traded funds? Check out our .
By far, the most popular class of index funds are linked to the S&P 500 — in 2019, nearly 30% of all investor cash in index funds tracked that benchmark index, according to the Investment Company Institute. Here are some of the best index funds pegged to the S&P 500.
Index funds have become one of the most popular ways for Americans to invest because of their ease of use, instant diversity and returns that typically beat actively managed accounts. Some additional things to consider: