Protect Your Family by Writing a Will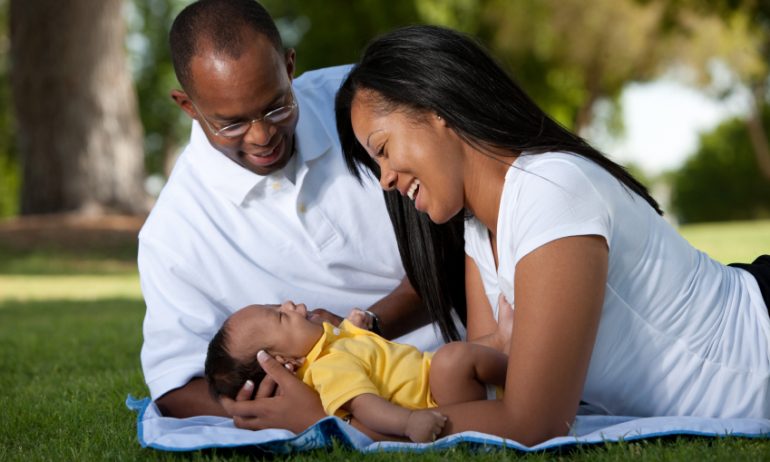 Many or all of the products featured here are from our partners who compensate us. This may influence which products we write about and where and how the product appears on a page. However, this does not influence our evaluations. Our opinions are our own. Here is a list of our partners and here's how we make money.
---
The investing information provided on this page is for educational purposes only. NerdWallet does not offer advisory or brokerage services, nor does it recommend or advise investors to buy or sell particular stocks, securities or other investments.
No parents want to think about dying while their children are young, but accidents and illness do happen, and being caught unprepared would likely hurt the child the most. Getting a will in place doesn't have to be difficult — you can have it done in a matter of minutes — and the benefits of doing it are many for new parents. This guide will explain:
Why writing a will is so important — not for you, but for your child

What a will can accomplish (and what it can't)

Some tips on choosing the right guardian for your child should the unthinkable happen
When you have a child, a will helps ensure he or she is in good hands should something happen to you. For many new parents, writing a will may seem unnecessary, but wills aren't only for the wealthy and well connected, and they aren't only about your assets.
Your "last will and testament" is a legal document that lays out your final wishes. It firms up how you want things to be handled in the event of your death.
If you die without a will in place, the laws of your state will determine what happens to your assets — including appointing a guardian for your children. The problem with this? Not all people have the same (or even similar) desires when it comes to how their property, money, debts and children are taken care of after they're gone.
Wills range from the relatively simple to the very complex, and can make a variety of your wishes clear. They can:
Designate a guardian for your children.

Create trusts in the event of your death.

Distribute your assets (including among people the state wouldn't normally recognize as beneficiaries of your estate, such as friends, godchildren, stepchildren and charities).

Plan for the payment of outstanding debts, including taxes.
Understanding what a will can't do is nearly as important as understanding what it can. If the instructions you give aren't appropriate for a will, there's a good chance they won't be carried out. Likewise, contrary to popular opinion, a will doesn't always mean the avoidance of a lengthy probate proceeding.
Put conditions on how your beneficiaries are given/can use your assets (a trust does that).

Outline your wishes for final arrangements (your will often won't be read until after a funeral has taken place).

Make changes to the allocation of assets dealt with in a trust, life insurance policy or retirement accounts, which are set up with beneficiaries already determined.

Allocate assets to a pet (pets can't own property).

Avoid probate. Though a will may speed the time it takes for your estate to go through probate, having one doesn't mean the process can be avoided entirely.

Avoid estate taxes. A will won't shield your heirs from taxes. Certain kinds of trusts may be able to help with that.
As a new parent, you'll want to take your time in deciding whom to name as guardian of your child. If you are a single parent and the other parent isn't involved, this is the most important piece of your will. If you're married to the other parent, your child's custody will fall to your spouse if he or she outlives you.
The guardian decision should include the person you are considering for the role, so once you have someone in mind, make sure you verify that he or she is willing. Finding out after the parent's death that you've been given responsibility for a child is not a good introduction to guardianship.
Things to weigh when choosing a guardian:
Is the person being considered physically able to care for a child?

Does the individual have his or her own children and how would your child fit in with their ages and dynamics?

Is the guardian financially fit and economically stable enough to take on a child? If not, will your estate be enough to provide for your child's needs?

Will he or she be able to provide the moral guidance you want your child to have?

Do the person's disciplinary methods mirror your own?

Would moving in with the guardian mean a significant relocation and school change for your child?
If the best person for the job is someone who isn't necessarily good with money, you can name someone else as the custodian or trustee to manage your child's inheritance. You may find that two people with two different skill sets make the best team for your child — one well equipped to handle finances and the other tending to the emotional and day-to-day needs of your child. Bear in mind: It's important that the guardian and custodian are able to get along.
Because the state will act in the best interest of your child, even with a will in place, it wouldn't hurt to add a letter justifying your choice of guardian. This is especially true if you believe the child's other parent is in some way unfit or if you are in a same-sex relationship and your partner isn't already a legal guardian or parent of the child.
When to do it alone; when to ask for help
There are several online services that allow you to write your own will for a reasonable price. These services are fine for those who want to write a simple will, or one in which the distribution of assets and guardian appointmentship is straightforward. These services are also a good choice if you are on a tight budget, or want to get a will in place right away and plan to hire an attorney to help write a more detailed document at a later date.
If your estate is valued at more than $5.4 million (the approximate federal estate tax exemption rate for tax year 2015) or you have trusts or detailed specifics you don't want to leave to chance, obtaining a lawyer's help is a good idea. Using an attorney also means you can tackle other estate planning legal documents, like establishing a trust.
Writing a will protects your child
Writing a will makes some people feel uncomfortable, and perhaps that's why many new parents don't do it. But having a will in place will help ensure your child is taken care of in a manner you have specified, even if you can't be there to do it yourself.
Get more smart money moves – straight to your inbox
Sign up and we'll send you Nerdy articles about the money topics that matter most to you along with other ways to help you get more from your money.