How Interest Rate Changes Affect Your Student Loans
How interest rate changes impact your student loans depends on the type of loans you have.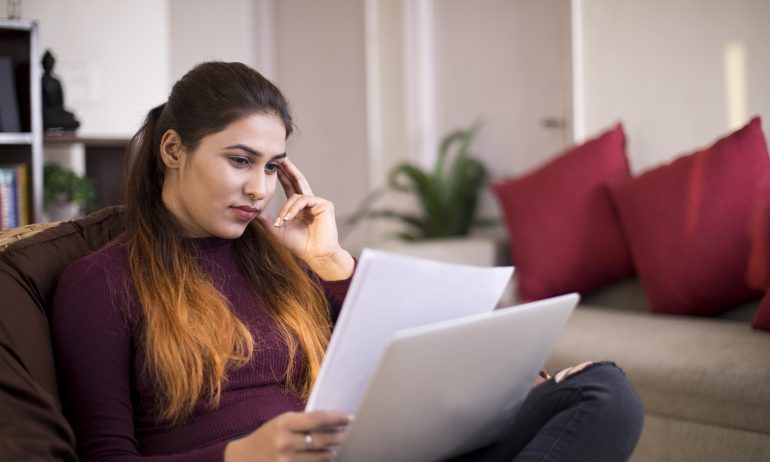 Many or all of the products featured here are from our partners who compensate us. This influences which products we write about and where and how the product appears on a page. However, this does not influence our evaluations. Our opinions are our own. Here is a list of our partners and here's how we make money.
The Federal Reserve hiked interest rates seven times in 2022 and says it is open to further increases to combat inflation. Though this rate is not the same as the rate on your student loans, federal funds rate changes can still affect your college debt.
The federal funds rate is the interest rate that banks charge each other for overnight transactions. As this rate rises and falls, it can affect the interest rate banks charge their borrowers, like for student loans.
How the fed rate's changes will affect your student loans depends on whether you have federal loans, fixed-rate private loans or variable-rate private loans.
How the federal funds rate affects federal student loans
Federal student loans — those owned by the Department of Education — have a fixed interest rate, except for some loans issued before 2006. 
The interest rate on federal loans is set by Congress and is based on an annual auction of the 10-year Treasury note. This rate is added to margins, also set by Congress, that vary by the type of federal student loan.
For undergraduate direct loans, 2.05 percentage points are added to the interest rate.

Graduate student loans have 3.6 percentage points added to the interest rate.

The interest rate for PLUS loans has an increase of 4.6 percentage points.
Interest rates on fixed-rate loans do not change for the life of the loans. So existing fixed-rate student loans are not affected by changes to the fed rate. 
But new fixed-rate loans may have interest rates that reflect the market. A rising fed rate can result in a higher interest rate for future federal student loans, while a falling fed rate could trigger a lower interest rate.
How the federal funds rate affects private loans
Private loans are owned by financial institutions. Interest rates on these loans can be fixed or variable.
Fixed-rate private loans work similar to federal loans. Because a fixed rate is locked, existing fixed-rate private loans will not change as the fed rate rises or falls.
Variable-rate private loans have interest rates that can change periodically. These rates are typically based on the secured overnight financing rate, or SOFR, an average of interest rates that institutions use for overnight transactions where Treasury bonds are held as collateral. 
The SOFR typically moves in the same direction as the fed rate. If the fed rate increases, expect a higher interest rate on your variable-rate loan. If the fed rate decreases, you can expect your monthly payment to decrease. How often your rate changes — and how high or low it swings — depends on the lender.
In addition to the fed rate, factors like your income, debt load and credit worthiness will influence the interest rate you are offered by lenders.
Refinancing for better interest rates on student loans
Depending on your financial situation, it may be a good time to refinance your student loans.
If you have private student loans: Consider refinancing your private student loan if you qualify for a lower interest rate. Refinancing from a variable rate to a fixed rate is usually the safer bet because you don't have to worry about the rate changing.
Student loans from our partners

Spot your saving opportunities
See your spending breakdown to show your top spending trends and where you can cut back.