How to Start Paying Student Loans
Start repayment by learning when your bills are due and finding the right plan for you.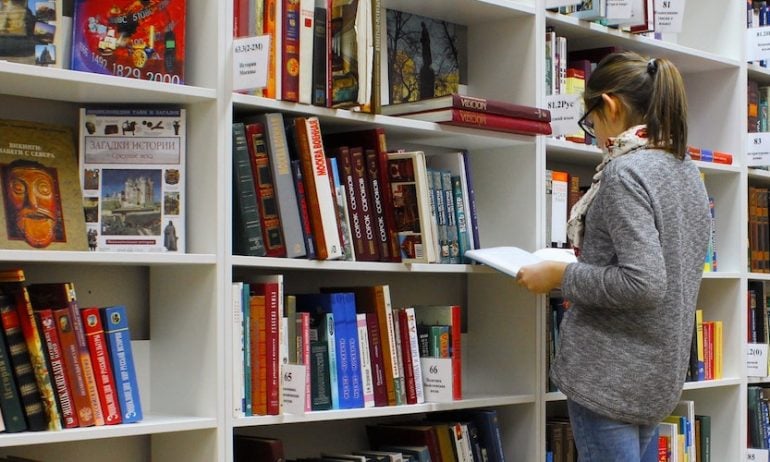 Many or all of the products featured here are from our partners who compensate us. This may influence which products we write about and where and how the product appears on a page. However, this does not influence our evaluations. Our opinions are our own. Here is a list of our partners and here's how we make money.
The most important thing to know when you start paying student loans is when your payments are due. Repayment begins when your student loan grace period ends, typically six months after you graduate or leave school.
Federal student loan payments have been paused since March 2020 with no interest accruing. This pause, known as a forbearance, will continue through Aug. 31, 2022. If you graduated during that time, your six-month grace period may have overlapped with the forbearance wholly or in part. The forbearance will not extend or delay your grace period.
Making your first payment on time will put you on track for success. But taking some additional steps right away can also help if you want to do any of the following:
Here's how to start repayment on the right foot.
Know how to make student loan payments
If you have a government loan, you will work through a student loan servicer that you'll pay directly. A private lender will service its own loans or contract servicing with a private company.
You can manually pay your loans online or with a check, like any other bill. But enrolling in autopay is especially beneficial for student loans because you'll usually receive an interest rate discount of one-quarter of a percentage point for signing up.
Autopay lets your servicer debit the monthly payment from your checking account automatically. By enrolling in autopay, you won't forget to make a payment and fall behind by accident. Just make sure there's enough money in your checking account each month to avoid overdraft fees.
Not sure who your servicer is?
Start paying student loans early to save money
You pay more interest at the beginning of your repayment term than you do later on. If you want to limit the amount you repay, committing to certain strategies when you start paying student loans can maximize your savings.
Make extra payments. You can pay student loans off faster by making larger automatic payments or biweekly payments. By paying half the amount you owe every two weeks, you'll make 13 full payments by the end of the year, rather than 12. Or you can make a full extra payment every two weeks and conquer your loans in half the time.

Refinance at a lower interest rate. Once you have a solid income, refinancing can save you money. To get the best interest rate, you or a co-signer will need solid income and a credit score in at least the high 600s. There's little downside to refinancing private student loans. You can also refinance federal student loans, but it will cost you benefits such as income-driven repayment and loan forgiveness. You'll want to be comfortable giving these up.
Lower your payment if necessary
You may know right away that you can't afford that first bill when it arrives. Instead of ignoring your loans, talk to your servicer about paying less with an income-driven repayment plan.
Income-driven repayment plans cap payments at 10% to 20% of your discretionary income and can be as low as $0. After 20 or 25 years of eligible payments, your remaining balance is forgiven, though that amount is taxable. Switching to an income-driven repayment plan early can ensure every payment you make counts toward forgiveness.
Track loan forgiveness eligibility
If you enter the workforce with a government job or at a nonprofit, you may qualify for Public Service Loan Forgiveness. PSLF eliminates any remaining federal student loan debt you have after you make 120 qualifying payments.
When you start paying student loans, do the following to ensure all your payments will be eligible for this program.
Make sure you have the right loans. Only direct loans qualify for Public Service Loan Forgiveness. You can consolidate Federal Family Education Loan Program or Perkins loans to make them eligible, but only payments on the new direct loan will count toward the 120 needed for forgiveness.

Certify your employment. After you complete a year of eligible employment, submit an Employment Certification Form to the Department of Education. Once the government confirms that your work is for a qualifying employer, your student loan servicer will change to Mohela. You'll then want to resubmit that form annually or if you change employers.

Choose an income-driven repayment plan. Only payments made under the standard repayment plan and income-driven repayment plans count for Public Service Loan Forgiveness. Since the standard plan pays off your loans after 120 payments, you'd have nothing left to forgive once you qualified for forgiveness. Apply for an income-driven plan instead at studentaid.gov.
Teachers and Perkins loan borrowers have additional federal student loan forgiveness options. Understand the requirements of these programs before you make your first payment as well to ensure you're on track.
Spot your saving opportunities
See your spending breakdown to show your top spending trends and where you can cut back.