'Free' College Tuition Programs Will Still Cost You
Free college programs often don't cover non-tuition expenses like room and board, books and supplies.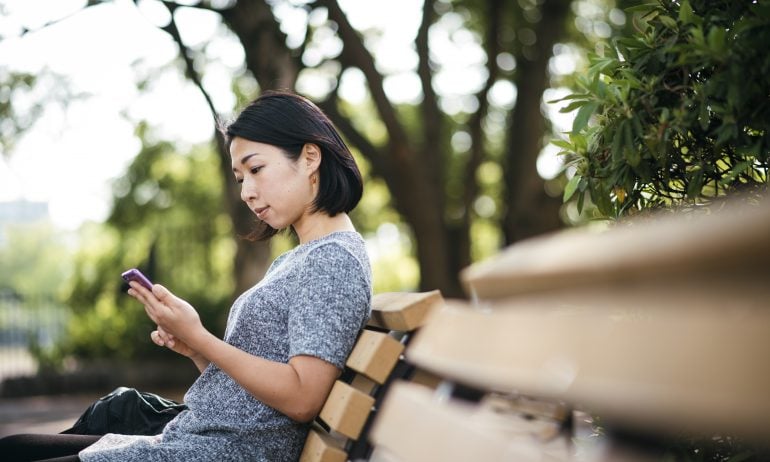 Many or all of the products featured here are from our partners who compensate us. This may influence which products we write about and where and how the product appears on a page. However, this does not influence our evaluations. Our opinions are our own. Here is a list of our partners and here's how we make money.
Learn more about how much college could cost — and, how to afford it:
Students eligible for free college programs shouldn't expect their education to be cost-free.
Across the country, programs that offer free tuition have been popping up to take on the rising costs of college. However, existing programs typically don't cover non-tuition expenses, such as room and board, fees, textbooks and transportation. Students will still have to pay those costs through savings, scholarships and other financial aid such as federal or private student loans.
So even though these programs are often touted as "free," it's important that prospective students don't equate that with "free college."
"There's a risk of students and families who hear 'free' and they automatically think they don't have to apply for financial aid or do anything because it's going to be free," says Allesandra Lanza, director of editorial content at American Student Assistance, a nonprofit focused on helping students pay for college.
Find out free college requirements
Prospective participants also shouldn't assume all tuition-free programs are created equal. They each come with their own set of requirements for eligibility. Some students may find these conditions too restrictive.
New York's Excelsior Scholarship, for example, offers free two-year and four-year tuition to one of the state's 89 public colleges for families living in the state with annual incomes up to $125,000. But there's one important caveat: Graduates must remain living and working in New York for the same number of years they benefited from the program, or the scholarship will turn into a loan the student will owe to the state.
It's the latent possibility of the grant being converted to a loan that concerns Sara Goldrick-Rab, professor of higher education policy and sociology at Temple University in Philadelphia.
"I don't like back-end changes," she says. "That's not something students will know about. You can tell them 10 times, but we know basic psychology dictates that people will not see that coming."
All programs have limitations
There's a similar stipulation built into ArFuture, a free-tuition community college program in Arkansas limited to students enrolled in a high-demand field of study such as computer science. Other state programs also have limitations. Among the two free-tuition community college programs in Oregon and Tennessee, students must be enrolled full-time and participate in mandated programs to maintain eligibility.
However, a program's requirements shouldn't detract from its positive impact on college affordability, says Kevin Fudge, director of consumer advocacy and ombudsman at American Student Assistance.
"Never let the perfect be the enemy of the good," he says, adding that any free-tuition initiative should be seen as a steppingstone in the movement toward free public college.
Most major tuition-free programs are "last dollar." That means they cover any remaining tuition after federal Pell Grant and state aid have been applied.
One of the main criticisms of the New York program is it doesn't help the neediest students — New York Gov. Andrew Cuomo explicitly said the Excelsior Scholarship is aimed at middle-class families. But experts say the power of the program is in the message.
"There are tons of talented low-income students who never even enroll in college because they fear the price," Goldrick-Rab says. But when someone says "free," they're drawn in and "they finally know what the price is," she says.
One overarching concern about free-tuition programs is that they don't address the root cause of the rising cost of providing a college education, according to Robert Kelchen, associate professor of higher education at Seton Hall University in South Orange, New Jersey.
"These all get at the price side of things — how much students pay," Kelchen says. "But ultimately if the cost of providing college education keeps rising, these programs that try to reduce tuition will only be effective for a short period of time."
College payment options for all
The majority of students nationwide won't have access to free college programs, at least not yet. Here's how to pay for college, with or without tuition-free benefits.
Start by filling out and submitting the Free Application for Federal Student Aid, known as the FAFSA. Wait to receive your financial aid award letter, which will detail any federal grants, scholarships and work-study programs you qualify for and what federal student loans are available to you.
You don't have to take the full loan amount offered to you, especially if you can pay remaining costs through a combination of other scholarships, grants and savings. If you do take on federal loans, accept subsidized loans before unsubsidized loans because you don't have to pay interest that accrues on subsidized loans while you're still enrolled.
If you have other costs left, consider private student loans. These loans don't offer as many protections, loan forgiveness opportunities and repayment plans as federal loans do, and they tend to carry higher interest rates. If you choose this option, shop around and compare private loan offerings.
Finally, estimate what your loan payments will be after you graduate. A student loan calculator can show you how much you may owe each month on a loan. If you know what you owe, you'll be ahead of the game when you have to start paying them back.
Spot your saving opportunities
See your spending breakdown to show your top spending trends and where you can cut back.