Income Share Agreements: What Are They, and How Do They Work?
An ISA is a student loan in which you receive education funding in exchange for a portion of your post-grad salary.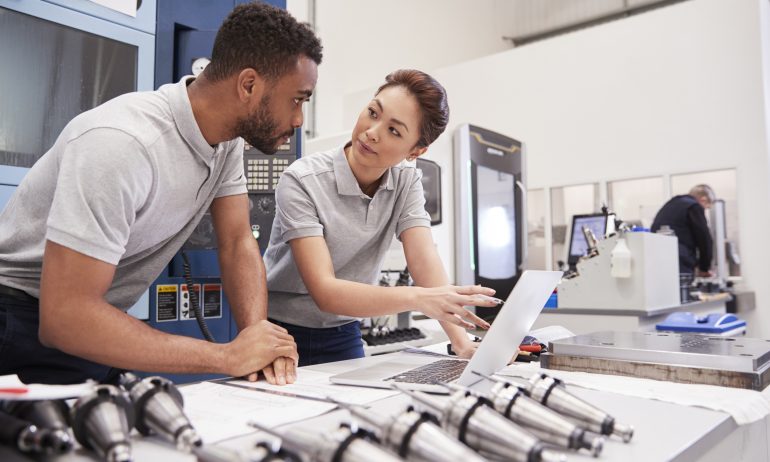 Many or all of the products featured here are from our partners who compensate us. This influences which products we write about and where and how the product appears on a page. However, this does not influence our evaluations. Our opinions are our own. Here is a list of our partners and here's how we make money.
An income share agreement, or ISA, offers funding for college that you repay based on your future salary.
Although ISA providers have advertised their products as an alternative to loans, the Consumer Financial Protection Bureau, or CFPB, a federal regulatory agency, has said that ISAs are indeed student loans. Consider ISAs after exhausting any undergraduate federal student loans available to you, and compare offers from ISAs with traditional private student loans before deciding on the best funding option for your situation.
What is an income share agreement?
An income share agreement is a student loan in which you receive money to fund your education or training. In return, you promise to pay the ISA provider a fixed percentage of your income for a set amount of time after you finish school. You may repay more or less than the amount you received, depending on your agreement's terms.
College ISAs have roots back to a 1955 essay by famed economist Milton Friedman that explored the potential of investing in "human capital" to pay for education. While formal ISA programs have gained steam recently, they are still relatively uncommon as a means to pay for school.
Tonio DeSorrento, chief executive officer and co-founder of Vemo Education, a company that sets up and manages ISAs for schools, estimates that roughly 50 colleges have their own ISAs. That doesn't include alternative education programs, like Lambda School's online bootcamps for coding, that use ISAs exclusively instead of student loans.
Most ISAs are run by colleges for their own students, sometimes with private capital sources. But you can get an income share agreement from a few private lenders, such as Stride Funding, that you can use at most schools.
Income-share agreement providers are student loan lenders
ISA providers have said that their products aren't loans, but in September the summer of 2021, the CFPB said in a consent order that one provider was, in fact, providing "private education loans" to borrowers since the ISAs are a form of debt and are given to borrowers for education purposes.
As a result, this ISA provider, Better Future Forward, couldn't continue claiming that its product was "not a loan." Ultimately, BFF has to comply with the same rules that private student loan providers do, such as disclosing fees and interest rates, for the ISA.
Although the consent order was issued against just one ISA provider, it's understood to be notice to the entire industry that the CFPB views ISAs as student loans, according to Heather Klein, a consumer financial services attorney at Ballard Spahr LLP.
As a result, all ISAs could begin disclosing rates, ultimately making them easier to compare with traditional student loans.
How do income share agreements work?
Income share agreements are unregulated –– although this could change following the CFPB's consent order –– so each can work differently. In general, you'll start repaying an ISA after you leave school and pass a specific income threshold. If you lose your job, you can stop making payments.
How much you'll pay each month and overall will depend on your specific ISA's terms. The ISA provider will determine these based on characteristics like your college major and projected salary. ISAs are not credit-based.
Income share percentage. How much of your gross income you'll pay every month. College ISAs typically have income shares between 2% and 10%, according to the 2019 "State of the Income Share Agreement (ISA) Market" report from Career Karma, a website focused on tech careers.

Salary floor. How much your salary has to be for payments to be due. An ISA's salary floor should reflect your expected post-graduate income. For example, Lambda School's salary floor is $50,000 because it expects graduates to get starting salaries of at least that much.

Payment cap. The most you'll have to repay under your ISA. The payment cap is typically a function of how much you received — such as two times that amount. Watch out for caps above 2X borrowed, as well as ISAs that don't have a payment cap at all. You could repay far more than you got.

Repayment term. How long your ISA contract lasts. Repayment terms typically range from two years to 10 years. Some ISAs will count months in which you earn less than the salary floor toward your repayment term. Others extend your repayment term in these instances.
Here's an example of how these terms come together to make an ISA work:
Say your ISA requires you to pay 5% of your post-grad income over a 10-year repayment term. If your salary started at $52,000 and increased 4% each year over the 10-year term, you'd initially pay $217 each month and $31,216 overall. If that ISA required 18% over two years, you'd initially pay $780 each month and $19,904 overall.
Estimate your ISA payments
Is an income share agreement right for you?
Consider the example above: If you received $20,000, you'd actually save money by paying $19,904. If you paid $31,216, it would be similar to repaying a student loan with an interest rate of 5.23% — which is still a competitive rate.
If you're entering a field with high earnings potential, you'll likely get better repayment terms than someone entering a field with lower income potential. But it's possible you could still end up repaying significantly more than what you received. Pay attention to payment caps, also known as the most you'll repay under your ISA; caps greater than 2X the amount you borrowed are red flags.
ISAs are best used to cover small funding gaps in certain circumstances. Consider an ISA if you're an undergraduate borrower who has exhausted free aid such as scholarships and grants as well as federal student loans, and if you can't get a private loan with payments that would be lower than those with an ISA.
If you can get a private loan at a better rate than an ISA, either with a co-signer or a no-signer student loan, the private loan is a better option as it will end up being cheaper.
Spot your saving opportunities
See your spending breakdown to show your top spending trends and where you can cut back.