Income Share Agreements vs. Student Loans: Which Costs Less?
Estimate your future salary to determine if an ISA will cost less than a student loan.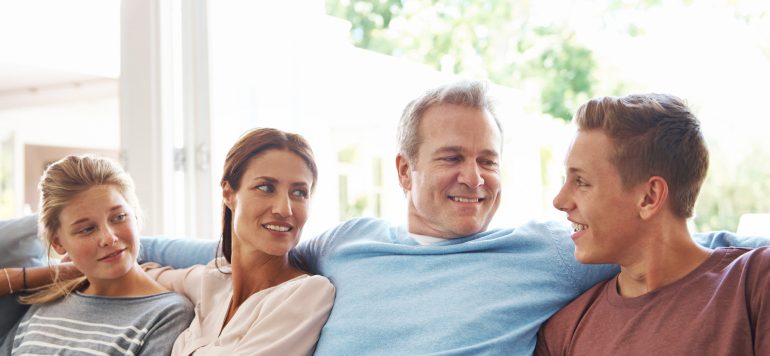 Many or all of the products featured here are from our partners who compensate us. This influences which products we write about and where and how the product appears on a page. However, this does not influence our evaluations. Our opinions are our own. Here is a list of our partners and here's how we make money.
Income share agreements, or ISAs, are student loans, according to a decision from a federal regulatory agency. But ISAs can make sense as an alternative to some other types of student loans — if they'll cost you less overall.
It's easy to calculate traditional student loan payments based on a loan's terms. But ISA payments depend on your post-college income. Because you can't know that specific number, it can be hard to tell how an ISA stacks up vs. a student loan.
NerdWallet looked at three scenarios to determine how different income share agreements compare with federal PLUS and private student loans. Here's what we found, as well as tips and a calculator to perform your own analysis.
How much you might pay with an ISA
To find out how much different earners would pay on a $20,000 ISA over a 10-year repayment term, we looked at three income levels — $38,000, $52,000 and $75,000. These are approximate representations of low, middle and high incomes.
We assumed each income would increase 4% annually, and used three income share percentages: 3%, 5% and 10%. Here's how they compared:
You won't always repay more than the amount you received with an ISA, but you're likely to if you're a higher earner or have higher percentage terms.
For example, say you get a $20,000 ISA and agree to pay 10% of your income over a 10-year term. If you earn an annual income of about $75,000, you could pay back nearly $90,000; however, there's usually a cap on the amount you can repay — don't agree to an ISA without a payment cap.
If you earned about $52,000, you'd still pay back more than your financing amount at a 5% or 10% income share. The only time you'd pay less than the original $20,000 would be if you had a small income share (3%) and relatively little income — $13,687 for a $38,000 earner and $18,730 for a $52,000 earner.
How an ISA fares vs. student loans
ISAs should supplement undergraduate federal loans, not replace them. We compared our ISA findings with two common additional types of student loans: federal PLUS loans and private loans.
First we looked at a $20,000 PLUS loan with an APR of 7%, repaid over 10 years. Then we considered a private loan of $20,000 with an APR of 9% with that same repayment period.
We also wanted to see how ISAs compared with student loan refinancing, since that can reduce private loan debt. We looked at how much a borrower would spend after refinancing a $20,000 private loan to a 5% APR and new standard 10-year term after two years of regular payments.
Here's how much each would cost:
In this example, an ISA is a less expensive option than PLUS, private or refinanced loans if you'll be a high earner — as long as you only have to pay back 3% of your income. ISAs are also cheaper if you project to earn an income of about $38,000, but only if you have payback terms of 3% or 5% of future income.
However, if you're projected to make less money, you're less likely to get these favorable, low-percentage ISA terms.
How to estimate your ISA costs
Unless you have a time machine, there's no way to know decisively whether an ISA will cost you less than a student loan. If you crave certainty, stick with the loan and look to refinance as soon as you can to save money.
Look at your school's outcomes. The Department of Education's College Scorecard includes salary information for specific programs at schools. For example, film/video and photographic arts students at the University of Utah have a median salary of $23,000. But computer science graduates at that school earn a median salary of $73,000.

Check the Bureau of Labor Statistics. BLS.gov can show your prospective profession's current median salary and the future outlook for that job. This information can help you tell how hard it might be to find a job in your desired field post-graduation, as well as how much you could earn in the future.

Ask the lender for its calculation. The ISA provider will plug a projected salary into its calculation to determine your agreement's terms. Some make this data available. But you can always see if the lender will share this information, so you can confirm if it is realistic compared to income data you've found.
Income share agreement calculator
Because ISAs don't charge traditional interest — and thus, don't have an interest rate — it can be hard to compare them with student loans. The ISA calculator below will provide an interest rate based on your information.
Nonetheless, ISAs will start disclosing information such as interest rates and fees following a consent order issued by the Consumer Financial Protection Bureau, or CFPB, a federal regulatory agency. That consent order said that ISAs are student loans and are subject to the same laws and regulations that student loans have to abide by.
Use this calculator once you've estimated your post-grad salary and determined how you'll get an ISA to estimate how much you'll repay overall.
Spot your saving opportunities
See your spending breakdown to show your top spending trends and where you can cut back.