Types of Student Loans: Which Is Best for You?
The three types of student loans are federal, private and refinance loans.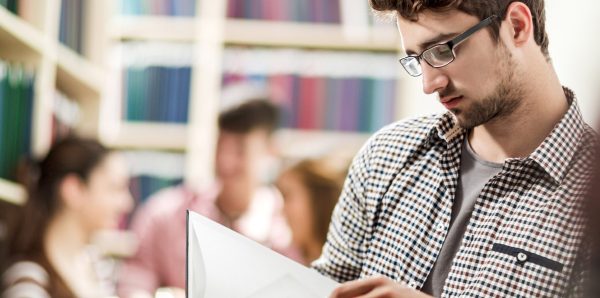 Many or all of the products featured here are from our partners who compensate us. This may influence which products we write about and where and how the product appears on a page. However, this does not influence our evaluations. Our opinions are our own. Here is a list of our partners and here's how we make money.
Learn more about private student loans
There are three types of student loans: federal loans, private loans and refinance loans once you leave school.
Federal loans are provided by the government, while banks, credit unions and states make private loans and refinance loans. Federal loans are more flexible overall. The particular loan that's best for you depends on factors like your financial need, year in school and whether you have a credit history.
To get federal loans, fill out the Free Application for Federal Student Aid, known as the FAFSA. You can apply for private or refinance loans directly with the bank or financial institution you want to borrow from.
The right loan is key to taking on no more student loan debt than is necessary. Here's a guide to your college student loan options and how they work.
Types of federal student loans
The federal government provides these loans, and Congress sets the interest rates each year. They come with useful protections like the ability to tie payments to income when you graduate or get loans forgiven if you work in a public service field.
Most federal loans don't require a co-signer or good credit; nearly every student with a high school diploma is eligible to receive them. Fill out the Free Application for Federal Student Aid, known as the FAFSA, to
Types of private student loans
Banks and other financial institutions make private loans to students. When you apply for private loans, the lender will want to see proof you can repay it, usually in the form of a good credit score. A co-signer can help you qualify; that person will be responsible for the loan if you can't pay it back.
Private loans are available for specific circumstances if you need them.
Types of student loan refinancing
After you graduate and have shown responsible payment history, you may be able to refinance student loans. That's when a private lender pays off your loans and gives you a new repayment schedule and lower interest rate. Generally, you need a credit score of 690 or higher to refinance. You'll lose federal loan protections if you include federal loans in the package.
Spot your saving opportunities
See your spending breakdown to show your top spending trends and where you can cut back.