How to Study Abroad in College
Studying abroad in college comes in many flavors. Research early and plan ahead for the logistics to get the most out of your experience.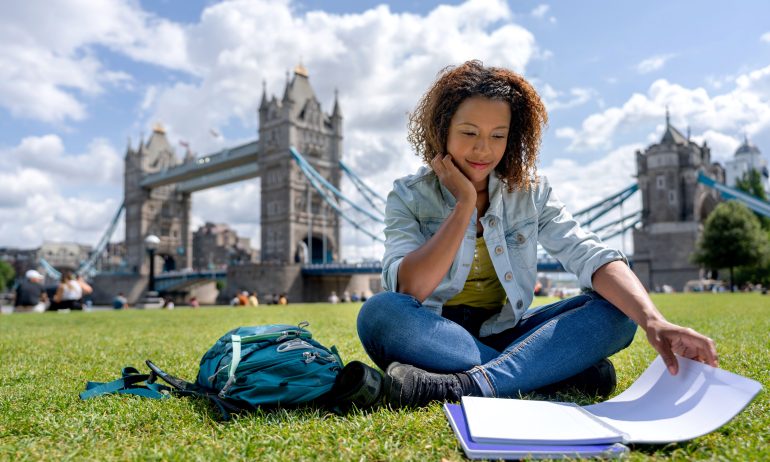 Many or all of the products featured here are from our partners who compensate us. This influences which products we write about and where and how the product appears on a page. However, this does not influence our evaluations. Our opinions are our own. Here is a list of our partners and here's how we make money.
Studying abroad offers a unique opportunity to expand your cultural horizons, build valuable skills and prepare for the global workforce. More than 300,000 U.S. students study abroad each year, according to the State Department.
There isn't one way to study abroad in college: Programs can vary by cost, length, level of cultural immersion and more. So you'll have to do some research to see which is a good fit for your academic, personal and financial goals.
Follow these steps to tailor your study abroad experience.
Research study abroad programs (early!)
Begin researching study abroad options at least four to 12 months before when you'd like to start your program. This gives you time to apply for a passport, meet with an advisor and make a financial plan to pay for studying and living outside the U.S. Make sure to keep track of application requirements and deadlines as you do your research.
Students often study abroad during their sophomore or junior year of college, but there are exceptions. For example, some incoming students at New York University can apply to spend their entire first year of college at international campuses in England, Spain or Italy. Studying abroad earlier in your college career could mean more academic flexibility, since you won't be scrambling to fulfill major requirements yet.
If you're a high school student set on studying abroad in the future, consider applying to colleges that have robust programs. For example, Vermont's Middlebury College offers 90 programs in more than 40 countries — and over half of its junior class studies abroad. And Pennsylvania State University has more than 300 programs across 50 countries.
Choose the right program for you
Whether it's a summer language course in Beijing or a full semester of engineering classes in Sydney, taking classes in another country offers a wide range of experiences. The costs of studying abroad can vary widely, too, but you can use scholarships, grants and federal and private student loans for some programs.
With hundreds of options available, determine your top priorities to help narrow down the list. Start by defining your personal goals. Then, look at factors like program administration, academics, location, language of instruction and how your credits will transfer to your home institution.
Your college's study abroad office — sometimes also called "education abroad," "global education" or "international studies" — is a valuable resource. Study abroad advisors can help identify programs that align with your goals and academic requirements and guide you throughout the application and enrollment process.
Here are a few of the most common types of study abroad programs.
Your home university may partner with an institution abroad and offer a student exchange program. Participating students usually pay their typical tuition and fees to their home university while studying abroad — which could be an in-state student rate — and enjoy much of the same financial aid they normally do, like federal student loans.
Exchange programs offer high levels of cultural immersion, since students take classes alongside full-time students at the partner university. Students can also expect support and guidance from their home and partner universities, since they've already established a relationship.
Professors at your home university may lead study abroad trips. These programs usually last a few weeks, and take place during a school break. Instruction is typically similar to what you'd receive in the U.S. and the program may include prearranged travel. The price can vary depending on program lengths, location and more. Because these faculty-led programs often occur outside of the academic calendar, they typically cost extra on top of regular semester tuition. Financial aid may apply.
You'll likely study alongside students from your home university, which may limit cultural immersion. Faculty-led programs could work for those who've never traveled abroad or want a shorter-term program in a specific academic area.
Direct enrollment at a foreign university
U.S. students may enroll directly at a foreign university for a period of time and still receive course credit at their home university. Students pay international tuition rates directly to the foreign school. This route may be more or less expensive than a prearranged exchange program, depending on the tuition you're paying at your home university and what you'll pay abroad. It also requires more research to determine if you're eligible to enroll and receive academic credit.
This may be a good choice if you're not interested in any of the options offered by your home college, if you aim to live and study among foreign students only or if you want a high level of independence.
Third-party study abroad programs
Third-party study abroad providers like Academic Programs International (API), Council on International Educational Exchange (CIEE) and DIS offer a variety of study abroad programs. These are good options if you're looking to study alongside international students from different schools and countries, or if you want a unique experience not offered by other programs. The costs of these programs vary widely, but they tend to be more expensive.
On average, semesters abroad arranged by a third-party provider were $8,718 to $17,933 in 2019, according to research from study abroad program database GoAbroad.
Check with your home university's study abroad office for a list of preapproved third-party providers and programs to ensure your credits will transfer.
Internships, research and volunteering
Studying abroad doesn't always require studying. Some programs are designed around research, internship or volunteer opportunities. Sometimes, these types of study abroad programs can help you earn academic credit toward your degree. You may also enroll in related classes abroad while participating.
With this route, you'll be immersed in the workplace and community of your country of study. Despite working, you may still need to pay for the program, in addition to flights and housing. Program costs can vary.
Once you've found a few study abroad programs that look compelling and you understand the costs, you'll need to start the application process. This will look different depending on the program, but many applications include similar components: letters of recommendation, transcripts, personal essays and language requirements when applicable.
Just like the research process, it's important to start your application early. Get organized and reach out to professors for letters of recommendation, if necessary, well before the deadline. You may also need to meet with an advisor at your school's study abroad office.
Make your application stand out by demonstrating clear academic objectives, personal interest in the program and a strong transcript.
For costs you can't cover upfront, prioritize aid you don't need to pay back, like scholarships.
Private student loans can fill any funding gaps, but they should be a last resort. They don't have the same protections and perks as federal loans.
Work-study and the need-based Pell Grant cannot be used for study abroad. However, the State Department's competitive Benjamin A. Gilman International Scholarship Program is designed to help Pell recipients pay for international study. The top award is $5,000. Check out the full list of study abroad scholarships offered by the U.S. government and foreign governments on the State Department's USA StudyAbroad website.
Student loans from our partners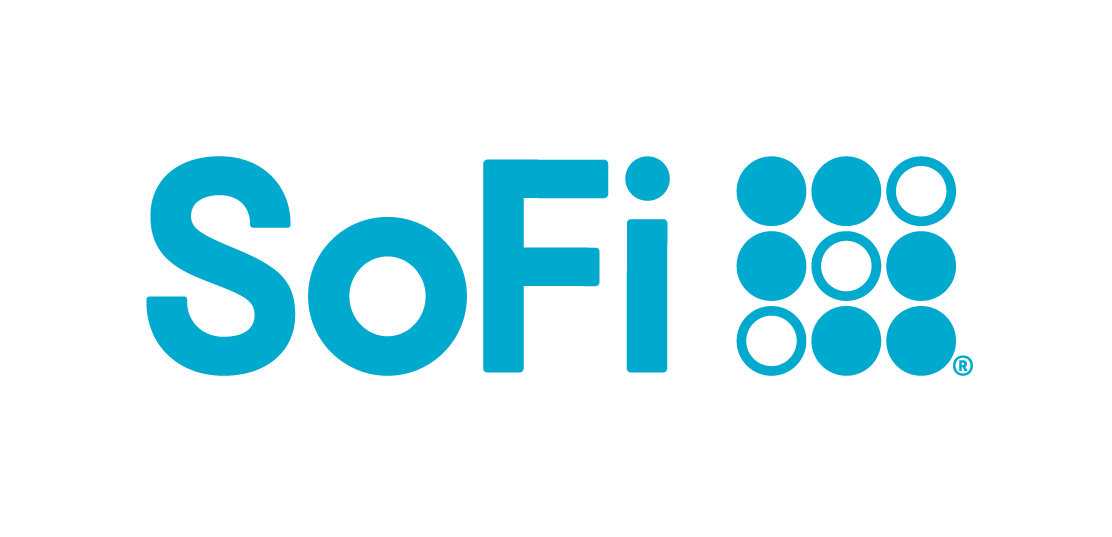 The logistics of moving to another country can be daunting, even when you have a study abroad coordinator helping you through the process. Note these important factors as you plan.
Passports and student visas
Keep track of relevant student visa requirements and deadlines. Depending on your country of study, visa processing can take from a few days to months. You may need to move quickly after getting accepted to a program.
You'll likely need a U.S. passport in hand before applying for a visa. If you don't have one already, plan for processing times of at least three months.
Housing is also important to consider before hopping on your international flight. Some programs will arrange an apartment, dorm or homestay on your behalf, while others will leave finding housing up to you — which can be difficult to do in advance.
Consider what matters most to you when deciding on housing. Living with a host family may offer you higher levels of cultural and language immersion, but a dorm or apartment could mean more flexibility and independence.
Prepare a spending plan and budget to cover the day-to-day costs of your life abroad. This may include personal travel, emergency funds, international banking fees and other expenses outside of your typical student lifestyle. Consider applying to scholarships intended for study abroad that could help out with these types of expenses.
For some students, a study abroad credit card may help them avoid high transaction fees while earning travel points to cover flights and other expenses. But be wise with your spending. Not paying off the balance each month can lead to ballooning debt.
Spot your saving opportunities
See your spending breakdown to show your top spending trends and where you can cut back.