What You Should Know About Mortgage Forbearance
Mortgage forbearance can help you deal with a temporary financial setback. You'll be able to skip or make reduced payments for a predefined period of time, but interest still accrues.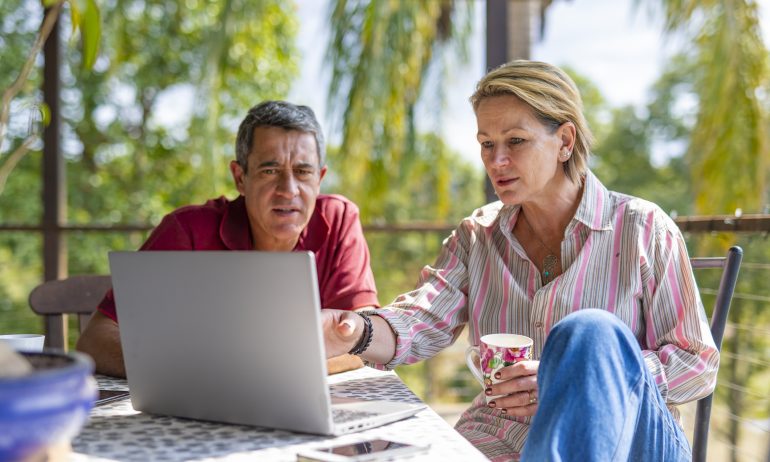 Some or all of the mortgage lenders featured on our site are advertising partners of NerdWallet, but this does not influence our evaluations, lender star ratings or the order in which lenders are listed on the page. Our opinions are our own. Here is a list of our partners.
Mortgage forbearance is an agreement with your lender that allows you to reduce payments or pause paying your mortgage for a specified period of time.

If you've experienced a financial setback like a job loss, forbearance can give you time to regain your footing without having to worry about losing your home.

You'll need to make a plan with your lender about how and when you'll resume payments.
Mortgage forbearance can allow you to temporarily put your mortgage payments on hold. Working with your lender to get forbearance helps you avoid late penalties and avert the risk of foreclosure.
If you've experienced a financial hardship, here's what you should know about mortgage forbearance.
What is mortgage forbearance?
Mortgage forbearance provides temporary relief by allowing you to make lower monthly payments, or no payment at all, for a specific period of time. It is generally requested by homeowners dealing with an event that affects their ability to pay their mortgage, like a job loss, natural disaster or major illness.
Mortgage forbearance is not a waiver or grant; you'll still owe the amount of those missed or reduced payments. You'll work with your lender to determine when you'll resume payments and how you'll make up for those that you missed.
Will mortgage forbearance affect my credit?
Unless your lender has agreed not to report it, your forbearance will be reported to credit bureaus. But mortgage forbearance is less damaging to your credit score than a missed payment and helps you avoid foreclosure.
Even if your lender isn't reporting the forbearance, if you already missed a payment on your mortgage, your loan will be marked delinquent for the duration of the forbearance. That's one reason it's better, if possible, to ask for forbearance before you miss a mortgage payment. A reported forbearance should do less damage to your credit score than a delinquency.
If your lender marks you "paid as agreed" — since they have agreed you'll skip those forborne payments — forbearance shouldn't affect your credit score. Some lenders won't do this because the forbearance isn't part of your original agreement (in other words, your actual mortgage).
How does mortgage forbearance work?
To request forbearance, you'll have to contact the company that receives your monthly mortgage payment, whether that's your original lender or a mortgage servicer. Lender qualifications for forbearance can vary, and the type of mortgage you have can also determine what options you're offered. If you qualify, your lender will work with you to set up a forbearance agreement. Terms can include:
The length of the forbearance period.

The amount of payment required during the forbearance period.

Whether the lender will report the forbearance to credit bureaus.

How you'll repay the lender after the forbearance period ends.
Your loan — including the skipped or lowered payments — will still accrue interest during forbearance.
You'll also continue to receive monthly statements during the forbearance period. The law requires lenders to provide statements every 30 days, so the paperwork isn't paused just because your payments are.
What happens when mortgage forbearance ends?
When the forbearance period ends, you'll have to pay your lender back according to previously arranged terms. There are several options for making up the missed amount. With reinstatement, you repay all the payments you skipped with a lump sum. A repayment plan spreads the payments you missed over an allotted time period by adding a set amount to your regular monthly payment. Another option is to add the repayment amount to the end of the mortgage, lengthening its term.
If your financial hardship lasts longer than you had anticipated or you don't have the funds for a reinstatement or repayment plan, ask your lender about a mortgage loan modification. A loan modification changes the terms of your mortgage to help make your payments more manageable. Depending on your needs, that can include lowering the interest rate or lengthening the repayment term.
Worried About the Economy?
Manage your finances in the face of rising prices, market volatility and recession worries.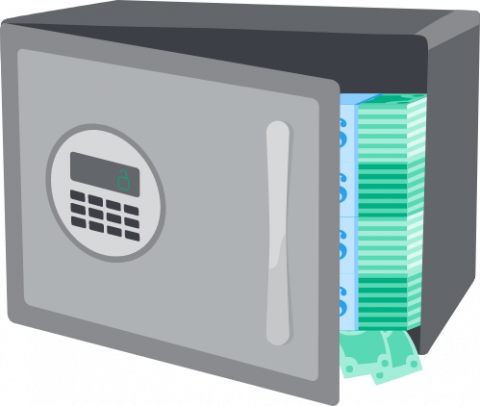 How long does mortgage forbearance last?
Mortgage forbearance is intended to provide relief while you're dealing with a short-term financial problem, so it generally does not last more than one year.
Some lenders will ask you to provide them with updates during the forbearance period. If it looks like you will need an extension or a different type of assistance, your lender can explain your options.
Will forbearance impact my future ability to buy a home?
To be eligible for a new home loan after forbearance — whether a refinance or purchase — you'll need to reestablish yourself as a credible borrower. Lenders' requirements will vary, but you will likely need at least 12 months' worth of on-time payments after the end of your forbearance.
How do I qualify for mortgage forbearance?
Qualification requirements for mortgage forbearance vary by lender, but in most cases you'll start by submitting an application. Some lenders allow you to start with an online application; others ask that you call them first. You'll want to have a few items on hand:
Your most recent mortgage statement.

An estimate of your current monthly income.

An estimate of your current monthly expenses.

An explanation of your hardship (and, if possible, documents that substantiate your claim).
It's best to start the process early rather than waiting until you're about to miss a payment. If you've missed a payment, that delinquency will show up on your credit report and remain until the loan has been made current again.
Some lenders may require you to request assistance within a certain amount of time after an event, like a natural disaster, or a change in circumstances, like filing for unemployment.
If your request for mortgage forbearance is denied, you have the option to formally appeal the decision with your lender. Your application will then be reviewed by a new loan officer (not someone involved in the initial decision), and you'll receive an updated decision.
How to get mortgage forbearance
Contact your lender or mortgage servicer to apply for mortgage forbearance. The phone number on your monthly mortgage statement is a good place to start. You can also check your lender's website for online resources.
If you want unbiased financial advice about your situation, consider talking to a housing counselor approved by the Department of Housing and Urban Development. You can find a counselor near you on the HUD website. They can weigh in on whether forbearance is the right choice for your situation and explain how different repayment plans would work.
Frequently asked questions
What is a mortgage forbearance?
What are the negatives of mortgage forbearance?
Does a mortgage forbearance hurt your credit?
Get more smart money moves – straight to your inbox
Sign up and we'll send you Nerdy articles about the money topics that matter most to you along with other ways to help you get more from your money.