What Is a Mortgage Servicer?
Your lender provides the financing for your mortgage, while your mortgage servicer handles the processing and distribution of your loan payments.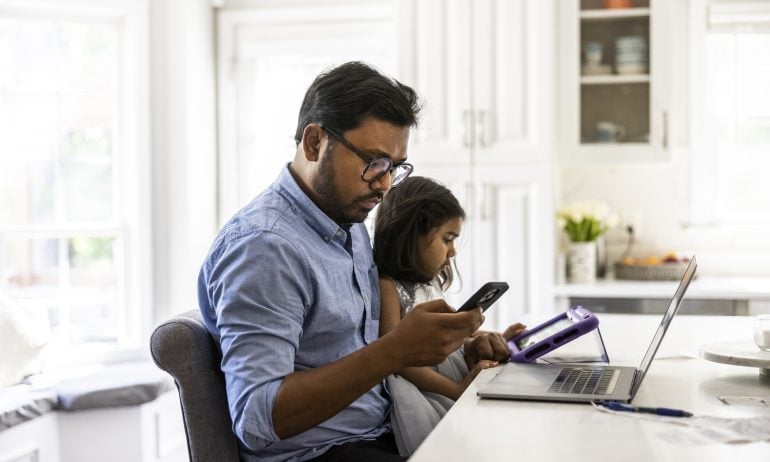 Some or all of the mortgage lenders featured on our site are advertising partners of NerdWallet, but this does not influence our evaluations, lender star ratings or the order in which lenders are listed on the page. Our opinions are our own. Here is a list of our partners.
When you get a mortgage, you receive your financing from a lender, such as a bank or credit union.
However, the lender may not be the institution that actually manages the loan over the long term. Tasks like processing payments, providing customer service and handling the escrow account are all performed by an entity called a mortgage servicer. This could be your lender, or the lender could sell the servicing rights to another company.
Because your mortgage servicer handles the management of your loan, it's important that you know who it is. You'll need to contact the company if there's a problem, such as if you're in danger of falling behind on your payments.
Why do lenders sell mortgage loans?
There are two main reasons why your lender might sell your loan to a mortgage servicer. It means they have more money to lend to other borrowers, and it lets them outsource the costs of managing the loan.
Servicers tend to be large institutions, such as Chase or Wells Fargo, that carry a variety of financial products, and buying mortgages helps grow their pool of long-term clients. Servicers also make a small amount from interest payments.
When you first get a mortgage, the lender is required to let you know whether it will sell the servicing rights before the first payment, which means all your payments will go to another company; it will start off servicing it but reserve the right to sell it; or it will service it entirely itself. Regardless, the terms of your loan won't change.
How to find out who services your mortgage
Your mortgage servicer should be listed on your monthly statement. You may also be able to look it up in the Mortgage Electronic Registration Systems database. This private company tracks data about loans and servicers, and it allows borrowers to look up a servicer by address and other information.
If your loan is sold to a mortgage servicer, your lender or previous servicer is required to notify you at least 15 days before the transfer. The new servicer has 15 days after the transfer to give you its information so that you can direct your payments to the correct place. The new servicer can't charge you late fees within the first 60 days of the transfer, so you're protected in case you accidentally send your payment to the wrong lender.
What a mortgage servicer does
The mortgage servicer ensures that all of the moving parts of your mortgage run smoothly. It distributes shares of your payments to all the relevant parties, including your homeowners insurance company and tax collectors, and it issues your statement every billing cycle. It's also your point of contact if you have a problem with or questions about your loan.
Your servicer will also work with you if you can't keep up with your mortgage payments. Although it would be the entity to initiate foreclosure proceedings, it would also help you try to prevent that possibility.
How your servicer can help if you're behind on payments
If you're struggling to pay your mortgage, your servicer may offer you a few options.
For example, it may help you explore refinancing to adjust the rate or terms of your loan. If you're facing a short-term financial crisis, you could also enter forbearance, which would pause or lower your monthly payments for a specific period. (Many homeowners who were financially impacted by the pandemic were granted this kind of agreement.)
Once your financial situation has stabilized, your servicer can help you get current. It might defer your missed payments to the end of your loan term or put you on a repayment plan. If you're able to make a lump-sum payment of the amount you're behind, your servicer could also fully reinstate your mortgage.
No matter which path is the best for you, it's crucial to contact the mortgage servicer immediately when a problem arises. This maximizes your options and gives you a better chance of remaining on good terms and staying in your home.
How to contact your servicer
The simplest way to contact your servicer is to call, though you should send a letter if you're requesting information or detailing a dispute, as your servicer must respond within a certain time frame.
According to the Consumer Financial Protection Bureau, your mortgage servicer is required to acknowledge your letter within five business days of receiving it, and generally must respond to its content within 30 days, not including weekends and holidays. If it needs more time to investigate your claim or request, it must send you a written notice that it will get back to you within another 15 business days.
Get more smart money moves – straight to your inbox
Sign up and we'll send you Nerdy articles about the money topics that matter most to you along with other ways to help you get more from your money.