Epos Now Review: Pricing, Features, Top Alternatives
This review provides a comprehensive guide on Epos Now's POS system, features, pricing and top alternatives.
Many or all of the products featured here are from our partners who compensate us. This influences which products we write about and where and how the product appears on a page. However, this does not influence our evaluations. Our opinions are our own. Here is a list of our partners and here's how we make money.
When it comes to choosing a POS system for your small business, you may want to consider Epos Now. It's well-suited to a variety of business types, which is helpful to those small-to-medium-sized businesses working in the restaurant, retail or hospitality world. This comprehensive guide will help you decide whether Epos Now is a good fit for your unique business.
What is a point-of-sale system?
Epos Now is a cloud-based POS system provider, offering a number of POS system solutions, from complete systems with software and hardware like a POS terminal included, to smart devices that run on its specific software or standalone software that you can load onto your own device.
Based in the U.K., Epos Now specializes in POS systems for the hospitality and retail industries specifically and has partnered with over 30,000 businesses. Beyond POS, Epos Now offers several additional capabilities, including reporting, back-office functions, customizable security and inventory, employee and customer relationship management.
According to the Epos Now website, it boasts the world's easiest POS system, saying it takes just 15 minutes to train on its system. Plus, it offers 24/7 phone support and unlimited coaching and training.
Find the right payment provider to meet your unique business needs.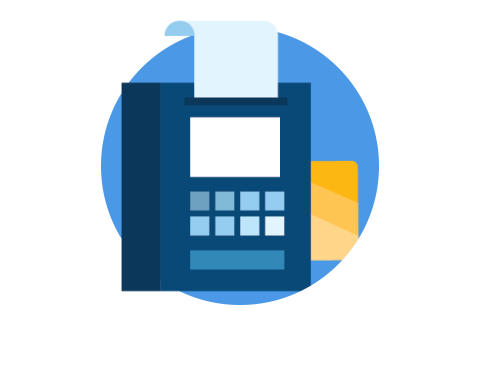 Epos Now boasts a robust roster of functions beyond its POS system.
Reporting and inventory tracking
The Epos Now POS system offers comprehensive reporting capabilities to help you run your business more efficiently. An overview of your business based on sales, employee performance, inventory and more, is available with Epos Now. The back-office functions also let you quickly add or edit products for easy customization, while also allowing you to access your management system from any device.
Plus, with its inventory management features, you'll have a real-time look at which products are selling best to make stock ordering a breeze.
With Epos Now, you can set certain allowances for some staff members while restricting the access of others so no one sees anything they shouldn't. This means you can keep certain business information private from staff, keep a record of when employees log in to the system to conduct transactions and limit who can authorize things like voids or refunds.
Customer relationship management
A successful business transaction leaves the customer coming back for more. Epos Now helps you track customers and maintain relationships with them through its customer-relationship management tools. Customers can register in the system or you can enroll them in loyalty programs so they accumulate points or discounts for being frequent customers.
With the online booking system you can also manage your customers' reservations and help make their experience a more customized one. The system can also help you collect customer information like phone numbers or emails so you can conduct your marketing outreach more easily.
Your staff can clock in and out with the POS system, making their hours easier for you to track and payroll less of a headache to handle. This can be especially helpful if you don't already have a payroll service you're satisfied with. Each staff member has their own ID within the POS system so you can see who your top performers are, as well as which employees might benefit from additional training.
Epos Now provides pricing for several of its systems directly on its website. Its complete retail and hospitality system is listed for $1,799 or you also have the option to break it down into monthly payments. There are other POS systems specifically set up for salons, nightclubs or bars, cafes and more. Those options are the most robust in terms of the hardware it comes with. Hardware pieces like a barcode scanner or a printer for receipts are available for purchase individually on the site, as well, if you don't want to buy the whole package.
The iPad POS system goes for $599 on the site but does not include the iPad, so you can either use your own or pay extra for one directly from Epos Now. Other options include solely the Epos Now software at $39 per month or a license for the software at $750 total. These mobile POS systems are popular for many business owners looking for more simple and versatile options.
If you aren't sure which package you might need for your small business, you also have the option to contact Epos Now for a quote.
No matter how much research you do, nothing compares to trying something out before you have to commit. Epos Now provides a free demo of its software so you can see it in action before deciding if it's the right fit for your small business. And if you're still not sure about using the software after the free demo, Epos Now also offers a free trial so you can really spend some time with the system.
The company emphasizes that the system is easy to set up and use. It even calls itself the "world's easiest POS system" and boasts that it takes just 15 minutes to train you and your staff on its system. Plus, if you're moving to Epos Now from another POS system, it'll migrate all of your data from your previous system, so you don't have to manually do it yourself.
According to Epos Now itself, 98% of its customers recommend it, and part of that is due to its customer support. It offers 24-hour customer support, and it has a technical support line listed on its website for customers to call whenever they need it. Additionally, it offers unlimited one-on-one coaching and training sessions. And even though it's based in the U.K., Epos Now also has onsite engineers throughout the U.S.
If you're starting with no hardware of your own and are looking at its complete package, it can be a little pricey. That said, if you opt for the monthly payment option it can be less of a burden on your bottom line. If your situation is unique or you're not sure which of its systems would work best for your business, it would be best to contact Epos Now for a quote.
Some users report not being able to customize their discounts to the fullest extent or add several different discounts in the POS. Epos Now does offer more than 80 integrations, however, that you can use to expand your capabilities with the software.
Epos Now is quick to call out its glowing customer reviews and includes several customer testimonials on its website. It has a five-star rating on the website TrustPilot with 85% of its customers giving it a five-star rating. On G2 Crowd it has a 4.4 rating out of 5 stars total.
The Better Business Bureau gives it an A+, and it has a five-star rating there as well, with 38 reviews total, only two of which are less than five stars.
In addition to its reviews, Epos Now has won a number of awards including The Queen's Awards for Enterprise Innovation in 2016 and the Tech Track 100 award in 2017.
While Epos Now offers several POS systems options, it may not be the best choice for your small business. Here are some alternatives to Epos Now, so you can compare multiple options before choosing a POS system.
Lightspeed POS offers solutions for retailers or for restauranteurs with cafes or bars to fine dining or hotels. It offers a number of advanced features so Lightspeed POS may be more ideal for sophisticated businesses, but it puts the easy-to-use features to work as well. It also offers inventory and staff management, alongside more specific features like floor plan and menu management too.
Square is one of the most popular POS systems out there for small businesses. Besides its widespread recognition, the Square POS system offers an intuitive and user-friendly experience and a wide variety of options, including the ability to customize a number of things for customers as well, from splitting checks to sending receipts digitally instead of printing them. Payment processing costs 2.6% plus 10 cents per in-person transaction.
Clover offers a range of options from mobile hardware called Clover Go to a full countertop POS system called the Clover Station. The prices for the Clover POS system vary accordingly depending on how sophisticated a system you need. Clover's more powerful systems include more features like inventory tracking and customer loyalty solutions.
A version of this article was first published on Fundera, a subsidiary of NerdWallet.
Find a payment provider tailored to your needs
Compare options
Compare features and pricing from our top payment picks.
Find a payment provider
Identify a payment provider that best suits your needs.
Open an account
Sign up with a provider directly on their website.