How to Accept Peer-to-Peer Payments at Your Business
Peer-to-peer payment apps let customers pay you quickly using their phones.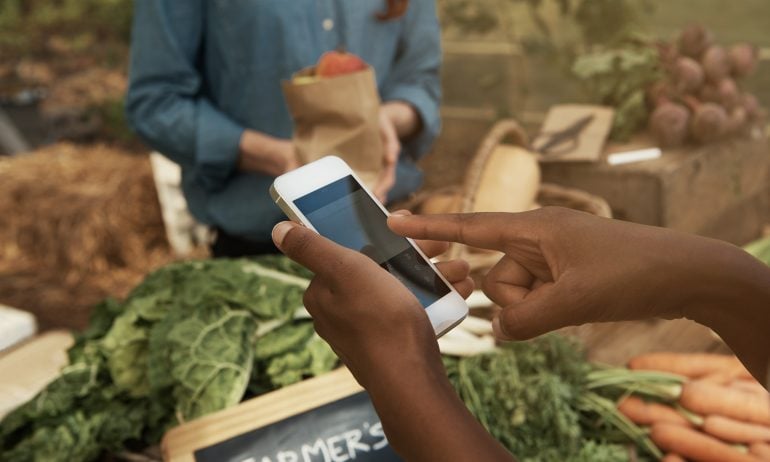 Many or all of the products featured here are from our partners who compensate us. This influences which products we write about and where and how the product appears on a page. However, this does not influence our evaluations. Our opinions are our own. Here is a list of our partners and here's how we make money.
Peer-to-peer, or P2P, payment apps enable one person to quickly send money to another by scanning their unique QR code or by finding their username in the payment app. These digital payment platforms, including Venmo, Square's Cash App and Zelle, have found a niche in consumer-to-consumer transactions, making it easier, for example, to split a check with friends at a restaurant.
But these services are not just for settling up with friends. Merchants can also accept payments from customers by opening business accounts with many of the same P2P apps popular with consumers. These services don't replace cards and cash, but the convenience can be useful, especially in circumstances that require flexibility, like for businesses that operate in many different locations, or for payments that don't need to be in-person, such as paying rent.
Find the right payment provider to meet your unique business needs.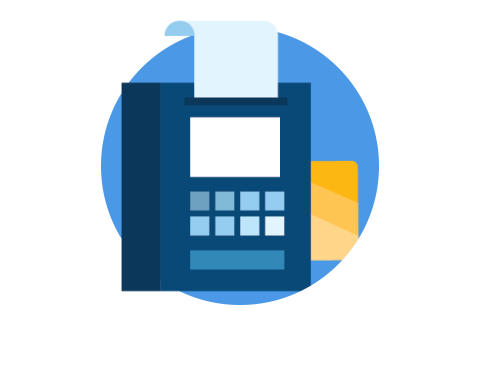 P2P business account basics
Business accounts vs. personal accounts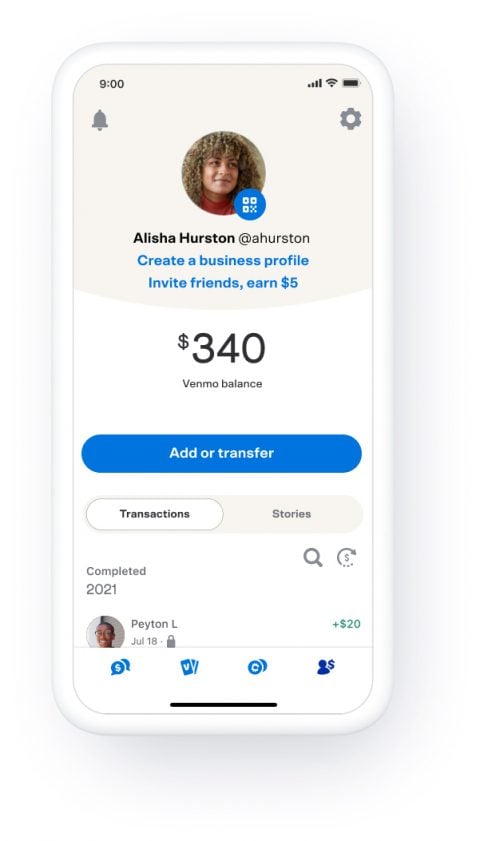 Registering for a business account instead of using your personal account has a few advantages:
You might be able to transfer larger amounts to your bank account compared to a personal account.

You'll get the proper tax forms. Some P2P providers will compile transaction details and send you a 1099-K form, which you'll need when you file taxes.

You can make it easier for your customers to find your profile. If it's an option, creating a business profile can make it easier for customers to trust they're sending money to the right place, which is critical as P2P apps usually don't facilitate refunds if money is sent to the wrong person.
Getting started with P2P payments
Opening an account is quick and straightforward. Signing up can be as simple as downloading the app, creating a profile and linking a bank account — no applications or approvals needed. In many cases, if you already have a personal account, you can create a business account after logging in.

To accept payments, you'll provide customers with an image of your account's QR code generated for you by the app or another method to find you, like a username.

After a customer pays, you should receive a notification.
Fees and transferring money
Sending or receiving funds are both often free when using a personal account. However, some apps charge businesses a percentage of the transaction to receive money, similar to card processing fees.

With some services, funds go directly to your bank immediately. With others, funds are credited to your account in the app; if so, you can then transfer funds to your bank account. This process can take a couple of days, though in some cases you have the option to transfer instantly, often for a fee.
Pros and cons of accepting P2P payments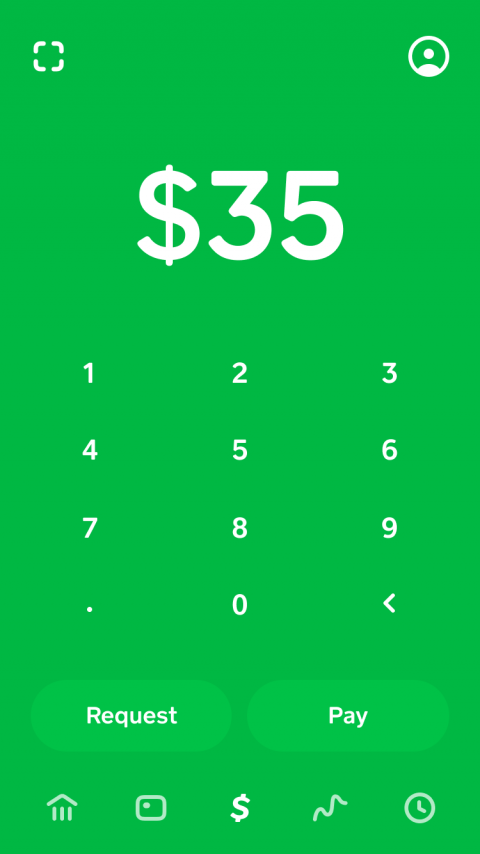 Travels well. No need to lug around equipment; all you need is your QR code displayed somewhere, like a business card, a sheet of paper or a sign. You'll probably also want a phone handy to make sure the transaction went through.

Modest fees. P2P services typically incentivize users to pay via methods that are cheaper to process than credit cards, such as ACH transactions or debit cards. As a result, merchants generally pay less for a P2P transaction than an equivalent credit card transaction.

Easier routine payments with trusted contacts. P2P payments can be a good replacement for payments that have traditionally been made with cash or checks, like rent, dog walking or lawn care services.
Fragmented ecosystem. Maybe you accept Venmo, but a customer wants to pay with Cash App. Do you sign up and manage multiple services, or do you pick one and hope it works for most people?

Supporting services aren't great. A card transaction is an established process, often embedded in a point-of-sale system that can calculate taxes, track inventory, facilitate returns, create reports and more. On the other hand, P2P apps are boiled down to the essentials — one field for the total amount and one field for the recipient — and often don't integrate with the POS systems you rely on, leaving you to figure out how to fill the gap.

Transferring funds can be a burden. One major difference between P2P payment apps and card transactions is that funds received typically aren't always routed straight to your bank; they might instead be credited to your account on the app. From there, you can transfer to your bank. Furthermore, some payment services cap the amount you can transfer per week.
Summary: Businesses that use Square's point-of-sale system can integrate Cash App data into Square's reporting features and display QR codes directly on checkout devices (Square and Cash App share a common owner, Block).
Users: More than 70 million.
Fees: Merchants pay 2.75% per transaction.
Transfer time and cost: Instant cash-outs take a few minutes and are free for business accounts.
Summary: Venmo has a few helpful tools, like the option to prompt customers for tips and assistance facilitating returns, that other apps don't have. In addition to being a stand-alone P2P platform, Venmo can be incorporated into PayPal's online checkout (PayPal owns Venmo).
Users: More than 70 million.
Fees: Merchants pay 1.9% plus 10 cents per transaction.
Standard transfers take one to three business days and are free.

Instant transfers cost 1.5% of the amount transferred, with a minimum fee of 25 cents and maximum fee of $15.
Summary: Zelle has its own app, but it also has benefited by partnering with thousands of individual banks across the country, which can deploy the technology within their own digital products. It's also interoperable, meaning that a person whose bank uses this service can send and receive money to someone who banks elsewhere. Zelle does not send 1099-K tax forms that compile transaction details; you'll need to track this another way. Zelle stands out for fee-free payments and quick transfers.
Users: Zelle did not disclose the number of users, but more than 100 million people have access to it through their banks.
Fees: Zelle does not charge merchants fees to receive payments. Banks that are in Zelle's network can choose to charge fees, but a Zelle representative said this is highly uncommon.
Transfer time and cost: Transfers go directly to your bank account and usually occur within minutes of a transaction.
Find a payment provider tailored to your needs
Compare options
Compare features and pricing from our top payment picks.
Find a payment provider
Identify a payment provider that best suits your needs.
Open an account
Sign up with a provider directly on their website.