How to Register Your Small Business
The five steps to registering your small business include determining your business structure and securing permits.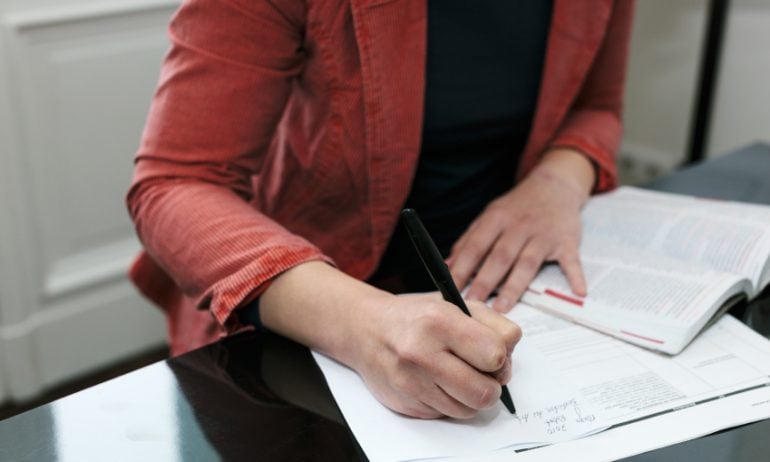 Many or all of the products featured here are from our partners who compensate us. This influences which products we write about and where and how the product appears on a page. However, this does not influence our evaluations. Our opinions are our own. Here is a list of our partners and here's how we make money.
Although registering a small business is a multi-step process, it's not rocket science. The necessary forms and documents that ensure your company is a legal entity are downloadable, and filling them out is usually straightforward and painless. That said, it's still important to follow the proper procedures in order to get your business off to a successful (and legal) start. Here are five important steps you'll need to take when registering your small business.
1. Nail down your business structure
As a savvy entrepreneur, you've probably already choose a business structure. If not, now is the time to finalize that decision, since the rest of the registration process depends on the type of business you plan on running. If your business is a corporation, a non-profit, an LLC, or a partnership, you'll have to register it with your local state government. If, on the other hand, you plan on owning a sole proprietorship operating under your legal name, you won't need to do this. If your business operates under any name other than your own, you'll need to file your "Doing Business As," or DBA name, with your state.
2. Select and register your DBA name
Although exceptions certainly exist, many businesses aren't named after their owners. Instead, they have DBA names, which are also known as assumed names and trade names. Building a company that differentiates itself from the competition begins with a unique DBA name. Select a catchy name that both reflects and describes your business and its culture. This is crucial to a successful launch and will help you once you start thinking about marketing and advertising. Also ask yourself whether the name would work well on the web. Is the domain name even available? Does a different company already own the rights to that name? If not, it's always a great idea to protect your company's name by filing for a trademark, which should cost less than $300. Finally, register your DBA name at the appropriate state agency. Remember: Some states don't require the registration of DBA names and you can skip this step if your business will operate under your own legal name.
3. Check in with your state revenue office
Benjamin Franklin famously declared that nothing is certain but death and taxes. While we can't really argue with that assertion, we can make filing for state taxes less stressful by directing you to SBA state and federal tax information, which explains how to initiate the taxation process for your small business. The exact process varies from state to state, so it's worth finding out exactly what policies exist in your state. You can also go to your local state revenue office for more information.
Your business structure determines if and what type of federal tax your small business has to pay. If you have employees, business partnerships, or are a corporation, you'll have to register with the IRS in order to obtain an Employer Identification Number, or EIN. This is also known as a federal tax identification number.
5. Obtain the appropriate permits and licenses
In order to operate your business legally, you may also need to obtain some type of state and/or federal permit or license. For example, businesses that manufacture, deal, or import guns or ammunition require special permits. Not all licensing requirements are as obvious, so it's worth using the SBA's permit and licensing tool to find out whether you need to apply for a permit or license.
Want to start a business?
NerdWallet has rounded up some of our best information on starting a business, including structuring and naming your company, creating a solid plan and much more. We'll help you do your homework and get started on the right foot.