While a rose by any other name may smell as sweet, the name of your business could play an important role in courting customers. Registering a DBA, or "doing business as," name gives you flexibility as a business owner to brand your business in a way that is both explanatory and engaging.
What is a DBA?
A DBA — also known as a fictitious business name, assumed name or trade name — officially registers your business's consumer-facing name with the local government. It lets a small business work under a name that differs from the owner's personal one or the one used to incorporate.
For example, if William Shakespeare filed a DBA, he could work as a playwright under the business name "The Bard's Poetry and Prose."
Why should I register a DBA?
You should file a DBA if the name you choose to do business under is different from your personal name or the legal one you used to incorporate.
Sole proprietors — who, legally, would have to use their personal name as a business name — can file a DBA to create a brand that's more specific to the type of business they're running
Businesses that have already formed a business entity, such as a limited liability company or S corporation, can file to do business under a different name, sometimes opting to drop the "LLC" or "Inc."
If you own multiple businesses under one umbrella organization, filing DBAs lets you separate the businesses
Filing a DBA could help you test drive your business idea without spending the money to incorporate right off the bat
Filing a DBA doesn't create a separate business entity. If you're a sole proprietor like William Shakespeare, your DBA doesn't protect your personal assets from being seized in the case of a lawsuit. Forming a business entity means your personal assets aren't at risk, and filing a DBA won't alter that protection.
"Generally speaking, you are not allowed to conduct business under a name other than your own" without registering it first, says Regina Gordon, owner of Regina Gordon Law Office PLLC in New York. Registering a DBA means you'll avoid potential fines and penalties, she says.
If you don't have a registered DBA, Gordon says, you're more likely to run into problems opening a bank account or applying for a loan than to face legal action. When you open an account or apply for a loan, you'll have to provide documents to prove you and your company are legit.
---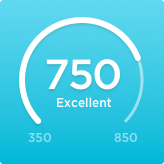 Get Your Free Personal Credit Score Every Week from NerdWallet
Open more doors for financing your business.
Set your goals and track your progress.
Signing up won't affect your score.
---
How do I register a DBA name?
Filing requirements vary from state to state, so your first step is to check in with your county clerk or state government's office to determine how to proceed. However, here are some tips to help make the process as painless as possible:
See if any other local businesses have a name that is similar to or the same as yours. Filing a DBA doesn't guarantee name protection — it's not a trademark — but some states don't allow duplicates. Check online databases to make sure a name hasn't already been used. Regardless of the state laws, from a consumer standpoint it's good to make sure your business won't be easily confused with a competitor.
If you plan to create a business website, do a quick domain name search to make sure your name, or something close to it, is available.
When you register, be prepared to pay a fee, which Gordon estimates will range from $50 to $100, depending on the state. Some states also require you to buy the legal form you fill out to register.
Some states require you file an annual or biannual notice that you're still using the name.
You can also file more than one DBA, but each will have to be registered separately.
"I have lots of clients that start out basically with just a DBA while the business is small and they're testing to see if it's going to work or not," Gordon says. "At some point, when it begins to grow, that's when they decide they need to form an entity.
"It's a good first step to test the waters and see if the business is going to take off."
Want to know more about starting a business?
NerdWallet has rounded up some of our best information on starting a business, including structuring and naming your company, creating a solid plan and much more. We'll help you do your homework and get started on the right foot.
Jackie Zimmermann is a staff writer at NerdWallet, a personal finance website. Email: [email protected]. Twitter: @jackie_zm.
Updated Aug. 18, 2017.