Taxes on Stocks: What You Have to Pay and How to Pay Less
Learn how dividends and capital gains can affect your tax bill, and how you can reduce what you pay.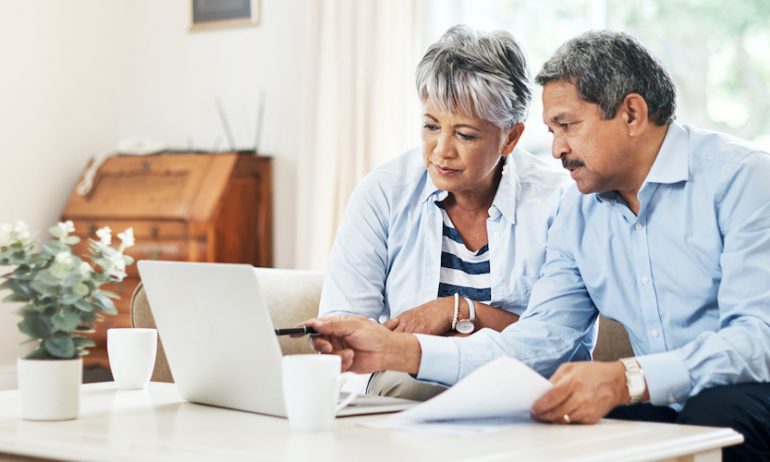 Many or all of the products featured here are from our partners who compensate us. This may influence which products we write about and where and how the product appears on a page. However, this does not influence our evaluations. Our opinions are our own. Here is a list of our partners and here's how we make money.
Investing in stocks can be a great way to build wealth and financial security, but it's important to understand how taxes on stocks could affect your tax bill.
Generally, any profit you make on the sale of a stock is taxable at either 0%, 15% or 20% if you held the shares for more than a year or at your ordinary tax rate if you held the shares for less than a year. Also, any dividends you receive from a stock are usually taxable.
Here's a quick guide to taxes on stocks and how to lower those taxes. Your situation may be more complicated, so be sure to talk to a qualified tax pro before making big decisions.
If you're holding shares of stock in a regular brokerage account, you may need to pay capital gains taxes when you sell the shares for a profit. There are two types of capital gains taxes:
Short-term capital gains tax is a tax on profits from the sale of an asset held for a year or less. Short-term capital gains tax rates are the same as your usual tax bracket. (Unclear what tax bracket you're in? Learn about federal tax brackets.)

Long-term capital gains tax is a tax on profits from the sale of an asset held for longer than a year. Long-term capital gains tax rates are 0%, 15% or 20% depending on your taxable income and filing status.

Long-term capital gains tax rates are usually lower than those on short-term capital gains. That can mean paying lower taxes on stocks.
Dividends are usually taxable income.

For tax purposes, there are two kinds of dividends: qualified and nonqualified. Nonqualified dividends are sometimes called ordinary dividends. The tax rate on nonqualified dividends is the same as your regular income tax bracket. The tax rate on qualified dividends is 0%, 15% or 20%, depending on your taxable income and filing status. This is usually lower than the rate for nonqualified dividends.
In both cases, people in higher tax brackets pay more taxes on dividends.

How and when you own a dividend-paying investment can dramatically change the tax bill on the dividends.

There are many exceptions and unusual scenarios with special rules; see IRS Publication 550 for the details.
How to pay lower taxes on stocks
Think long term versus short term
You might pay less tax on your dividends by holding the shares long enough for the dividends to count as qualified. Just be sure that doing so aligns with your other investment objectives.

Whenever possible, hold an asset for a year or longer so you can qualify for the long-term capital gains tax rate when you sell. That tax rate is significantly lower than the short-term capital gains rate for most assets. But again, be sure that holding the investment for that long aligns with your investment goals.
Use investment capital losses to offset gains
The difference between your capital gains and your capital losses is called your "net capital gain." If your losses exceed your gains, you can deduct the difference on your tax return, up to $3,000 per year ($1,500 for those married filing separately).
Hold the shares inside an IRA, 401(k) or other tax-advantaged account
Dividends and capital gains on stock held inside a traditional IRA are tax-deferred, and tax-free if you have a Roth IRA; dividends and capital gains on stocks in a regular brokerage account typically aren't.

Once money is in your 401(k), and as long as the money remains in the account, you pay no taxes on investment growth, interest, dividends or investment gains.

You can convert a traditional IRA into a Roth IRA so that withdrawals in retirement are tax-free. But note, only post-tax dollars get to go into Roth IRAs. So if you deducted traditional IRA contributions on your taxes and then decide to convert this to a Roth, you'll need to pay taxes on the money you contributed, just like everyone else who invests in a Roth IRA. Backdoor Roths generally work better for people who will be in a higher tax bracket in retirement than they are now.
Get more smart money moves – straight to your inbox
Sign up and we'll send you Nerdy articles about the money topics that matter most to you along with other ways to help you get more from your money.