NerdWallet and the San Francisco Small Business Development Center (SFSBDC) hosted the Small Business Financing Forum last week to provide small-business owners with the information, resources and tools they need to access capital.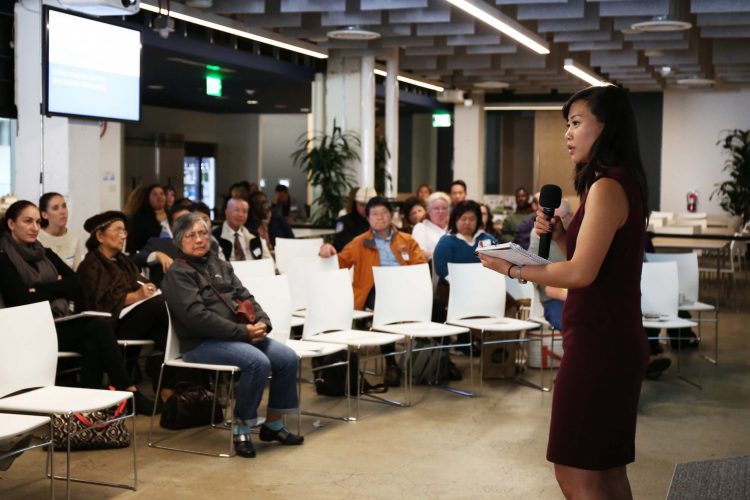 "The questions we typically get from small-business owners are … What type of loan should I get? When should I get an online lender?" Cindy Yang, NerdWallet's head of small business, told attendees. "Our thought process is: Why do you need a loan, and do you qualify? We take this into consideration to help find you the best solution. It's NerdWallet's job, in our view, to provide that clarity: what best suits your need to find something that you will qualify for."
The forum welcomed nearly 100 local entrepreneurs and small-business owners to hear from the NerdWallet small-business team, the SFSBDC and a panel of small-business advocates and lenders on how to identify the right lending option, how to prepare for the process and where to go for additional resources and tools.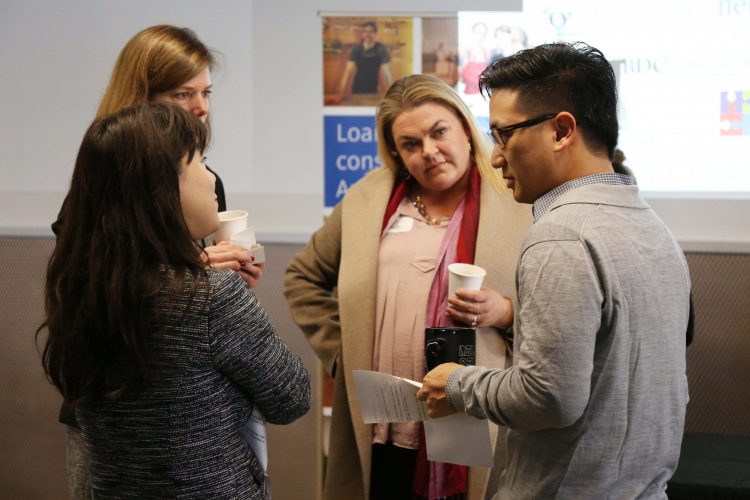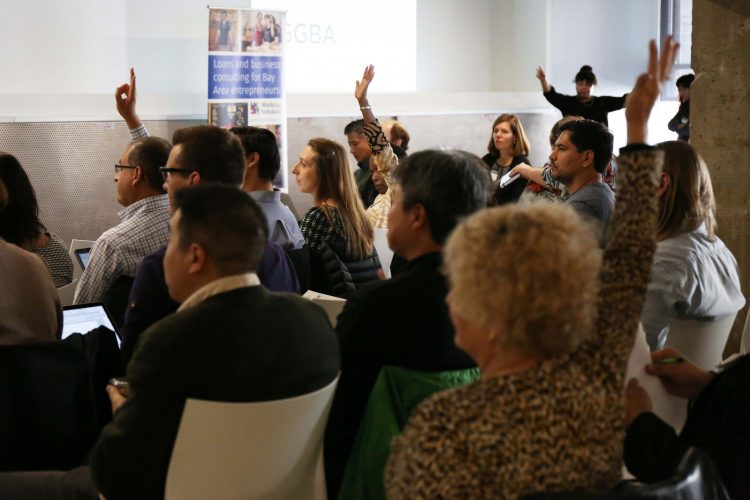 Since the 2008 financial crisis, numerous alternative lending options have arisen to address the small-business credit gap, including online lending, which is expected to become increasingly mainstream. Small-business owners are seeking more transparency in lending, and NerdWallet's small-business team is on a mission to provide clarity for their financial management decisions.
Angel Cardoz, director of the SFSBDC, introduced the various resources and lenders present to provide attendees with information and answers to their questions.
Tong Qin, deputy director of the Small Business Administration's San Francisco district office, discussed the level of confusion small-business owners experience when attempting to access capital and how the SBA fosters small-business growth through SBA-guaranteed loans.
And NerdWallet CEO Tim Chen shared his own experience and challenges in navigating the small-business financial space.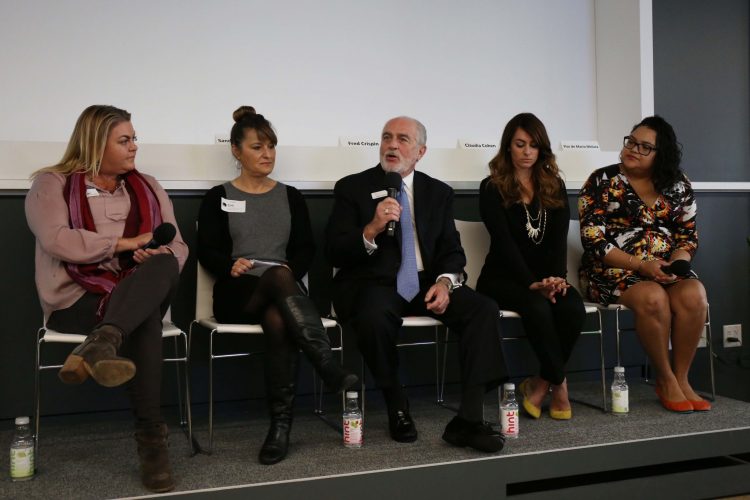 Paul Pendergast, vice president of the Golden Gate Business Association, hosted a panel of lenders from CDC Small Business Finance, Working Solutions, Celtic Bank, OBDC and Capital Access Group. Panelists spoke to the group about traditional and nontraditional lending solutions, and a mini information fair allowed attendees to learn more from the panelist lenders, Kiva Zip and Fundbox, directly.
Yang recapped various online lending and financing options available for small-business owners and explained how NerdWallet can help them make the right decision for their situation, type and size of business. Check out more small business resources from NerdWallet.  
More about the SBDC:
The SBDC is a program of the U.S. Small Business Administration and is part of a national network of nearly 1,000 centers throughout the country providing technical assistance to entrepreneurs. The San Francisco SBDC program provides free consulting services and workshops to support small businesses throughout the city. For more information, visit www.sfsbdc.org.