---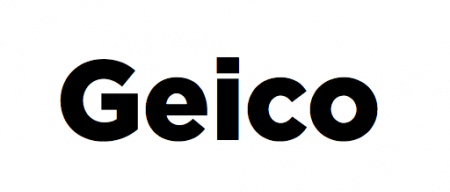 Geico reviews and ratings
Complaints against Geico are lower than the industry median.
Customer satisfaction ratings are average.
Website and mobile app have a wide array of features tech-savvy customers may appreciate.
Geico is the nation's second-largest auto insurance company, known primarily for low rates offered directly to consumers online and over the phone. If you're looking for an affordable car insurance policy and you're comfortable managing your own accounts online when an agent isn't nearby, Geico might be right for you.
Geico insurance review details
Auto insurance rating
Geico ranked 15th in NerdWallet's rankings of the best car insurance companies, with a rating of 3.5 out of 5 stars. NerdWallet's rating is a score based on:
J.D. Power ratings for claims satisfaction and customer service.
Consumer complaints against the insurer, based on data from the National Association of Insurance Commissioners.
Geico auto insurance coverage options
In addition to typical car insurance coverage choices, Geico offers:
Mechanical breakdown coverage: This covers repairs to all mechanical parts of a new car, up to 15 months old and with less than 15,000 miles, except problems caused by wear and tear. There's a $250 deductible. Mechanical breakdown coverage is renewable for up to seven years or 100,000 miles and does not pay for regular maintenance such as tune-ups.
Emergency roadside assistance: For as little as $14 a year per car, you can add emergency roadside assistance coverage, which can help if you have a dead battery, lock yourself out of your car, or need gas or a tow.
Auto Repair Xpress is meant to make life easier while your car is in the shop as the result of a claim. A claims adjuster will meet you at the repair shop, explain the repair process and answer any questions. If you have rental reimbursement in your policy, Geico will pay for a rental car you pick up at the repair shop and drop off there when your car is ready, although it's not available in all areas.
Ridesharing insurance: If you drive for a rideshare company such as Uber or Lyft, or a delivery service like Instacart or GrubHub, this option allows you to have one policy that covers both personal and ridesharing use. Available in 39 states, you can replace your existing auto policy with this hybrid insurance on the ridesharing vehicle only.
» MORE: Where to get ridesharing insurance, what it covers
Geico at a glance
Financial strength: A++ ("superior")
Geico's financial strength is "superior," according to ratings agency A.M. Best. The financial strength rating for an insurer indicates how well it can pay claims.
Complaints
Geico had fewer complaints to state regulators than the industry median in 2018 for a company of its size, according to the latest data from the National Association of Insurance Commissioners.
Customer satisfaction
| 2018 J.D. Power Study | Geico ranks... |
| --- | --- |
| Insurance Shopping (Auto) | About average |
| Auto Insurance Claims Satisfaction | About average |
» MORE: Compare car insurance rates
Other insurance from Geico
Motorcycle insurance.
ATV insurance.
Umbrella insurance.
Geico offers other insurance products, such as home insurance, through partner companies. When you buy a policy from one of these third parties through Geico, the company offers discounts on its car insurance — but you'll still have to deal with multiple insurers.
More about Geico
Website: You can learn about and get a quote for almost any type of insurance through Geico's website, and submit a claim or make a payment. The site also has a feature to help you find the nearest cheap gas station.
Mobile app: Geico's mobile offering is full-service: It helps you keep track of your policy and billing details, access your digital auto insurance ID card, pay bills and submit claims. You can also use the app to chat by text with an agent or request roadside assistance.
Voice assistants: Geico's virtual assistant Kate is a feature of its existing app for iOS and Android users that can answer your insurance questions and provide specific policy information. Your Geico account is also now accessible through Amazon's Alexa.
Geico's phone number is 800-207-7847.
» MORE: Compare car insurance
---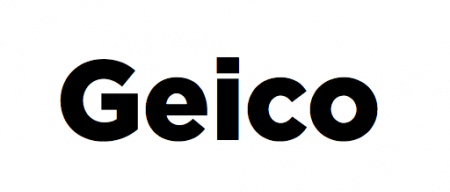 Find your rate.
NerdWallet's star ratings are based on the following three factors, each weighted equally to produce a 300-point maximum total score:
2018 consumer complaints data from the National Association of Insurance Commissioners for private passenger auto insurance. The median complaint ratio for the industry is 1. Lower ratios are better. Insurers whose median complaint ratios were more than 1 received fewer points; those lower than 1 received more points.
2017 company satisfaction data from Consumer Reports' most recent car insurance survey. Higher satisfactions ratings from Consumer Reports were given higher scores in our calculation.
2018 J.D. Power ratings from three studies encompassing regional customer service satisfaction, auto claims satisfaction and shopping satisfaction. Ratings from each of the separate 2018 studies were averaged to form one overall score from J.D. Power. The higher the average, the more points the insurer scored in our calculation.
Only larger insurers with data available in all three of these categories were included. Smaller insurers not listed here may also be good choices and are worth consideration.