See auto insurance options from Geico, plus consumer complaints and satisfaction ratings, in this 2021 review.
---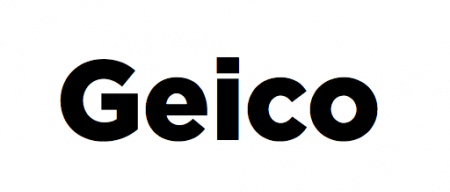 Geico reviews and ratings
Complaints against Geico are lower than expected for a company of its size.
Customer satisfaction ratings are among the best for auto insurance shopping.
Website and mobile app have a wide array of features that tech-savvy customers may appreciate.
Geico is the nation's second-largest auto insurance company, known primarily for low rates offered directly to consumers online and over the phone. It is available in all 50 states and the District of Columbia. If you're looking for an affordable car insurance policy and you're comfortable managing your own accounts online when an agent isn't nearby, Geico might be right for you.
Geico pros and cons
| Pros | Cons |
| --- | --- |
| Low complaints and above-average customer satisfaction for auto insurance shopping. | Some coverage types available only through partners. |
| Robust website and mobile app. | Doesn't offer gap insurance. |
| Many discounts available. | Limited network of local agents. |
Geico auto insurance
Geico auto insurance earned 4.5 stars out of 5 for overall performance. NerdWallet's ratings are determined by our editorial team. The scoring formula takes into account a number of details including pricing, discounts and ease of filing a claim. Other factors analyzed include website transparency, financial strength and complaint data from the National Association of Insurance Commissioners.
Based on these star ratings, Geico is among NerdWallet's Best Car Insurance Companies.
» MORE: Compare car insurance rates
Common types of car insurance coverage
When you're shopping for car insurance, it's important to understand what car insurance coverage you want and what you're required to buy. Most states require car insurance to drive a vehicle, although minimum coverage requirements vary from state to state. This generally includes liability insurance and uninsured and underinsured motorist coverage.
If you want extra protection, you may be interested in full coverage insurance. Full coverage isn't a specific policy you can buy, but rather a combination of coverage types like liability, collision and comprehensive insurance.
Check out the most common types of car insurance coverage below to see how they work:
| Coverage type | What it pays for | Required? |
| --- | --- | --- |
| Bodily injury and property damage liability | Costs for injuries, deaths or property damage from an accident you caused. | Typically required. |
| Uninsured or underinsured motorist coverage | Medical and property damage costs after an accident with a driver who has insufficient insurance or none at all. | Often required. |
| Collision coverage | Repair expenses from traffic-related accidents, regardless of who's at fault. | A car loan or lease may require it. |
| Comprehensive coverage | Repair costs from events outside of your control — including weather events, hitting an animal while driving, theft and vandalism. | A car loan or lease may require it. |
In addition to typical car insurance coverage choices, Geico offers:
Mechanical breakdown coverage. This covers repairs to all mechanical parts of a new car, less than 15 months old and with less than 15,000 miles, except problems caused by wear and tear. There's a $250 deductible. Mechanical breakdown coverage is renewable for up to seven years or 100,000 miles, whichever comes first, and does not pay for regular maintenance such as tuneups.
Rideshare insurance. If you drive for a rideshare company such as Uber or Lyft, or a delivery service like Instacart or GrubHub, this option allows you to have one policy that covers both personal and ridesharing use. You can replace your existing auto policy with this hybrid insurance on the ridesharing vehicle only. Geico's ridesharing insurance is available in 40 states and the District of Columbia.
Geico's auto insurance discounts
Geico has a long list of car insurance discounts, so there's a good chance you can find a price break that applies to you. Although details vary by state, you may be eligible for discounts for:
Having safety equipment like air bags, anti-lock brakes, daytime running lights or an anti-theft system.
Owning a brand new vehicle that is three model years old or newer.
Driving for five years with no accidents.
Using seat belts.
Completing a defensive driving course, or driver's education for a young driver.
Having good grades, if you or someone on your policy is a full-time student 16 to 24 years old.
Participating in an emergency deployment with the U.S. military.
Being an active or retired military service member or a member of the National Guard or Reserves.
Being an active or retired federal employee.
Insuring more than one vehicle with Geico.
Buying a homeowners, renters, condo or mobile home policy through Geico.
Being a member of organizations such as alumni associations or sports groups.
If you live in Connecticut, Illinois, Oregon, Pennsylvania or Wisconsin, Geico also may offer you a discount for tracking your driving through your phone. The DriveEasy app measures habits like speeding, hard braking and using your phone while driving. For the price break to apply, all the drivers listed on your policy must participate.
» MORE: Car insurance quotes: What you need to know
Geico complaints and customer satisfaction
Geico had fewer complaints than expected to state regulators relative to its size for auto insurance, according to three years' worth of data from the National Association of Insurance Commissioners.
In a 2020 J.D. Power study of customer satisfaction for auto insurance shopping, Geico rated as the top large insurer, but rated below average for auto insurance claims satisfaction.
| 2020 J.D. Power study | Geico ranks... |
| --- | --- |
| Auto insurance shopping | Among the best |
| Auto insurance claims satisfaction | Below average |
More about Geico
Website: You can learn about and get a quote for almost any type of insurance through Geico's website, and submit a claim or make a payment. The site also has a feature to help you find the nearest cheap gas station.
Mobile app: Geico's mobile offering helps you keep track of your policy and billing details, access your digital auto insurance ID card, pay bills and submit claims. You can also use the app to chat by text with an agent, request roadside assistance, find parking and track your car's maintenance history.
Voice assistance: Geico's virtual assistant Kate is a feature of its existing app for iOS and Android users that can answer your insurance questions and provide specific policy information. Your Geico account is also accessible through Amazon's Alexa and Google Assistant.
Geico's phone number is 800-207-7847.
Auto insurance buying guide
Before you compare car insurance companies, you'll need to collect basic information, such as the driving history of everyone on the policy and facts about your car, including safety features and annual mileage driven. You'll also want to understand which types of coverage you need. For example, do you want only the bare minimum insurance that your state requires, or do you need more extensive coverage, such as gap insurance or rideshare coverage? Check that each company you're considering has the options you want.
When comparing rates among insurers, make sure each is offering the same coverage limits and deductibles. You may not want to decide based on price alone. Look at how many consumer complaints each company has, as high numbers can be a red flag about the quality of service you might receive.
Depending on which company you choose, you may be able to buy insurance online, over the phone or through an agent. For more guidance, see how to get car insurance.
Homeowners and renters insurance from Geico
Geico offers home insurance through partner companies. To learn more about the coverage options available, read our Geico homeowners insurance review.
Geico also offers renters insurance through its partners. To read about this program, see NerdWallet's Geico renters insurance review.
Other insurance from Geico
Motorcycle insurance.
Insurance for all-terrain vehicles.
Recreational vehicle insurance.
Boat or personal watercraft insurance.
Collector insurance for classic cars.
Commercial auto insurance.
Umbrella insurance.
Auto insurance ratings methodology
NerdWallet's auto insurance ratings reward companies for customer-first features and practices. Ratings are based on weighted averages of scores in several categories, including financial strength, consumer complaints and discounts. Our "ease of use" category looks at factors such as website transparency and how easy it is to file a claim. Using our editorial discretion, we also consider customer satisfaction surveys. These ratings are a guide, but we encourage you to shop around and compare several insurance quotes to find the best rate for you. NerdWallet does not receive compensation for any reviews. Read our
editorial guidelines
.
Insurer complaints methodology
NerdWallet examined complaints received by state insurance regulators and reported to the National Association of Insurance Commissioners in 2018-2020. To assess how insurers compare to one another, the NAIC calculates a complaint index each year for each subsidiary, measuring its share of total complaints relative to its size, or share of total premiums in the industry. To evaluate a company's complaint history, NerdWallet calculated a similar index for each insurer, weighted by market shares of each subsidiary, over the three-year period. Ratios are determined separately for auto, home (including renters and condo) and life insurance.