How to Shop for Car Insurance
You can get car insurance by shopping online, calling companies directly or working with an agent or broker.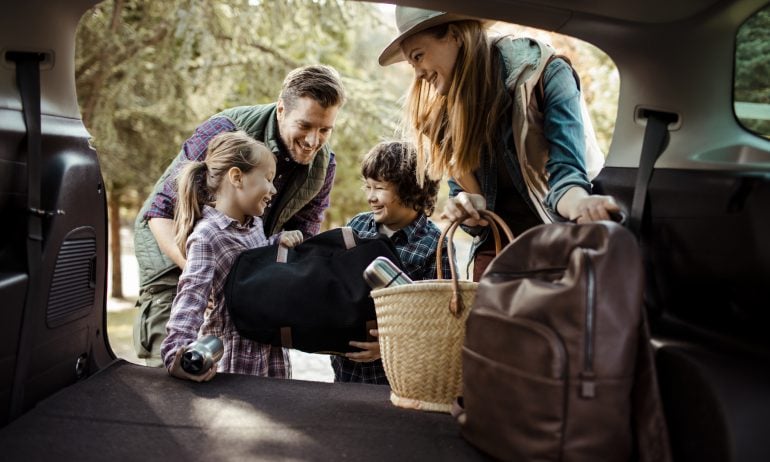 Many or all of the products featured here are from our partners who compensate us. This may influence which products we write about and where and how the product appears on a page. However, this does not influence our evaluations. Our opinions are our own. Here is a list of our partners and here's how we make money.
Getting car insurance can be as time-consuming as a phone call to an agent or as quick as tapping a few links on your phone. Whichever method you choose, you can boil down the process of shopping for car insurance to these five steps:
Below we'll guide you through each step of the process.
Before you start shopping for car insurance, collect this essential information:
When comparing quotes from multiple insurers, make sure you're getting the same amount of coverage from each company. Not sure how much you need? Each state has its own , but you may want broader coverage for your vehicle.
The table below includes some of the most common types of coverage:
Still not sure how much coverage to select? See the next section for info on finding an agent to talk you through your options.
Here are the main routes you can take when getting car insurance — and what to know about each one.
With direct auto insurance, there's no need to seek out an agent or broker. Online from insurers' websites and third-party comparison sites are popular, but you can also get direct insurance quotes over the phone.
When you get a quote online, you can see all of your policy options and complete the quoting process at your leisure. You enter your own information and won't have to deal with agents or representatives unless you want to.
Getting car insurance quotes through a "captive" agent was once the customary way to buy coverage. Captive agents work exclusively for a single insurance company and act as your main point of contact from the day you buy your policy. Large insurance companies, such as Allstate, Farmers and State Farm, have exclusive agents in just about every state.
Unlike captive agents, independent agents and brokers don't represent a single company. Instead they work with many different providers and can offer you a variety of policies and quotes. Dozens of insurers sell through independent agents, including Travelers, American Family and many smaller companies.
Both agents and brokers earn commissions, but agents represent the insurance companies they contract with, while brokers represent the client who's buying the policy.
If you've had recent accidents, DUIs, tickets or lapses in coverage, get quotes from . These insurers specialize in nonstandard policies and are more likely to offer coverage to people with spotty records (or no driving records at all).
Some agencies specialize in high-risk coverage from nonstandard companies and can help you find one that will accept your application. These agencies tend to be local, so search in your area for reputable agencies with websites that indicate agents can get car insurance for drivers who are commonly denied coverage.
If that fails, here's a state directory of .
We recommend getting quotes from at least three different companies before you make your final decision. When evaluating prices, make sure you're comparing policies with the same coverage limits and deductibles.
While you may be tempted simply to choose the cheapest option, it's worth reading reviews and ratings for each insurer before you buy. For example, you can check the website of the to see how many consumer complaints have been filed against a company you're considering, or read NerdWallet's .
You might decide it's worth paying slightly more for a policy from a company with better customer service.
Once you've chosen a company and a policy, you can usually pay all at once or on a regular schedule, such as monthly. (You may get a discount on your policy by paying in full upfront.)
If you're buying a new car, make sure you have insurance coverage in place before you drive the car off the lot.
If you're simply changing policies on an existing vehicle, reach out to your former company to cancel the old policy once the new one is in place. Avoid a lapse in coverage by setting the cancellation date for your old policy for after the start date of the new one. You should receive a refund of any unused premium you paid your former insurer, minus any cancellation fee.