Uninsured Motorist Coverage Explained
Uninsured motorist insurance can spare you from shelling out money for crashes you didn't cause.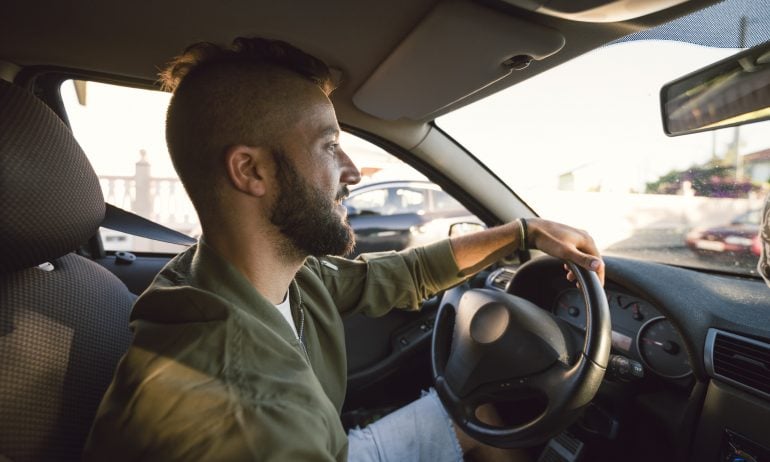 Many or all of the products featured here are from our partners who compensate us. This may influence which products we write about and where and how the product appears on a page. However, this does not influence our evaluations. Our opinions are our own. Here is a list of our partners and here's how we make money.
If a driver without insurance hits your vehicle, you could be on the hook for big medical and repair bills — unless you have uninsured motorist coverage.
Uninsured motorist insurance spares you from shelling out your own money for injuries or property damage from crashes you didn't cause. In some states this coverage is required, but you can get it in others as well. Generally, it doesn't cost much to add to your auto policy.
An uninsured motorist is a person without . When you're in an accident and the other driver is at fault, their insurance is supposed to pay for your car repairs and medical costs for you and your passengers. If the other driver doesn't have insurance and can't pay, you can wind up holding the bill.
Uninsured motorist coverage is designed to fill the gap between your costs and the other driver's ability to pay.
Uninsured motorist coverage is often sold with underinsured motorist coverage. They both pay for the same expenses after an accident, with one key difference: Uninsured motorist coverage pays out after a crash with an at-fault driver who has no insurance, while underinsured motorist coverage is reserved for accidents with an at-fault driver who has some insurance, but not enough to cover all costs.
Uninsured motorist coverage pays for injuries or damages that you, family members in your household or passengers in your car suffer after an accident with an at-fault driver who has no insurance.
There are two types of uninsured motorist coverage:
If you're looking for protection beyond this, you may want to consider . Although you can't buy a specific full coverage policy, this term often refers to a combination of coverage including comprehensive and collision insurance plus state-mandated coverage like liability insurance and uninsured and underinsured motorist coverage.
Drivers in 18 states and Washington, D.C., are required to carry uninsured motorist coverage. Car insurance isn't mandatory in New Hampshire or Virginia, but if drivers in either state purchase it, policies must include both uninsured motorist bodily injury and property damage. In other states, you may be required to reject the coverage in writing if you don't want it.
Even if uninsured motorist coverage isn't required where you live, you may still want the extra security it provides. Nearly 13% of drivers nationwide — or about 1 in 8 — drive uninsured, according to a 2019 study by the Insurance Research Council, the most recent data available.
Use the table below to see your state's uninsured motorist coverage requirements.
Compared with other types of coverage in an auto policy, prices for uninsured motorist insurance are relatively low but could be higher in states with more uninsured drivers.
Since liability insurance is meant to protect your assets should you cause a wreck, you would want the same financial assurance if someone else caused the wreck. For that reason, it's standard to purchase uninsured motorist coverage in at least the same amounts as your liability limits. The more assets you have to your name and the more liability insurance you purchase, the higher your costs for uninsured motorist coverage are likely to be.
Still, uninsured motorist insurance is cheaper than liability coverage when purchased in the same amounts — generally less than half the cost.
Depending on your state and insurance company, you may have the option to "stack" your uninsured motorist coverage. For an extra cost, you can combine uninsured motorist bodily injury limits for multiple vehicles — either under one policy or across several policies in your name — to increase the overall coverage in an accident.
Say you own two cars insured under one policy, each with $50,000 of uninsured motorist bodily injury coverage. If you choose to stack the coverage, any injury expenses from an accident with an at-fault uninsured driver would be covered up to $100,000, the total stacked policy limit.