How Do Insurance Deductibles Work?
Insurance deductibles are what you pay before insurance kicks in. Higher deductibles lower the policy's total cost.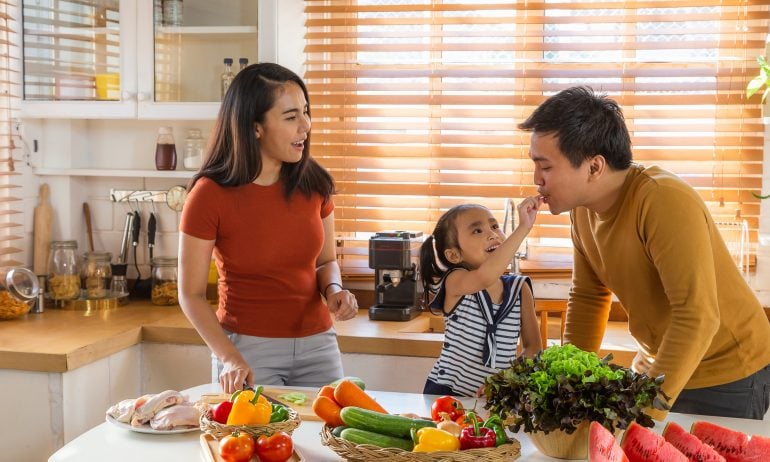 Many or all of the products featured here are from our partners who compensate us. This influences which products we write about and where and how the product appears on a page. However, this does not influence our evaluations. Our opinions are our own. Here is a list of our partners and here's how we make money.
You never want to have to make an insurance claim, but if you do, you'll at least get reimbursed for every penny you had to spend, right?
Before your insurance company pays you anything, it's going to subtract your insurance deductible, meaning that some money will likely come out of your pocket.
But there are opportunities to save money if you understand how insurance deductibles work. Here's what you need to know.
What is an insurance deductible?
When you make a claim, your insurance deductible is the amount you have to cover yourself before your insurance company will chip in.
Insurance deductible amounts are typically written into your policy in one of two ways:
As a specific dollar amount.

As a percentage of the policy's total insurance amount.
Different types of insurance apply these deductibles in different ways. With homeowners and car insurance policies, for example, you'll pay a separate deductible for each individual claim. With health insurance, on the other hand, one deductible covers all claims within a calendar year.
Regardless of how the deductible is applied, your insurance will start to contribute once you reach your deductible.
Choosing your insurance deductible
With most coverages you can adjust your deductible, making it a valuable money-saving tool. For example, an insurance company will lower your overall premium if you carry a higher deductible, because you're taking on more of the risk.
If you don't have a claim, you can end up saving money every month. The risk is that if you do have to make a claim, you might have significant out-of-pocket expenses. So it's critical to choose a deductible that you know you could afford to pay.
Deductibles are a nearly unavoidable part of most types of insurance. Policies without deductibles do exist, but they typically carry very high premiums.
Although there are cases where a deductible doesn't apply — for example, auto liability coverage — most situations will require you to pay something before your insurance company will cover the rest.
Health insurance deductible
Your health insurance deductible is what you pay for covered services before your plan begins paying.
It's important to remember that reaching your annual deductible often doesn't mean the end of your out-of-pocket expenses. You're still responsible for any required health insurance copayments or coinsurance on covered services. However, most plans have an out-of-pocket limit that caps how much you have to pay for medical expenses before all costs are fully covered.
Family plans often have separate, smaller deductibles for individual family members and a larger, combined deductible for the entire family. With these plans, insurance begins to pay for covered claims in these scenarios:
An individual meets his or her own deductible. In this instance, only that individual has their expenses covered.

The combined expenses of the entire family meet the family deductible. At this point, every family member is fully covered regardless of whether they've reached their individual deductibles.
Only certain parts of your auto insurance carry a deductible at all. Liability car insurance, for instance, doesn't require a deductible; however, liability coverage pays for only the damage you cause to others, not the damage to you or your own car. Depending on your state, other coverages may also be available without a deductible.
Once you file a claim, your insurer will determine the covered amount, subtract your deductible and provide the difference. The same process repeats for each new claim, so you pay the deductible every time.
Different types of coverage — such as comprehensive or collision insurance — each carry their own deductible. The higher the deductible you choose, the lower your monthly premium will be.
Some insurers offer a "disappearing" or "vanishing" car insurance deductible program, which reduces your deductible by a set amount each year you don't have a claim.
Some insurers offer a "disappearing" or "vanishing" car insurance deductible program, which reduces your deductible by a set amount each year you don't have a claim.
Homeowners insurance deductible
Depending on the deductible you choose, the stakes can be very high when it comes to homeowners insurance. To learn more, see our complete guide to homeowners insurance deductibles.
Renters insurance deductible
Because your policy covers only you and your belongings, not the physical structure of the building, renters insurance deductibles are always flat dollar amounts. In certain instances, such as specific valuable items you've added to your policy or liability claims against you, no deductible applies.
Renters insurance quotes tend to be lower than homeowners and thus result in cheaper monthly premiums, so raising your deductible may not have the same impact on your overall savings as it does with other coverages.
Life insurance deductible
This one is pretty simple: Life insurance policies don't have deductibles. When there's a "claim" on someone's policy (that is, the insured person dies), the life insurance beneficiary receives the full benefits with no deductible taken out.
Other types of insurance deductibles
Cell phone insurance deductible
Popular carriers such as T-Mobile, AT&T and Verizon offer cell phone insurance plans that carry a deductible for every eligible claim. The insurance comes from a third party, and if you prefer, you can buy it directly from the provider rather than through your carrier.
Depending on the provider you choose and what type of phone you have, the deductible generally costscost from $50 to 200.
Long-term care insurance deductible
Although long-term care insurance doesn't have a deductible, it does have an "elimination period" that works like a deductible. The elimination period requires the policyholder to pay for care for a certain period of time, such as 90 days, before the policy begins to pay out.
Pet insurance policies typically carry annual deductibles, which can range from $0 to $1,000 or more. As with other types of insurance, carrying a very low (or no) deductible will result in higher premiums.
Some insurers have deductibles based on a pet's ongoing condition rather than the coverage year, so that once you reach the deductible for the condition, it won't reset regardless of the year you make a claim.
Travel insurance deductible
Travel insurance is often sold as a package that covers several possible predicaments, such as trip cancellation, loss of your baggage and emergency medical treatment. Deductibles can vary widely.
As with other types of insurance, increasing your travel insurance deductible will lower the overall cost of the policy.
Get more smart money moves – straight to your inbox
Sign up and we'll send you Nerdy articles about the money topics that matter most to you along with other ways to help you get more from your money.