Understanding Medical Payments Coverage
Here's how to decide if medical payments coverage is right for you, including what it covers and how much it costs.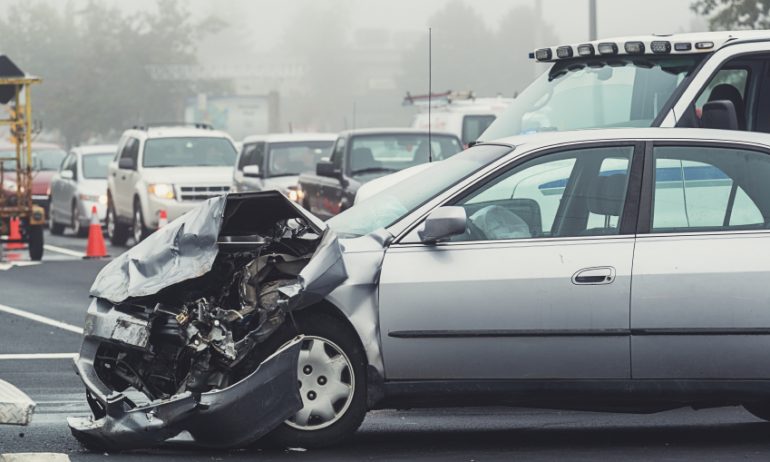 Many or all of the products featured here are from our partners who compensate us. This may influence which products we write about and where and how the product appears on a page. However, this does not influence our evaluations. Our opinions are our own. Here is a list of our partners and here's how we make money.
Medical payments coverage, or MedPay, pays for the treatment of injuries you or your passengers suffer in a car accident, no matter who caused the crash. It also pays the medical bills if you or one of your family members is hit by a car while on foot or riding in someone else's vehicle.
MedPay has many of the same benefits as your health insurance. But if your health plan has gaps in coverage, low limits or steep deductibles, MedPay makes a wise and generally affordable addition to your car insurance policy.
See what you could save on car insurance
Easily compare personalized rates to see how much switching car insurance could save you.
Get started on Insure.com
Where MedPay is available
MedPay is required in certain states and isn't available in others. In most states, it's optional when you buy car insurance.
What MedPay does and doesn't cover
It's wise to confirm with your insurer exactly what MedPay covers in your state, but here's a general snapshot of what it will and won't pay for.
It's easy to confuse MedPay with its car insurance cousin, personal injury protection. Both pay for medical treatments and services after a car accident, regardless of who caused the crash.
However, PIP has more extensive benefits than MedPay, such as wage reimbursement if injuries force you to miss work. One drawback of PIP is that it often includes a deductible, which is a predetermined amount that your insurer subtracts from claim payments. MedPay typically does not involve a deductible.
Because MedPay and PIP have a great deal of overlap, most drivers pick one or the other if given the choice between them. PIP isn't available everywhere, but it's required in 12 states.
See what you could save on car insurance
Easily compare personalized rates to see how much switching car insurance could save you.
Get started on Insure.com
MedPay is optional for most drivers. It's required in Maine and Pennsylvania, and New Hampshire residents who choose to buy auto insurance must buy MedPay as well.
When deciding whether you need this coverage, keep in mind that MedPay and health insurance aren't mutually exclusive. MedPay can be a safety net in case you exceed your health plan's limits or receive charges that it doesn't cover, such as for chiropractic care or an ambulance ride. MedPay can also help cover your health insurance deductible or copays incurred for car accident treatment.
You might also want MedPay if you frequently drive passengers that aren't part of your family. MedPay applies to anyone riding in the car at the time of the accident.
Choosing your MedPay limits
You can choose your MedPay limits. Maximum amounts available vary by state and insurer, but they're typically $10,000 or less.
It's difficult to recommend a "right" amount of MedPay. You should choose a coverage amount based on your own financial situation and health insurance.
For example, if you only want MedPay to cover your health plan's deductible or pay for miscellaneous costs such as X-rays, a few thousand dollars' worth of coverage might be plenty. But if you have low limits on your health insurance or no health coverage at all, you might consider higher MedPay limits.
To give you an idea of how much adding MedPay to your car insurance policy will cost, NerdWallet sampled quotes in three states — California, Ohio and Texas — for 30-year-old drivers adding $5,000 worth of MedPay coverage.
California had the highest cost to add MedPay in our sampling, at $87 per year, or roughly $7 a month. In Ohio, buying MedPay increased rates by only about $3 a month. These are relatively low costs as far as car insurance coverages go. And if your health insurance has low limits or limited coverage, MedPay is probably worth the investment.
NerdWallet's car insurance comparison tool can help you shop around and view multiple quotes.
We tested sample rates for 30-year-old drivers from the largest insurers across 10 ZIP codes in California, Ohio and Texas. We first averaged the three cheapest rates for drivers without MedPay, then averaged rates from the same three companies after adding MedPay.
Our test policies included 100/300/50 liability insurance limits, 100/300 uninsured motorist bodily injury coverage, collision and comprehensive with a $1,000 deductible, and $5,000 MedPay where applicable. We used a 2012 Toyota Camry in all cases. These are sample rates generated through Quadrant Information Services. Your own rates will be different.
Get more smart money moves – straight to your inbox
Sign up and we'll send you Nerdy articles about the money topics that matter most to you along with other ways to help you get more from your money.