Comprehensive Car Insurance: What to Know
Comprehensive car insurance pays for car damage from causes like hail, flooding and fire. Here's what it is and when you need it.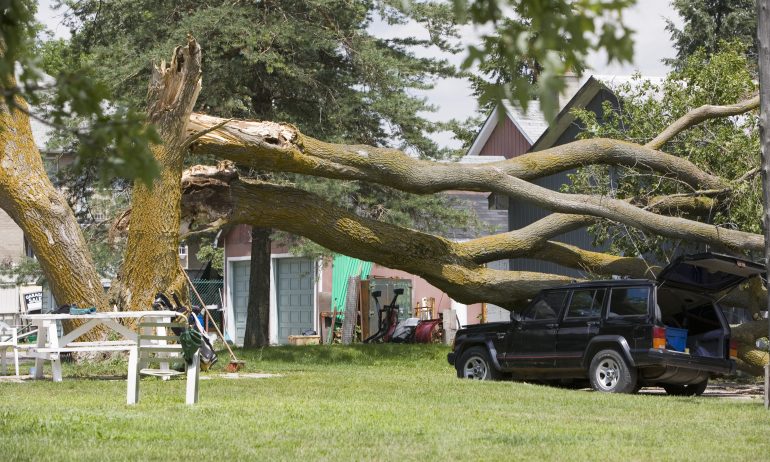 Many or all of the products featured here are from our partners who compensate us. This influences which products we write about and where and how the product appears on a page. However, this does not influence our evaluations. Our opinions are our own. Here is a list of our partners and here's how we make money.
Comprehensive car insurance reimburses you to fix or replace your car after damage from non-traffic-related causes, like fires, vandalism or running into a deer. The coverage also pays to replace your car if it's stolen.

Most lenders require you to have comprehensive coverage if you finance or lease your car.

Comprehensive insurance could be worth it if you'd have a hard time coming up with cash to repair or replace your car on your own if misfortune strikes.
Think of comprehensive car insurance like bad luck coverage for your car. It pays for damage to your vehicle from just about anything except a traffic accident or rollover. That includes an array of random events outside your control, from a chipped windshield or hail dent to explosions or damage from riots.
Comprehensive insurance is optional if you own your vehicle. But if you finance or lease it, your lender will likely require it.
Here's what we'll cover in this article:
Key terms in this article
What is comprehensive insurance?
Comprehensive car insurance is an optional coverage type (unless you lease or finance your car) that pays for damage to your vehicle from events outside of your control. It pays out up to the current market value of your car, minus your deductible.
Comprehensive car insurance is part of what is referred to as "full coverage insurance," with the other two coverage types typically included being:
Liability insurance, which pays for damage and injuries you cause others while driving, and protects you financially if you're sued. Almost every state requires a minimum amount of liability insurance to drive legally.
What does comprehensive car insurance cover?
Comprehensive insurance covers damage to your car caused by a variety of accidents that aren't traffic related. Here's a table to use as a reference guide.
| Comprehensive car insurance pays for damage to your car caused by: | Comprehensive car insurance doesn't pay for: |
| --- | --- |
| Weather events, such as hail, floods or tornadoes. | Damage or injuries you cause to others while driving. |
| Falling objects, such as tree limbs. | Your own injuries after an accident. |
| | Damage to your car from a collision with another driver or object. |
| | Personal belongings inside your car. |
| Car theft and broken windows. | |
| | |
| Vandalism or civil disobedience, such as a riot. | |
See the year's best auto and term life insurance. Thoroughly researched by our Nerds.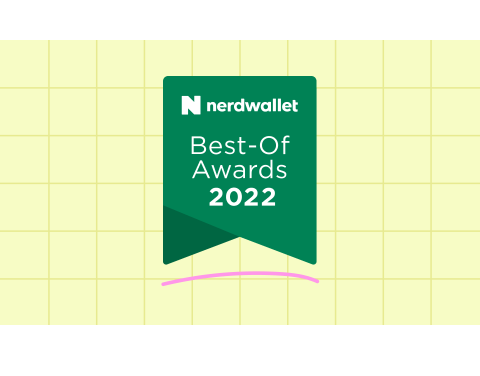 Do you need comprehensive insurance?
Comprehensive coverage becomes less useful the older your car is. That's because it reimburses you for repairs only up to the actual cash value of your car, minus your deductible.
So as long as you aren't financing or leasing your car and you have enough cash to cover unexpected repair or replacement costs, you may want to consider ditching comprehensive insurance if your car isn't worth much. Otherwise, it may be good to hang on to.
The number of extreme weather events in the U.S. is rising along with reports of car thefts. Comprehensive car insurance covers both of these scenarios.
To make the decision easier, use NerdWallet's comprehensive insurance calculator below.
Even if you decide comprehensive insurance is worth it for now, revisit this calculator as your car ages and you get new car insurance quotes.
How comprehensive insurance works
Let's say you wake up one morning to find your car's front end crushed by a rogue tree limb that snapped after a particularly nasty storm. Here's how comprehensive car insurance would work:
You take pictures of the damages and call your insurer. You discover you'll be reimbursed for repairs if you file a claim. Because you also pay for roadside assistance (a fairly inexpensive add-on to your policy), your insurer will even pay to tow your car to a repair shop.

Your comprehensive coverage deductible is $500, so you decide it's worth filing a claim.

Your insurance company sends an insurance adjuster to inspect your car and estimate initial repair costs. The adjuster's estimate is $2,900.

You accept the estimate and allow your insurer to tow your car to the company's preferred repair shop. While you can select your own mechanic, you decide it's worth going with your insurance company's recommended garage because your insurer will guarantee the repairs for as long as you have the car and can pay the garage directly.

Because you also pay for rental reimbursement coverage on your car insurance policy (an add-on that's typically only available after you buy comprehensive and collision insurance), your insurer covers the cost of a rental car while yours sits in the shop.

You're notified that your car is repaired and ready to be picked up. Hooray! But before you can drive your car home, you pay the auto repair shop $500 to cover your deductible.
One thing to note: Your rates may go up at renewal time if you file a comprehensive insurance claim. NerdWallet recommends that drivers shop around and compare car insurance quotes regularly to get a lower rate, especially after a claim is filed.
How much does comprehensive coverage cost?
You can't buy comprehensive coverage on its own. In many cases, comprehensive and collision coverage are sold as a package deal and combined with state-mandated coverage types, like liability insurance. To get a sense of how much it will cost, it's best to look at full coverage insurance when comparing the cost of comprehensive car insurance. When NerdWallet analyzed auto insurance rates, we found that the average national cost for full coverage insurance is $2,148 a year.
Because insurers base their rates on several factors outside of the insurance policy you buy, such as what car you drive, where you live and theft rates in your area, your own price may vary.
Not sure how much you're paying for comprehensive coverage? Check your policy's car insurance declaration page or your online insurance account for an itemized list of how much you're paying for each type of coverage.
The bottom line: Is comprehensive insurance worth it?
Not everyone has a choice about whether to get comprehensive car insurance. If you're leasing or financing your vehicle, it's likely required. But if you can drop the coverage, consider the value of your car plus these pros and cons:
| | |
| --- | --- |
| Covers a variety of unexpected events. | Costs more than minimum required coverage. |
| Could save you a lot of money on repair or replacement costs if your car is newer and has a high value. | Isn't worth the price if your car is older and has little value. |
NerdWallet averaged rates based on public filings obtained by pricing analytics company Quadrant Information Services. We examined rates for 35-year-old men and women for all ZIP codes in any of the 50 states and Washington, D.C. Drivers had good credit and a good driving history. Although it's one of the largest insurers in the country, Liberty Mutual is not included in our rates analysis due to a lack of publicly available information.
In our analysis, "good drivers" had no moving violations on record; a "good driving" discount was included for this profile. Our "good" credit rates are based on credit score approximations and do not account for proprietary scoring criteria used by insurance providers. These are average rates, and your rate will vary based on your personal details, state and insurance provider.
Sample drivers had the following coverage limits: $100,000 bodily injury liability coverage per person. $300,000 bodily injury liability coverage per crash. $50,000 property damage liability coverage per crash. $100,000 uninsured motorist bodily injury coverage per person. $300,000 uninsured motorist bodily injury coverage per crash. Collision coverage with $1,000 deductible. Comprehensive coverage with $1,000 deductible.
In states where required, minimum additional coverages were added.
We used a 2020 Toyota Camry LE and assumed 12,000 annual miles driven.
Get more smart money moves – straight to your inbox
Sign up and we'll send you Nerdy articles about the money topics that matter most to you along with other ways to help you get more from your money.