What's My Car Worth? How to Find Its Resale Value
Your car's value depends on factors like color, mileage and condition. Check online pricing guides and local listings to estimate what your car is worth.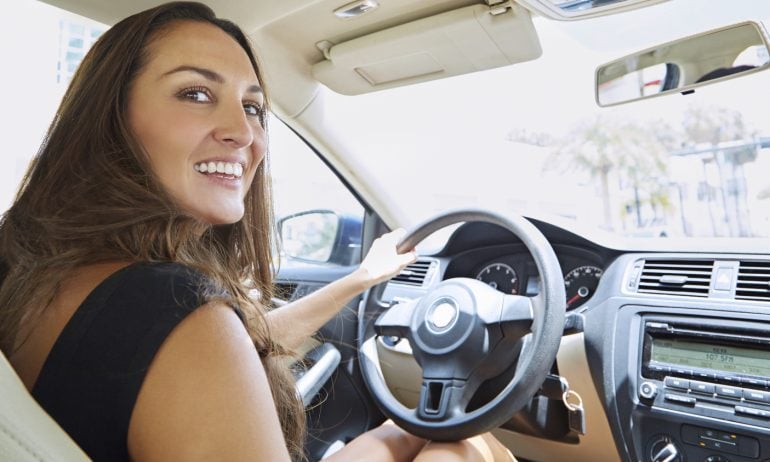 Many or all of the products featured here are from our partners who compensate us. This may influence which products we write about and where and how the product appears on a page. However, this does not influence our evaluations. Our opinions are our own. Here is a list of our partners and here's how we make money.
You've decided to sell your car and you wonder "How much is my car worth?" You can quickly find the private party value of your car on NerdWallet's used car value estimator.
But maybe you want to compare the resale value with the trade-in value of your car. Or you may be thinking about refinancing your auto loan and are worried you might owe more than the car is worth.
Fortunately, there are many other tools to help you estimate your car's value. But first, here's a quick overview of the process.
Car value estimators and pricing guides
Your first — but not last — source of pricing information should be free online pricing guides. Here's a breakdown of the major pricing guides.
Your Car-Buying Cheat Sheet
Get Nerdy quick tips on how to streamline the car-buying process even before you hit the dealership.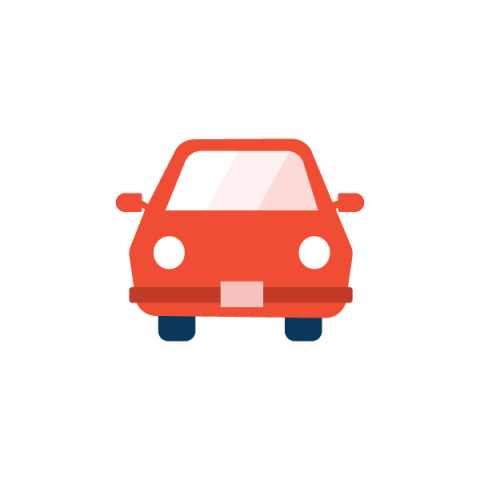 Which is more accurate? NADA vs. KBB vs. Edmunds?
Edmunds pioneered the concept of "true market value" pricing, based on real-world dealership transactions, to show the average price paid for a car in your area. Providing this impartial information helped consumers to negotiate based on real-world data. Originally, it was created to help consumers and offered prices that were considered impartial.
Kelley Blue Book offers an easy-to-use car value calculator that shows trade-in, private party and even certified pre-owned car pricing. Kelley has sometimes been criticized for presenting prices that favor car sellers — low numbers for trade-ins and high prices for dealer sales.
NADA guides, created by the National Automobile Dealer's Association, use data on millions of car transactions to get an approximate value. This pricing estimator is also backed by car sellers although it is considered accurate by experts.
You'll probably notice some variation in pricing among the guides. That's because each uses different data and unique algorithms. However, the car values should be within several hundred dollars of each other.
Information you'll need to estimate your car's value
Pricing guides are just that — guides that help you estimate your car's value. You won't be able to follow any of them to the penny.  Even so, you'll typically need to provide the following information to get the most accurate price:
Year, make and model. Say you have a 2015 Nissan Sentra SL. "Sentra" is the model, and "SL" is the trim level. To find your trim level, look for the chrome letters on the back of the car. You can also find this in your owner's manual or on your vehicle's title.
Color and optional equipment. Some colors, such as silver and white, are more popular and will command a higher price. Optional equipment includes any features that don't come standard with the model. Examples are heated seats, a sunroof or leather upholstery. Sometimes, optional equipment is grouped in a package and given a fancy name, such as the sport or convenience package.
Vehicle condition. Different pricing guides use different ways of describing the condition of the vehicle. For example, Edmunds uses Outstanding, Clean, Average, Rough and Damaged. Whichever words they use, read the description of the condition level carefully and be honest when evaluating what matches your car — people tend to overestimate their car's condition.
Mileage. Every mile you drive reduces your car's value. If you've driven more than the average amount of about 12,000 to 15,000 miles a year, the value of your car is reduced. If you've kept your car in the garage and it has fewer miles than the average, your car is worth more.
Once you've input all of your vehicle information, you may see several different prices.
Trade-in value: This is the lowest amount you could be offered for your car, sometimes called the wholesale price. This tells you about what you should get if you trade in your car at a dealership when you buy a new car.

Private party resale value: This is the price for selling your car to anyone other than a dealer. If you advertised and sold your car yourself, this is about what you should expect to get after negotiations.

Dealer retail value: This is even higher than the trade-in or the private party price. It's about what the asking price would be if your car were being sold by a dealer.

Certified pre-owned value: Some used cars are inspected and sold along with a bumper-to-bumper warranty. These certified pre-owned cars command a higher price as indicated by some pricing guides.
Research prices in your local market
When selling a house, a good real estate agent estimates its value by looking at "comps," or comparable properties. You should follow the same general practice when determining your car's resale value.
Go to the online used car listing site Autotrader and enter your car's information, as if you were searching to buy your own car. When you see the results, find cars that closely match yours. Pay attention not only to the asking prices — what the seller would like to be paid — but also to how many similar cars are for sale.
It's also worth doing searches for cars similar to yours on both Craigslist, which is localized, and eBay Motors, which can reach buyers across the country.
Don't be a victim of depreciation
The downside of car ownership is that you own an asset that loses 20% to 30% of its value by the end of the first year. From years two to six, depreciation ranges from 15% to 18% per year, according to the Black Book pricing guide, which tracks used-car values. Bottom line, in five years, cars lose 60% or more of the sale price.
But not all vehicles depreciate equally. This means that some makes or models hold their value better than others. Tracking the value of your car allows you to keep an eye on depreciation so you can time the sale — or trade-in — to minimize the impact of depreciation. You can also see the effect of other market factors, such as the price of gas, which makes the value of large SUVs or pickup trucks plummet.
Here's a graph that will help you conceptualize the depreciation curve for cars by highlighting the difference among four different vehicles:
Following these recommendations will give you a clearer picture of the market in your area so you can determine a reasonable asking price when you sell your car. But remember, the market is changing constantly due to the weather, holidays and available inventory. The sale price you set will ultimately be a combination of many factors — including a gut feeling about the desirability of your car.
While it's important to estimate your car's value — using the tools we've described here — the real price of your car is what someone else is willing to pay for it.