Does a Trade-In Reduce Sales Tax?
A trade-in will almost always reduce the amount of sales tax you pay on a car.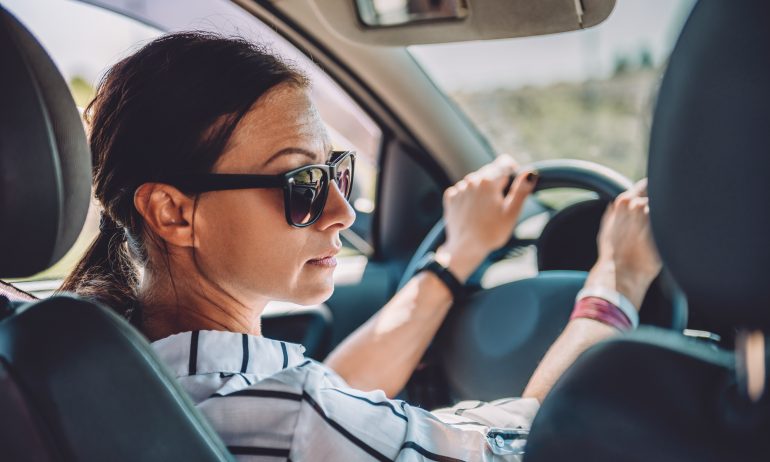 Many or all of the products featured here are from our partners who compensate us. This influences which products we write about and where and how the product appears on a page. However, this does not influence our evaluations. Our opinions are our own. Here is a list of our partners and here's how we make money.
A trade-in will almost certainly reduce the sales tax you pay when you buy another car. That's because your old car's trade-in value is typically used to reduce the amount you owe for the new car before taxes are calculated.
"I would say the tax benefits of trading in are … probably one of the most valuable and least well-understood or appreciated aspects of vehicle buying by consumers, at least in the realm of taxes," says Matt Dundas, director of finance for Carvana.
An exception to this would be if you live in Alaska, Delaware, Montana, New Hampshire or Oregon — five states that don't charge sales taxes on cars.
How does a trade-in reduce sales tax?
Let's say there's a 7% sales tax in your state and you want to buy a $45,000 car at a dealership. You also want to trade in your old car. If the dealer offers you $25,000 for it, you now owe the dealer the $20,000 balance for the new car.
That means you'll be taxed only on $20,000, instead of being taxed on $45,000. That's a sizable difference: A 7% sales tax on $20,000 is $1,400, while a 7% sales tax on $45,000 is $3,150.
Meanwhile, if you sell your car on your own elsewhere, you'll essentially walk into the dealership as a cash buyer — and be liable for sales taxes on the whole amount.
Bear in mind that while most states credit your trade-in for sales taxes owed, there are exceptions. Some states do not offer any tax credit for trade-ins or limit how much a trade-in can reduce your sales taxes. Information on any trade-in restrictions in your state should be available on the state comptroller's website.

Find your next new or used car with ease
Compare prices, models, and more from over 1,000,000 cars nationwide. Shop and compare before visiting the dealer, and get a trade-in offer for your current car in minutes
But I think I can get more for my car
Before you decide whether to do a trade-in, get a good estimate of what your car's trade-in value will be.
Your first step is to get a trade-in offer in writing from the dealer handling your new car purchase. The car dealer will likely offer you a lower sum for your trade-in than the amount they'll try to sell it for, leaving room to recondition the car and make a profit.
Compare that with what you might get from a private buyer or another dealership.
Selling privately may get you retail value for your car, but it's also more work. You can check online marketplaces for used cars, like AutoTrader or Cars.com, to see how much individual sellers are asking for cars similar to yours. Your car's maintenance records and a vehicle history report may be powerful tools to attract individual buyers.
Another dealership might pay you less than retail but more than your trade-in offer. The easiest way to compare is to get offers online from buyers such as Carvana, CarMax or Vroom, as well as from dealers in your area.
Because you see cars like your own advertised for more, you may feel lowballed on your trade-in if offered, say, $25,000. After factoring in taxes, though, the numbers might look different.
The taxes on that $45,000 car are $1,750 higher if you don't accept the trade-in offer. So if you decide to sell your car instead of trading it in, you'll need to get at least $26,750 for it to cover the additional sales taxes.
At the end of the day, your best bet is figuring out which scenario leaves you with more money in your pocket.
When it comes to doing a trade-in with a car dealership, says Dundas, "As long as you've done the homework, and you're fully realizing the value of that vehicle, I don't think there's any downside at all."