How and Why to Get a Preapproved Car Loan
Car loan preapproval puts you in a stronger negotiating position and helps you get the best interest rate possible.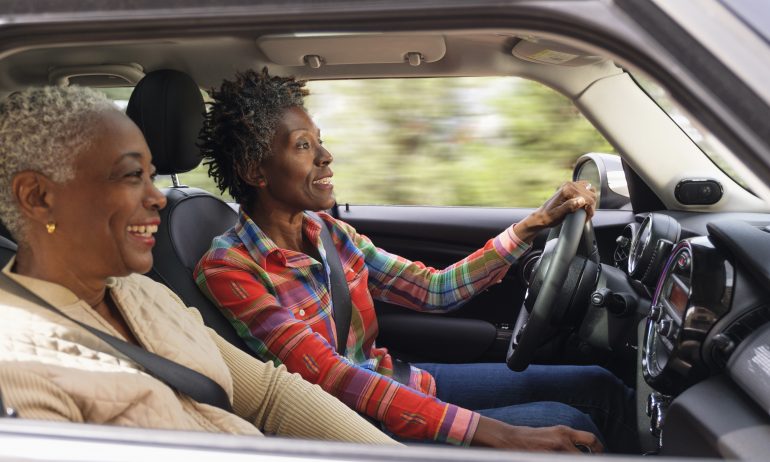 Many or all of the products featured here are from our partners who compensate us. This influences which products we write about and where and how the product appears on a page. However, this does not influence our evaluations. Our opinions are our own. Here is a list of our partners and here's how we make money.
A preapproved car loan can help you prepare before you start car shopping with answers to these and other questions you might have.
How much can I afford to spend on a car? Preapproved car loans show you a rate, payment estimates and a maximum loan amount ahead of time, so you can set a budget before car shopping.
How can I get the best auto loan possible? Auto loan preapproval enables you to head to a dealership knowing how much you can borrow and at what rate. It's an incentive for a dealer to beat or match the rate and terms.
Will I be approved for an auto loan? If you have any doubts about being approved for a car loan, preapproval can help you identify and address any obstacles ahead of time.
Many auto lenders — especially banks and credit unions — offer preapproved auto loans. It usually doesn't take long to apply for preapproval before you head to the dealership. Here's why you should get preapproved and how to get started.
Why you should get preapproved for an auto loan
Preapproval helps you set a realistic budget
Getting preapproved lets you know how much you can borrow and at what interest rate, so you can set a realistic budget for your car purchase. That provides greater peace of mind when you select a car and commit to the expense. When you get an auto loan preapproval, you aren't committed to spending the full preapproved loan amount.
Also, when you know the amount you're preapproved for, that doesn't mean you can afford to buy any car with a listing price up to that number. You'll need to factor in taxes and fees, which can be estimated by adding 10%. Any down payment and trade-in amounts will help offset the price.
With all of this information, use an auto loan calculator to estimate your monthly payment. If the payment you calculate doesn't fit into your budget, you might need to look for a less expensive car. And don't forget, your total car expenses — including insurance, gas and maintenance — will be more than just your loan payment.
When lenders finance a car, many have requirements for vehicle age, mileage and loan-to-value ratio (LTV). Even if a car's price is less than your preapproved loan, make sure it fits other lender requiremens.
Car loan preapproval can save you money at the dealership
Avoid dealer financing markups. Dealer financing is convenient, but if you haven't shopped around, a dealership finance manager might take advantage of that by marking up your interest rate.
Dealers have a number of lenders they work with at predetermined interest rates for borrowers with different credit scores. Lenders often have a pre-arranged agreement with dealers that they can add to your rate — as much as 1 or 2 percentage points. That can add up to hundreds of dollars in interest over the life of your loan. Having an auto loan preapproval can help you judge whether the dealer is offering you a fair rate and whether you could qualify for a lower rate elsewhere.
Even if you bring preapproved auto loan offers to the dealership, you'll still want to fill out a credit application at the dealership to see if it can beat your preapproved rate. Often, dealers have access to financing through "captive lenders" — the auto financing arm for car manufacturers — which can offer lower rates than other lenders.
Strengthen your negotiating position. With a preapproved car loan, you're transformed into a "cash buyer" at the car lot, putting you in a stronger negotiating position. When you bring a maximum monthly car payment to the table, you can avoid a common car dealer practice of focusing only on the desired payment amount and extending a loan term to get there (which costs you more in total interest).
Instead, you can tell the dealer you want to focus on the vehicle's out-the-door price. And if you have a car to trade, knowing the value of your trade-in will put you in a stronger position at the dealership, too.
Deflect dealer upsells. As you're closing the deal and signing papers in a dealer's finance and insurance office, you can use your car loan preapproval to deflect add-ons and extended warranty offers that you don't want.
Just say: "I'm preapproved for this amount, and I'm not going to go over it."
Auto loan preapproval vs. pre-qualification
The terms "auto loan preapproval" and "pre-qualification" are often used interchangeably, but they aren't the same.
Pre-qualification is less of a commitment from a lender. Lenders use a soft credit inquiry to provide rate estimates you might qualify for, but your final rate could be higher. Auto loan preapproval is a step up from pre-qualification. Lenders use a hard credit inquiry, which can slightly lower your credit score, but the preapproved loan rate and offer is less likely to change. Because of the impact to your credit score, it's best to not seek preapproval until you're serious about buying a car.
Auto loan preapproval vs. pre-qualification

Preapproval means a lender has reviewed your credit report (not just the score) and other information to determine a loan amount and rate you're likely to receive.

You'll likely get the offered rate (your car must also meet the lender's criteria).

Makes you a "cash buyer" at the dealership.

Pre-qualification means you're likely to receive a loan at a given rate (or within a wide range) based on limited personal and financial information. It's not an offer to fund you.

Pre-qualification quick facts:

Estimated rate may change based on full credit check.

Often has a wide range of interest rates you could qualify for but doesn't guarantee any.
How to get a preapproved car loan
Where to get preapproved for a car loan
Most banks and credit unions offer auto loan preapproval, and you can typically apply online, over the phone or in person. If you already have a relationship with a bank or credit union, it's a good idea to apply there first.
Aim to get preapproval from two or three lenders so you can pick the best interest rate, but submit all of your preapproval applications within a 14-day timeframe. If multiple lenders make a hard credit inquiry within a short time, it will count as one inquiry and have less impact on your credit score. It's also a good idea to check your credit reports afterward to ensure there aren't any errors.
What you need to get preapproved for a car loan
Applying for preapproval can be similar to filling out an application for a car loan, and some financial institutions may require more information than others. Here's what you (and any co-applicants) should have ready when you apply:
Personal information, such as your name, date of birth, contact information and Social Security number.

Housing details, such as your address, how long you've lived there, whether you rent or own, and your monthly housing payment.

Income and employment information, such as your gross annual income, employment status and employer's name, if applicable.

Loan details, such as your how much and how long you want to finance.

Trade-in information, if applicable, such as the title and registration of your vehicle.
Get more smart money moves – straight to your inbox
Sign up and we'll send you Nerdy articles about the money topics that matter most to you along with other ways to help you get more from your money.