Are Certified Pre-Owned Cars Worth It?
Certified pre-owned cars give you the option to purchase a used car with the peace of mind that comes with a new car.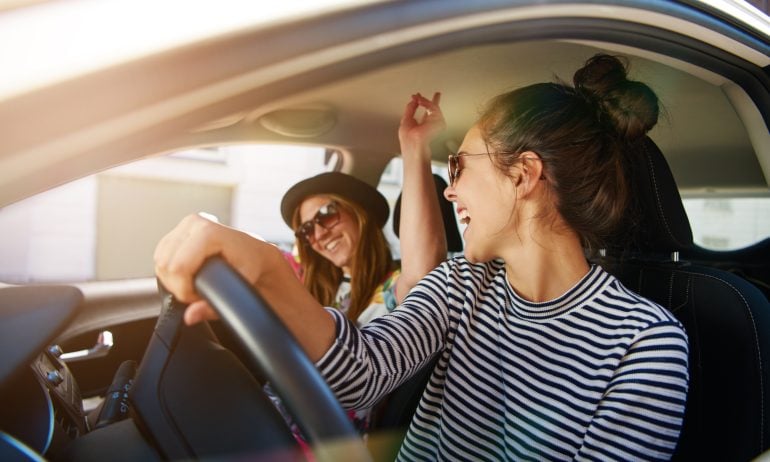 Many or all of the products featured here are from our partners who compensate us. This influences which products we write about and where and how the product appears on a page. However, this does not influence our evaluations. Our opinions are our own. Here is a list of our partners and here's how we make money.
Certified pre-owned cars (CPO cars) are used cars that are sold by franchised new-car dealers. CPO cars are the cream of the used-car crop because they have typically been inspected by factory-trained mechanics and are sold with a warranty. The inspection removes a big hurdle in buying a used car — figuring out if the car is in good mechanical condition — and the warranty provides assurance that you won't break the bank with unexpected car repairs.
In a typical market, certified pre-owned cars can offer you the peace of mind you'd get from a new car with the savings of a used car. But in the current market — where new cars are often in scarce supply due to the semiconductor chip shortage — it's not unexpected to find CPO cars that are the same price or cost more than their new counterparts. Here's what to consider before buying one.
What is a certified pre-owned car?
CPO cars come from several sources. When a dealer buys a car at auction or takes in a car as a trade, or when a leased vehicle is returned, the dealer considers the car a CPO candidate. The dealer will look at the age of the vehicle, its mechanical condition, its history and the number of miles it's been driven. If the car measures up, it's given a thorough inspection, reconditioned and put up for sale in the manufacturer's CPO program.
Again, CPO cars are sold by franchised new-car dealers, which means that Ford dealers sell CPO Fords and Toyota dealers sell CPO Toyotas, for example. Nearly all carmakers have a CPO program, but what they include varies. Here's what you'll find:
Age and mileage limits. Most carmakers' CPO programs typically sell cars that are no more than 6 years old and have been driven less than 85,000 miles. However, due to the turbulent market, some programs have expanded their CPO criteria to include older vehicles with more miles. For example, Ford's Blue Advantage lower-tier CPO program, called Blue Certified, offers cars that are up to 10 years old with less than 150,000 miles.

Length of the warranty. Many CPO programs offer the remainder of the factory warranty plus an additional one year or 12,000 miles of what they call a "comprehensive" warranty. This is similar to a bumper-to-bumper warranty that covers everything but "wear" items like tires and windshield wipers. Some programs offer an additional year but unlimited miles. Many programs also increase the length of the powertrain warranty, which covers all the main parts of the car that keep it moving: engine, transmission and powertrain. The longer the warranty, the more value you get. Look for warranties that have no deductible and are transferable to the next owner after you, in case you want to sell it later on.

Number of inspection points. Most carmakers brag about performing at least 100 points of inspection by factory-trained technicians, mechanics trained by a specific automaker who specialize in that make of car. But don't be too impressed by high inspection-point numbers: It isn't so much how many things are inspected but how thorough the inspection is. The most important things to have checked are engine, transmission, suspension, tire tread depth and brake pad wear.

Vehicle history report. CPO programs often include a free vehicle history report with their cars, which you can use to verify inspection details.

Discounted financing. Many programs will offer low-interest financing terms on select models.

Bonus goodies. The best CPO programs include free maintenance, roadside assistance, loaner cars and trip interruption protection.
Are certified pre-owned cars worth it?
CPO cars can offer convenience and peace of mind because they are inspected and come with warranties, unlike noncertified used cars. But the trade-off is that you'll pay hundreds or thousands more than you would for a regular used car, although you'll avoid the severe new-car depreciation hit.
To decide whether a CPO car is right for you, consider the following:
Are you a used-car shopper who hates having to inspect the car and take it to a mechanic?

Do you prefer used cars but want the security of an extended warranty?

Are you OK without the latest vehicle styling and technology?

Is it acceptable if a car has some wear and tear, such as dings and scratches to the exterior?
If you answered yes to most of these questions, a CPO car might be a fit for you.
How to buy a certified pre-owned car
Buying a CPO car is much like buying a new car but with a few unique distinctions. To get the best deal on a CPO car, follow the usual advice for buying a car, and take these additional steps.
Understand the warranty: Not all CPO programs are created equal. Ask questions about the length of the warranty and what it covers, such as whether the warranty coverage period begins from the date you buy the car or from the date it was sold to its original buyer.
If you are shopping the old-fashioned way, by walking around the dealership lot, CPO inventory is usually kept in a separate, well-marked area. Before test-driving a car, and especially before negotiating, verify with the salesperson that the car is indeed in the manufacturer's CPO program.
Look for the CPO program's logo on a sticker on the car's window. Dealers like to slap the word "certified" on a used car because it makes shoppers think it has extra value, but that doesn't necessarily mean it's a true manufacturer-backed CPO car. Third-party certifications can include warranties that may not be as comprehensive as manufacturer-backed ones and may have limited options, such as where you can take your car in for service.
Test drive and visually inspect the car: Keep in mind that CPO cars are still used cars and may have some wear and tear. Your inspection should focus on dings, dents, scratches and interior wear. Two CPO cars could be priced the same, but one might be in better condition than the other. The upshot: You don't have to take the car to a mechanic for inspection; that's already been done for you.
Ask to see the inspection report: This isn't mandatory, but if you have any doubts about the car's condition, ask to see the mechanic's inspection report. The report will show which features have been inspected and, in some cases, record what condition those features are in. For example, most CPO reports will show how much thickness remains on the brake pads and tire tread. It will also indicate which, if any, parts were replaced to bring the car up to snuff. You can also ask to see the vehicle history report and make sure it's up to date.
Consult the experts: All the major pricing guides — Edmunds, Kelley Blue Book and the National Automobile Dealers Association — have data for CPO cars. To check the price of comparable CPOs, look up the car and make sure the category "certified" is marked.
Negotiate your best deal: Prices aren't set in stone. Create leverage in your negotiation by referring to the pricing guides (if the dealer's price is above market) or perhaps a competitor's car that is priced lower. Even if the dealer rejects your offer, you can take comfort in knowing that you got the best price possible.
You can also ask to drop the CPO designation, which would effectively nix the manufacturer-backed warranty. The dealer may not agree, but if they do, the price should drop to reflect that. However, dealers have to spend money to get a vehicle certified, so don't expect a huge decrease.
Be ready for upsells: When you sign the sale contract, expect a spirited sales pitch from the finance and insurance manager. The standard offer is to increase the warranty even more than what is included in the CPO program. You may accept it if you intend to keep the car for a long time and fear expensive repairs, but know there is plenty of room for negotiation. These warranties are high-profit items for the dealer and are often marked up steeply. You'll also be offered a host of products and services, such as paint and fabric protection and anti-theft devices.
Get more smart money moves – straight to your inbox
Sign up and we'll send you Nerdy articles about the money topics that matter most to you along with other ways to help you get more from your money.