What Is a Certified Pre-Owned Car and Should I Buy One?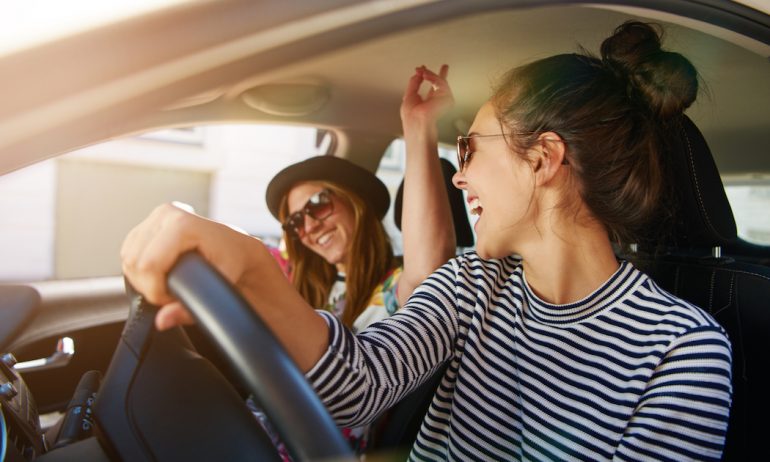 Many or all of the products featured here are from our partners who compensate us. This may influence which products we write about and where and how the product appears on a page. However, this does not influence our evaluations. Our opinions are our own. Here is a list of our partners and here's how we make money.
Buying a used car has always been a good way to save money, but let's face it, it was kind of a chore. First you had to review maintenance records, then pay a mechanic to inspect the car, and later you might have to shell out cash for unexpected repairs.
Used-car shopping has gotten a lot easier in recent years. For one thing, cars now are more reliable than they used to be. For another, you can now pull a vehicle history report, though they sometimes aren't perfect. And there's an increasingly popular category for budget-minded shoppers: certified pre-owned cars.
Buying a CPO car saves you money since you avoid the severe new-car depreciation hit, and it's an easier shopping experience because the car has already been inspected by a mechanic and you can see a full report on its condition. If the car breaks down, it's covered under an included factory warranty.
Buying a CPO car means you are getting the peace of mind of a new car with the savings of a used car. CPO programs have grown steadily in popularity over the past decade to the point where one in five used cars sold at a franchised dealership is through a CPO program, according to Edmunds.com. Nearly all the carmakers have such a program, but it's important to know what the different programs include.
CPO cars come from several sources. When a dealer buys a car at auction or takes in a car as a trade-in, or when a leased vehicle is returned, the dealer considers the car a CPO candidate. The dealer will look at the age of the vehicle, its mechanical condition, its history and the number of miles it's been driven. If the car measures up, it's given a thorough inspection, reconditioned and put up for sale in the manufacturer's CPO program.
Key components of a CPO program
Age and mileage limits. Most carmakers' CPO programs sell cars that are no more than 6 years old and have been driven fewer than 75,000 miles. The maximum age and mileage vary from one program to the next.
The length of the warranty, in years and miles. Many CPO programs offer the remainder of the factory warranty plus an additional one year or 12,000 miles of what they call a "comprehensive" warranty. This is similar to a bumper-to-bumper warranty that covers everything but "wear" items such as tires and windshield wipers. Some programs offer an additional year but unlimited miles. Many programs also increase the length of the powertrain warranty, which covers all the main parts of the car that keep it moving: engine, transmission and powertrain. The longer the warranty, the more value you get. Also, look for warranties that have no deductible and are transferable to the next owner, because this will be a selling point.
The number of points in the inspection. Most carmakers brag about performing at least 100 points of inspection by "factory-trained" technicians. This official-sounding phrase means that Toyota cars are inspected by technicians (mechanics) trained by Toyota and specializing in that automaker's cars. But don't be too impressed by high inspection point numbers — it isn't so much how many things are inspected but how thorough the inspection is. The most important things to have checked are engine, transmission and suspension performance, tire tread depth and brake pad wear.
Other included goodies. The best CPO programs include free maintenance, roadside assistance, loaner cars and trip interruption protection.
Who should consider a CPO car?
Because these cars are the cream of the crop and come with a warranty, they offer convenience and value for the car shopper. But these benefits come with a cost. CPO cars are at least $1,000 more than equivalent non-CPO cars, and luxury brands can be $1,500 to $2,000 more. The major pricing guides, such as Edmunds, Kelley Blue Book and the National Automobile Dealers Association, all have special pricing just for CPO cars. Compare that with the normal dealer retail price to see how much more you are paying for a CPO car.
Here are a few questions to ask yourself to decide whether a CPO car is a good bet for you:
Does it make sense to you to save the 20% to 30% depreciation paid for a new car?

Are you a used-car shopper but hate having to inspect the car and take it to a mechanic?

Do you prefer used cars but want the security of an extended warranty?

Are you OK with not having the latest vehicle styling and technology?

Will it annoy you if the car has some wear and tear and possible dings and scratches to the exterior?
Dealers like to slap the word "certified' on a used car because it makes shoppers think it has extra value. But make sure you know what the certification means. To be a true CPO car, it should be backed by the manufacturer. That means that a CPO Ford must be sold by a Ford dealer, a CPO Toyota sold by a Toyota dealer. Look for the CPO program's logo on a sticker in the car's window.
Finally, if you are shopping on an independent used-car lot and see a sticker saying a car is certified, be on guard. For example, if it says that mechanical problems will be fixed for 30 days, ask who will do the repairs. If it's just Joe's Garage down the street, you might want to reconsider.
Get more smart money moves – straight to your inbox
Sign up and we'll send you Nerdy articles about the money topics that matter most to you along with other ways to help you get more from your money.