Buy a Leased Car in 5 Steps
You like your leased car and decide you want to buy it. Here's how to buy a leased car in 5 easy steps.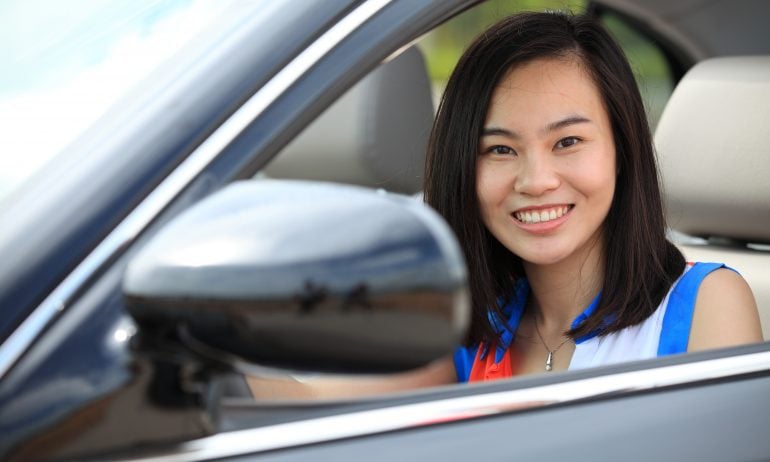 Many or all of the products featured here are from our partners who compensate us. This may influence which products we write about and where and how the product appears on a page. However, this does not influence our evaluations. Our opinions are our own. Here is a list of
our partners
and
here's how we make money
.
Assuming that you've already weighed the pros and cons of buying your leased car, here are the five steps needed to make it your own.
Locate your lease contract and find the "residual value" of your car. This is what your car is predicted to be worth — but at the end of the lease, which might still be a few months away.
While you have the contract handy, check to see if there is an "acquisition fee" — a silly fee for allowing you to buy the car — and how much it is. Add the acquisition fee to the residual value to estimate the total cost of buying your leased car. However, keep in mind that you will probably — depending on where you live — also have to pay sales tax on the residual value of your car.
If you haven't done so yet, look up the current retail value of your leased car on one of the pricing guides such as Edmunds.com, Kelley Blue Book or NADA. This will tell you whether the residual value is close to the current market value of your car.
Call your leasing company
Instead of going to the dealership where you leased your car, deal directly with the leasing company. Find its phone number in your contract. Call the company and say you're thinking about buying your leased car and want to know how much it will cost. In most cases, the company will just repeat the information you already have — the residual amount plus acquisition fee.
In some cases, it might ask you how many miles are on the car. If so, tell the company you don't know but could get back to it if it's necessary. The reason for doing this is that some lease companies will offer a lower buyout amount to entice you to buy the car. If you sense that there is wiggle room, act indecisive. The company may contact you with a better price as the lease end date approaches.
Once you know what the car will cost you, unless you can pay cash it's time to set up a new loan. Using a car loan calculator, you can estimate your new monthly payments.
Since you are buying a used car, you should finance it for no longer than 36 months. You don't want to still be making payments on a car that is past its prime. Keep the loan shorter and you'll have a shot at enjoying a few payment-free years, with wiggle room to cover repairs that crop up.
There's some chance that your monthly payments could be a little more than when you are leasing. Don't let this confuse you. In the end, you'll own a car you can keep for many more years without a car payment. And if you have money saved, consider making a down payment to reduce the balance you will owe -- and the amount of interest you'll pay.
There are several independent lenders that specialize in lease buyouts. If you get a better rate from a different source, give the leasing company the chance to beat it. Tell it you got a lower rate from another lender and see if the company sweetens its offer.
If you have outstanding credit, you might also consider an unsecured personal loan. That would put the title to the car in your name, with no lien. If you're buying out your lease with the intent of selling the car yourself, a title in hand will make any sale quicker and easier.
Review and sign your contract
Before you sign anything, review the loan contract carefully. Make sure that all the numbers are what you agreed on and that no extra items — such as an extended warranty or maintenance plan — have been inserted. If anything has been changed or added, speak with the loan officer and consider finding a more transparent lender.
Double-check the numbers in the contract by using the car loan calculator. If it all looks good, sign the documents and make any payment that is owed. Most  lenders will help you with the necessary paperwork.
Now it's time to deal with your car insurance. First, you'll need to notify your insurance company of your new lender.
Second, evaluate your insurance needs. Leasing companies typically require high levels of liability coverage; you may not need as much, especially if you are a renter with few assets at risk.
Lastly, lease companies may require a low deductible of $500 or $1,000. A higher deductible may save you money on premiums — if you've got the money saved to handle your part of any accident claim.