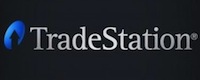 TradeStation is a top-notch choice for serious investors — as in actively engaged stock, options and futures traders seeking a truly professional-level trading experience. At one time, TradeStation catered solely to professional investors (brokers, hedge fund and institutional money managers). Now, regular investors have access to the firm's high-octane trading platform, sophisticated analytical tools, reams of research and a deep archive of historical data.
The broker's $5,000 minimum balance requirement for a regular brokerage account ($30,000 for a pattern day trading account) and complex trading platform may be a turnoff for all but the most tech-savvy and committed active investors. But those willing to put in the time to learn the ropes — especially investors who qualify for TradeStation's volume commission discounts — can look forward to a top-tier trading environment.
TradeStation

Dayana Yochim
January 29, 2016
---
quick facts
Commissions: $5 flat fee; $0.006-$0.01 per share based on trading activity
Account minimum: $5,000
New accounts save 20% on commissions
TradeStation is best for:
Advanced traders
Stock, options and futures traders
Active stock traders
Current promotion
Open an account and save 20% on commissions, up to $1,500.
TradeStation at a glance
Overall



Stock trading costs
Flat-fee pricing: $5 per trade

Per-share pricing: $0.006-$0.01 per share ($1 minimum per trade) based on trading volume

Unbundled pricing: $0.002-$0.01 per share ($0.50-$1 minimum) based on trading volume
Options trades
Flat-fee pricing: $5 base + $0.50 per contract

Per-contract pricing: $1 per option contract (one contract minimum)
Account minimum
• $5,000 for non-day-trading account
• $5,000 for individual retirement accounts (IRAs)
Account fees (annual, transfer, closing, inactivity)
• $35 IRA annual account fee; $50 IRA account termination fee
• $125 outgoing account transfer fee
Trading platform
Extensive desktop platform; similar capabilities available on web trading platform.
Mobile app
Offers core features of desktop platform.
Mutual funds
No no-transaction-fee mutual funds; fund commissions are $14.95.
Commission-free ETFs
None
Research and data
Mostly free lineup of comprehensive research and tools
Tradable securities
• Stocks
• Bonds
• Mutual funds
• Exchange-traded funds (ETFs)
• Options
• Futures
Customer support/branches
Client services available Monday-Friday 8 a.m.-8 p.m. Eastern; technical support Sunday 3:30 p.m.-Friday 8 p.m. Eastern; live chat and email support.
Promotion
Open an account and save 20% on commissions.
Where TradeStation shines
Trading tools: TradeStation is best known for its impressive desktop platform. It offers direct-market access, automatic trade execution, and tools for customers to design, test, monitor and automate their custom trading strategies for stocks, options and futures. (It stopped offering forex last year.) Investors can test-drive new strategies in real time before putting actual money on the line with the TradeStation Simulator, which is recommended because the company's software is complex. Tech-savvy customers can design their own trade-strategy customizations using the firm's programming language (called EasyLanguage), and even sell them to fellow TradeStation users through the TradeStation Trading App Store. Options investors will appreciate free access to the OptionStation Pro platform.

Research: For access to advanced, comprehensive research, TradeStation earns high marks. More than 150 indicators are included with the TradeStation platform (and many more can be downloaded or created). Investors can back-test strategies using historical market data that includes more than 90 years of daily data and decades of intraday data.
Education and community: Educational resources at TradeStation are plentiful, with free video tutorials, articles and e-books available at TradeStation University and daily pre-market briefings and trader interviews at TradeStation Labs. For a helping hand or a second opinion, there's the TradeStation Trader Wiki (for tips and how-tos from other TradeStation software users) and discussion forums where customers can mingle with a community of similarly committed investors and bat around trading strategies and investment ideas.
Where TradeStation falls short
ETFs and mutual funds: Even though TradeStation has a wide selection of ETFs, it does not offer any commission-free ETFs nor does it provide any in-depth research on ETFs. Same with the company's mutual fund offerings: It offers a lot of funds (nearly 4,900), but none of them are no-transaction-fee funds, and fund research is also thin. However, the $14.95 mutual fund commission is in line with other mainstream brokers.
Platform fees: A previous version of this review pointed out how TradeStation's $99.95 monthly base platform fee dragged down the broker's score in our overall rankings. But in March 2017 when TradeStation lowered its trading commissions it also eliminated the monthly service fees for its desktop, mobile and web-trading apps for non-professional subscribers on the per-trade pricing plan. At the same time it tossed in free access to its RadarScreen tool (for real-time market monitoring) as well as real-time market data from the NASDAQ, AMEX, NYSE and OPRA exchanges, all of which previously required a monthly subscription. Still, access to many of TradeStation's features still require an additional financial outlay or subscription for those who do not meet certain account or trading minimums.
Potential commission confusion: TradeStation offers three pricing plans. The downside is that once you choose a pricing plan, you are allowed to switch to another one just once.
The $5 flat-fee commission schedule for stocks and $5 base rate plus $0.50 per contract for options is reasonable for average traders.
The company's per-share/per-contract commission plan is more attractive to active traders. Stock/ETF investors pay $0.01 per share (with a minimum $1 per trade) on the first 500 shares and $0.006 per share after that. Options traders pay $1 per option contract (no base or ticket charge) with a minimum one contract market or limit order.
Then there's the unbundled pricing plan where the base rate is based on the previous month's trading activity:
| Commission per share | Number of shares executed per month | Minimum commission per trade |
| --- | --- | --- |
| $0.01 | Up to 100,000 | $1.00 |
| $0.007 | 100,000 to 1 million | $0.70 |
| $0.005 | 1 million to 3 million | $0.50 |
| $0.003 | 3 million to 5 million | $0.50 |
| $0.002 | 5 million-plus | $0.50 |
The bottom line
With its three-plus decades of serving brokers, hedge funds and institutional investors — clients who are sticklers for accuracy, fast trade execution and the ability to customize charting tools to the nth degree — TradeStation has become the gold standard among hardcore traders. Serious investors will appreciate having the same serious trading firepower at their fingertips as the pros.
Less-intense traders can find high-quality trading services with a learning curve that's not as steep at brokers such as TD Ameritrade's thinkorswim, OptionsHouse and Interactive Brokers.
Dayana Yochim is a staff writer at NerdWallet, a personal finance website. Email: dyochim@nerdwallet.com. Twitter: @dayanayochim.
Updated Feb. 28, 2017.