Shelter Auto Insurance Review 2023
Many or all of the products featured here are from our partners who compensate us. This influences which products we write about and where and how the product appears on a page. However, this does not influence our evaluations. Our opinions are our own. Here is a list of our partners and here's how we make money.
Our Take
The bottom line:
Shelter sells a range of insurance products and offers many discounts, but products aren't available in all states.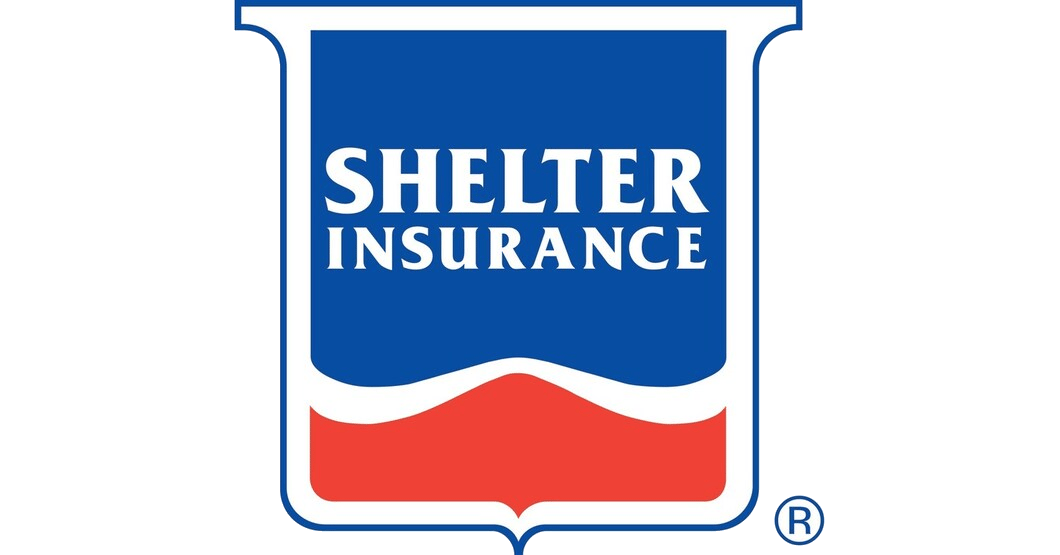 Pros & Cons
Pros
Far fewer complaints than similarly sized companies.

Many discounts available.

User-friendly website and mobile app that allow online claims and bill payments.
Cons
Not offered in every state.

Some discounts may not be available, depending on where you live.
Full Review
Shelter earned 4.5 stars out of 5 for overall performance. NerdWallet's ratings are determined by our editorial team. The scoring formula takes into account consumer experience, complaint data from the National Association of Insurance Commissioners and financial strength ratings.
Shelter Insurance is a Missouri-based insurance company that offers auto, home and life insurance policies as well as other types of coverage in Arkansas, Colorado, Illinois, Indiana, Iowa, Kansas, Kentucky, Louisiana, Mississippi, Missouri, Nebraska, Nevada, Ohio, Oklahoma and Tennessee.
Why you can trust NerdWallet:
Our writers and editors follow
strict editorial guidelines
to ensure fairness and accuracy in our coverage so you can choose the insurance policy that works best for you. These carrier ratings are specific to auto insurance — a company's rating for other products may be different on our site. See our criteria for
evaluating auto insurance companies
.
How we review auto insurance companies
Shelter auto insurance coverage
When you're shopping for car insurance coverage, it's important to understand what car insurance coverage you want and what you're required to buy. For instance, most states require a minimum amount of car insurance to drive a vehicle. Alternatively, if you want extra protection, you may be interested in full coverage insurance. Read about the most common types of car insurance coverage to see how they work.
Shelter includes certain perks for free if you buy an auto insurance policy, including new car replacement coverage if you own a new vehicle. This coverage pays out if you total a new car you bought within the past year that has less than 15,000 miles on it; Shelter will pay for a new car of the same year, make and model. 
Shelter also offers the following coverage for an additional fee:
Disability income coverage. If you're in a car crash and can't return to work because of your injuries, Shelter will provide a weekly stipend for up to one year. This coverage may not be available in all states.

Accidental death coverage pays out if you or your spouse dies in a car crash. This coverage can be extended to additional family members.

Gap insurance. Shelter will cover the cost difference if your collision coverage doesn't cover the full amount you owe on your vehicle after it's totaled.
Depending on where you live, you may be able to save money on your Shelter car insurance by:
Not having any accidents or traffic violations for at least three years (safe driver).

Getting good grades if you're unmarried, have a driver's licensce and under age 25.

Paying your premium in full every six or 12 months.

Insuring more than one vehicle with Shelter.

Having a Shelter home or farmowners insurance policy and being at least 48 years old.

Buying both a life insurance policy and a property policy along with your auto insurance.

Owning a car with factory-installed air bags or automatic seat belts.

Passing an accident-prevention course.

Being an active military member based in Louisiana.

Having every driver in your household younger than 21 complete an approved driver's education class.

Owning a car with an anti-theft device such as an alarm or steering wheel lock (available in Kentucky and Illinois only).

Owning at least two vehicles, motorcycles or motor homes insured with Shelter (Nevada only).

Having your car's vehicle identification number etched into every window (Louisiana only).
Shelter ho
meowners insurance
Shelter's home insurance policy offers the typical coverage to protect your home and property, as well as additional coverage such as:
Debris removal. Shelter will cover the cost to remove debris after a covered claim.

Necessary repairs after a loss. This coverage will repay you for repairs to protect your home from additional damage after an event, such as patching a hole to prevent rain or animals from entering your home.

Fire department charge reimbursement. Shelter will reimburse up to $500 of fire department charges if they're called to protect your home.

Trees, shrubs, plants and lawns coverage. This coverage will reimburse you for damage to greenery on your property after a qualifying claim.

Credit card fraud and check forgery coverage. Shelter will pay up to $1,000 if an unauthorized person uses your credit card or forges a check in your name.
You may also want to add the following types of coverage for an additional cost.
Earthquake coverage. This coverage will pay out if your home or belongings are damaged in an earthquake.

Water back-up coverage. Shelter will cover damage caused by a backed-up sewer line or sump pump failure.

Identity theft coverage. If your identity is stolen, this coverage pays for associated costs such as lost wages and legal fees.

Personal injury coverage. Shelter will pay out if someone sues you for slander or libel.

Increased computer coverage. This coverage gives you higher limits for damage to your personal computer.

Inflation protection. With this coverage, Shelter will automatically raise your limits to keep pace with inflation.
You may be able to save on your home insurance by:
Buying more than one insurance product from Shelter (bundling).

Owning a home with smoke alarms, security alarms and deadbolt locks.

Not filing a claim on your policy for six consecutive years.

Not burning coal, wood or other solids.
Shelter life insurance coverage
EZ Term Life Insurance: $50,000 of term life insurance is available for most people up to 40 years old. Monthly premiums remain the same throughout the term, and the policy can be converted to permanent life insurance at any time before age 40 without proof of good health.
Level Term Life Insurance is available in 10-, 20- or 30-year terms. Coverage amounts start at $100,000.
Shelter Express Term Life Insurance is available for people between the ages of 18 and 60 who want a term life insurance policy without a physical exam. As long as you can pass Shelter's health questionnaire, you can receive coverage of up to $100,000.
Junior Special Insurance: $20,000 of coverage is available for a child or grandchild under the age of 17. Coverage can be converted to a permanent life policy of up to five times the face value when the person turns 25.
Shelter had far fewer than the expected number of complaints about auto insurance to state regulators relative to its size, according to three years' worth of data from the National Association of Insurance Commissioners.
More about Shelter insurance
Website: Shelter's website is easy to navigate, with insurance offerings accessible from the main menu. You can get a quote and find a nearby Shelter agent directly from the homepage.
Mobile app: Shelter's mobile app can be used to view policy details, pay your bill, request roadside assistance and contact your Shelter agent.
Other insurance from Shelter
Personal articles insurance.
Methodology
Insurer complaints methodology
NerdWallet examined complaints received by state insurance regulators and reported to the National Association of Insurance Commissioners in 2019-2021. To assess how insurers compare to one another, the NAIC calculates a complaint index each year for each subsidiary, measuring its share of total complaints relative to its size, or share of total premiums in the industry. To evaluate Shelter's complaint history, NerdWallet calculated a similar index for each insurer, weighted by market shares of each subsidiary, over the three-year period. NerdWallet conducts its data analysis and reaches conclusions independently and without the endorsement of the NAIC. Ratios are determined separately for auto, home (including renters and condo) and life insurance.
Auto insurance ratings methodology
NerdWallet's auto insurance ratings reward companies for customer-first features and practices. Ratings are based on weighted averages of scores in several categories, including financial strength, consumer complaints and discounts. Our "ease of use" category looks at factors such as website transparency and how easy it is to file a claim. Using our editorial discretion, we also consider customer satisfaction surveys. These ratings are a guide, but we encourage you to shop around and compare several insurance quotes to find the best rate for you. NerdWallet does not receive compensation for any reviews. Read our editorial guidelines and full ratings methodology for auto insurance.
Frequently asked questions
You can get quotes from Shelter online or over the phone.
Shelter products are available in Arkansas, Colorado, Illinois, Indiana, Iowa, Kansas, Kentucky, Louisiana, Mississippi, Missouri, Nebraska, Nevada, Ohio, Oklahoma and Tennessee.
You can file a claim on Shelter's website. If you're not a customer, or you're filing a life or auto glass claim, you can do so by calling a Shelter agent.