How Debit Card Foreign Transaction Fees Work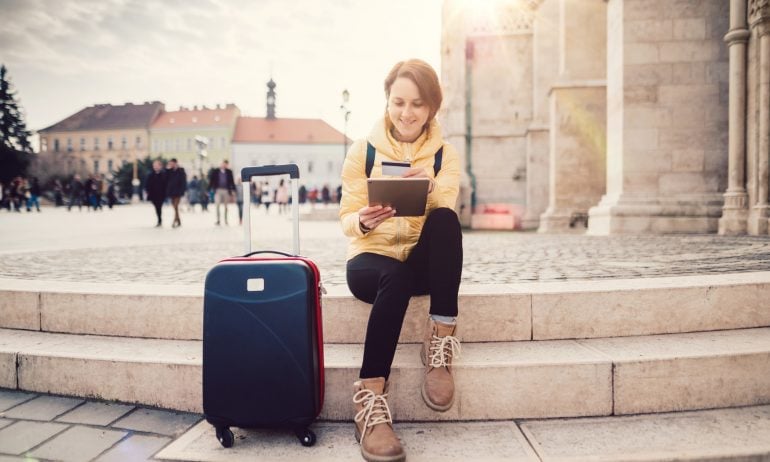 Many or all of the products featured here are from our partners who compensate us. This may influence which products we write about and where and how the product appears on a page. However, this does not influence our evaluations. Our opinions are our own. Here is a list of our partners and here's how we make money.
Traveling abroad is costly enough. But unexpected debit card fees can make matters worse, eating up good money that's better spent elsewhere on a trip.
When it comes to using your debit card overseas, knowing the costs involved can help you minimize expenses. It also helps to shop around for the best card for your situation.
Foreign ATM and transaction fees
Just like using a credit card in a foreign country, you can incur charges every time you take out local currency from an overseas ATM or pay with a debit card in a restaurant or a store. There are two types of debit card fees you may face abroad:
Foreign transaction fee: Sometimes called a currency conversion fee, this applies for foreign transactions made with a debit card. It usually ranges from 1% to 3% of the purchase amount. Foreign transaction fees for credit cards work similarly.

International ATM fee: Banks and credit unions typically charge a flat fee — often up to $5 — for using an ATM network in another country, plus a percentage of the amount you withdraw. This fee may be a different amount from your institution's domestic out-of-network ATM fee.
The machine owner may also have its own ATM fee in addition to what your bank or credit union charges, generally a similar amount.
Don't want to pay? ATMs typically provide a notice of the charge so you'll have an opportunity to cancel the transaction.
A smart way to monitor your money
Track your cash, cards, and bank accounts all at the same time.
How to keep foreign transaction fees low
Look for banks with no- and low-fee options. Some banks and online institutions have accounts that are friendly to travelers. They may have no foreign transaction fees or traveler-friendly ATM fee reimbursements on international ATMs.
Find banks with international networks. Some institutions have partnerships with banks in other countries so travelers can use their ATMs and not pay out-of-network fees. Before you travel, you can check to see if your bank has an arrangement of that type.
Consider upgrading your bank account. Banks may waive foreign transaction fees for customers who have premium checking and savings accounts. They may also waive ATM fees worldwide. However, these types of accounts tend to have high monthly fees — as much as $25 — with a minimum balance requirement of several thousand dollars to waive the fee.
Avoid freezes. Before you leave the U.S., it's a good idea to inform your bank or credit union of your travel dates. That way, when you ring up purchases in Paris or Tokyo, your bank won't suspect identity fraud and freeze you out of your account. It won't do much good to have a debit card with low fees if you have to use another form of payment because your account is frozen.
Before leaving for a trip, check with your institution to make sure you understand the most economical way to use your debit card. If the foreign transaction fees seem too high, especially if you're going to travel frequently, consider opening an account at a more travel-friendly bank.
Alliant Credit Union High-Rate Checking

APY
0.25%You'll qualify for an annual percentage yield of 0.25% if you opt out of paper statements and have at least one electronic deposit made to your account each month, such as a direct, ATM or mobile deposit or a transfer from another financial institution.
Spot your saving opportunities
See your spending breakdown to show your top spending trends and where you can cut back.