How to Switch to a New Bank or Credit Union
Choose a bank with low fees and high interest rates. List bill payments, deposits and services from the old bank. Open the new account, then close the old.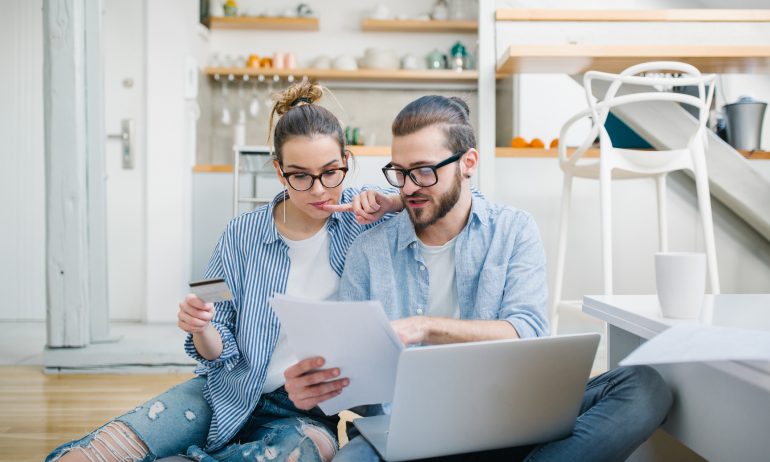 Many or all of the products featured here are from our partners who compensate us. This may influence which products we write about and where and how the product appears on a page. However, this does not influence our evaluations. Our opinions are our own. Here is a list of our partners and here's how we make money.
Maybe you're after a higher interest rate. Maybe you're moving and want a bank with more locations in your new area. Or maybe you're just fed up with bad customer service and want to take your business elsewhere.
Whatever the reason, switching your bank doesn't have to be a hassle. Read on for our guide to moving your checking or savings accounts to a new financial institution.
Here are the steps to switch to a new bank or credit union:
Step 1: Figure out where to open your new account
For most of us, banks and credit unions, their not-for-profit equivalents, are key to our financial lives. But with so many options, how do you choose a new one when your old one no longer suits your needs?
Think about the features you want. Finding a bank or credit union with branches and ATMs near you might be important, or maybe you'd rather go with an online bank that has higher interest rates and a great ATM fee reimbursement program. Whether it's brick-and-mortar or online-only, you'll want a bank with low fees and high interest rates, especially on checking and savings accounts. Make sure the new bank has all the services you want. (For a breakdown, see tips on how to choose a bank.)

Remember you don't need to have all your accounts in one place. If you're open to a bit of juggling, you can optimize your finances by opening accounts at different banks. For example, you can take advantage of a high annual percentage yield with an online savings account while keeping a checking account open at a traditional bank that offers in-person customer service when you need it. Keep your number of accounts manageable to avoid accidental overdraws. If keeping your accounts under one roof is important to you, check out our list of best banks for checking and savings accounts.
SoFi Checking and Savings

APY
3.25%SoFi members with direct deposit can earn up to 3.25% annual percentage yield (APY) on savings balances (including Vaults) and 2.50% APY on checking balances. There is no minimum direct deposit amount required to qualify for the 3.25% APY for savings and 2.50% APY for checking balances. Members without direct deposit will earn 1.20% APY on all account balances in checking and savings (including Vaults). Interest rates are variable and subject to change at any time. These rates are current as of 11/30/2022. Additional information can be found at http://www.sofi.com/legal/banking-rate-sheet
Marcus by Goldman Sachs Online Savings Account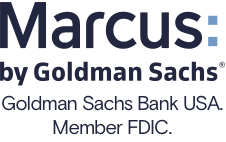 APY
3.00%3.00% APY (annual percentage yield) with $0 minimum balance to earn stated APY. Accounts must have a positive balance to remain open. APY valid as of 11/08/2022.
Discover Bank Online Savings

APY
3.00%Advertised Online Savings Account APY is accurate as of 11/10/2022
Step 2: Open an account at your new bank
Most banks make it easy to open a checking or savings account online or in person. You'll typically need to supply some basic personal information and documents, such as your name, address, a government-issued photo ID and Social Security number. If the bank requires it, you'll need to transfer funds into your new account. You can often do this electronically from your old account at another bank (as long as it's still open), but you can also deposit cash or a check.
Your credit score probably won't be checked. Many banks screen potential applicants by looking at ChexSystems, a database that shows if you've frequently overdrawn accounts in the past or had other banking issues, but no credit information. Some banks do a soft or hard credit pull, but only the hard pull results in a (usually short-lived) dip in your credit score. This credit inquiry might occur if you apply for an overdraft protection program or line of credit when you open a checking account.

Make sure you meet the minimum deposit requirement. While most banks require $0-$100 to open a new account and earn interest, some require thousands of dollars. Make sure you have enough money before you open an account.
Step 3: Make a list of subscriptions, automatic payments, deposits and services at your old bank
For a seamless transition to your new bank account, pull up a year's worth of transaction history to note any of the following:
Automatic bill payments and subscriptions (monthly or annual).
Also note any bank services you currently use, which may include:
Banking alerts via email or text.
Step 4: Begin transitioning your cash and service payments to your new account
You wouldn't move out of your house or apartment without making sure the essentials — gas, water, electricity — are functioning at your new place. The same logic applies here. Open the new account before closing your old one and switch in stages.
Keep some money in your old account. You should have enough money in your old account to avoid a minimum-balance fee and to cover any automatic payments or checks that haven't cleared.

Change any direct deposits. Update your financial information at work so that your paycheck is sent to your new bank account.

Reschedule automatic payments. Schedule future bill payments from your new account once the first direct deposit goes through.

Check off the rest of your list. Go back to your planning list and address anything still left to do: order checks, rent a new safe-deposit box, download the bank's mobile app and so on.
Any old account information stored with a service provider — your credit cards, cable company, cell phone carrier — also needs to be updated. Some merchants will notify you when a payment fails, but others might not, causing bills to become late and pile up, which can affect your credit.
Step 5: Close your old account
Once you're sure all automatic transactions have cleared, you're ready to close your old accounts. The Consumer Financial Protection Bureau recommends getting a written document confirming that an account has been closed.
When it comes to closing the account, you may have a few options, including doing it over the phone, in a written request or in person. Be aware your bank probably doesn't want to lose you as a customer and may try to talk you out of leaving.
Banks also sometimes reactivate closed accounts to fulfill automatic payments or deposits that come in, according to a 2012 report by the nonprofit Consumers Union. To avoid this, the report says, "the account should be emptied and closed at the same time after all direct deposits and automatic payments have been successfully rerouted."
If you have any doubts, talk to your old bank about its account-reopening policies.
Step 6: Enjoy your new account and double check that all your autopays have transferred
Once you're done with your old account, continue to learn more about your money's new home. Take advantage of the features it may offer that can help you get on track with your financial goals, and stay vigilant about avoiding overdraft fees and monthly costs.
Even if you made sure to transfer all your autopays before closing your old account, you'll want to make sure the transfers were successful by checking your monthly statements.
Get more smart money moves – straight to your inbox
Sign up and we'll send you Nerdy articles about the money topics that matter most to you along with other ways to help you get more from your money.