How to Switch to a New Bank or Credit Union
Choose a bank with low fees and high interest rates. List bill payments, deposits and services from the old bank. Open the new account, then close the old.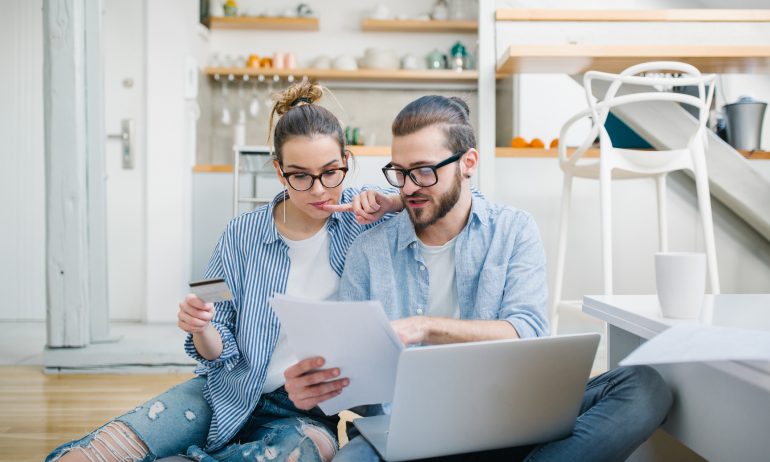 Many or all of the products featured here are from our partners who compensate us. This may influence which products we write about and where and how the product appears on a page. However, this does not influence our evaluations. Our opinions are our own. Here is a list of our partners and here's how we make money.
Maybe you're after a higher interest rate. Maybe you're moving and want a bank with more locations in your new area. Or maybe you're just fed up with bad customer service and want to take your business elsewhere.
Whatever the reason, switching your bank doesn't have to be a hassle. Read on for our guide to moving your checking or savings accounts to a new financial institution.
For most of us, banks and credit unions, their not-for-profit equivalents, are key to our financial lives. But with so many options, how do you choose a new one when your old one no longer suits your needs?
Most banks make it easy to open a checking or savings account online or in person. You'll typically need to supply some basic personal information and documents, such as your name, address, a government-issued photo ID and Social Security number. If the bank requires it, you'll need to transfer funds into your new account. You can often do this electronically from your old account at another bank (as long as it's still open), but you can also deposit cash or a check.
For a seamless transition to your new bank account, pull up a year's worth of transaction history to note any of the following:
Also note any bank services you currently use, which may include:
» Want to compare bank options? See our list of
You wouldn't move out of your house or apartment without making sure the essentials — gas, water, electricity — are functioning at your new place. The same logic applies here. Open the new account before closing your old one and switch in stages.
Any old account information stored with a service provider — your credit cards, cable company, cell phone carrier — also needs to be updated. Some merchants will notify you when a payment fails, but others might not, causing bills to become late and pile up, which can affect your credit.
Once you're sure all automatic transactions have cleared, you're ready to close your old accounts. The Consumer Financial Protection Bureau recommends getting a written document confirming that an account has been closed.
When it comes to closing the account, you may have a few options, including doing it over the phone, in a written request or in person. Be aware your bank probably doesn't want to lose you as a customer and may try to talk you out of leaving.
Banks also sometimes reactivate closed accounts to fulfill automatic payments or deposits that come in, according to by the nonprofit Consumers Union. To avoid this, the report says, "the account should be emptied and closed at the same time after all direct deposits and automatic payments have been successfully rerouted."
If you have any doubts, talk to your old bank about its account-reopening policies.
Once you're done with your old account, continue to learn more about your money's new home. Take advantage of the features it may offer that can help you get on track with your financial goals, and stay vigilant about and monthly costs.
Even if you made sure to transfer all your autopays before closing your old account, you'll want to make sure the transfers were successful by checking your monthly statements.