What Makes Discover and American Express Different From Visa and Mastercard
Discover and AmEx issue cards, but they also process transactions, which gives them a bigger cut of fee revenue.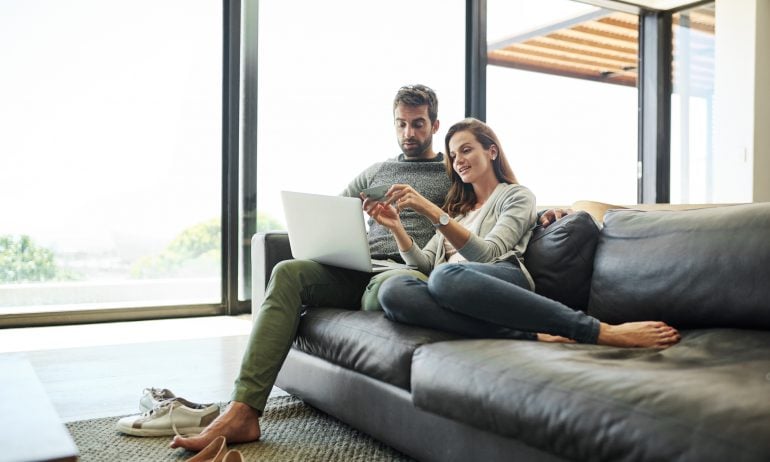 Many or all of the products featured here are from our partners who compensate us. This may influence which products we write about and where and how the product appears on a page. However, this does not influence our evaluations. Our opinions are our own. Here is a list of our partners and here's how we make money.
Discover and American Express are different from Visa and Mastercard in a very important way.
None of this matters much to most consumers. The difference is mostly invisible as far as the cardholder is concerned. But it's a big deal behind the scenes, where it affects how credit card transactions are handled and how fees generated by those transactions are paid and received. By issuing credit cards as well as processing transactions, Discover and American Express can get a bigger cut of that fee revenue.
When you use a credit card, there are several steps between your card going through the reader and the charge showing up on your statement. These steps, many of which are instantaneous, involve multiple parties, including you. The participants in a typical transaction are:
Of course, merchants aren't in a position to work directly with every single bank that issues credit cards. That would be impossible, as there are thousands of issuers. Instead, merchants work with the four payment networks — Visa, Mastercard, Discover and American Express. To accept Visa cards, regardless of issuer, a store just needs a contract with Visa, and Visa handles things between the store and the issuing banks.
The whole system is charged on each credit card transaction. Merchants pay these fees and, typically, pass them on to customers the same way they pass on other costs of doing business — in their prices. These fees are divided among the financial institutions handling the transaction: the issuer, the merchant's bank and the payment network. (Rewards cards also kick back some of this money to the cardholder.)
Here's where the difference becomes apparent:
By operating their own payment networks and issuing their own cards, Discover and American Express simplify the transaction process, reduce the fees they have to pay and collect more fees than they otherwise would. Although their networks are expensive to set up and maintain, the extra fee revenue offsets those costs.