How to Choose a No Foreign Transaction Fee Credit Card
Foreign transaction fees can add up, but fortunately you can find credit cards that charge no such fee.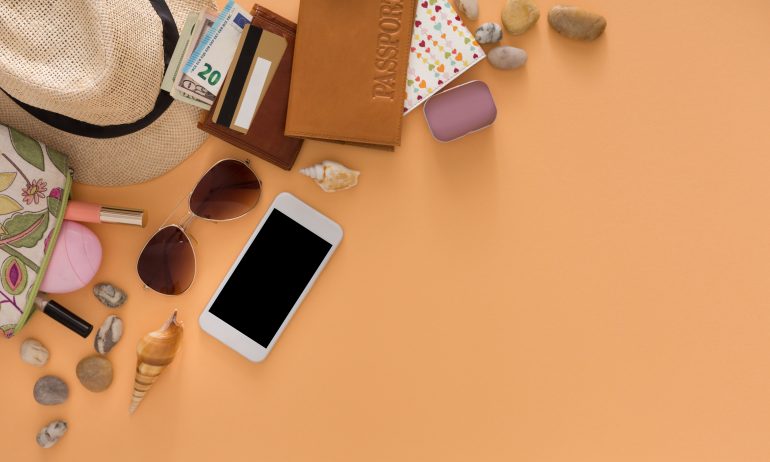 Many or all of the products featured here are from our partners who compensate us. This may influence which products we write about and where and how the product appears on a page. However, this does not influence our evaluations. Our opinions are our own. Here is a list of our partners and here's how we make money.
If you use a credit card during your international travels, foreign transaction fees can quickly snowball and increase your card balance.
These fees are incurred when your credit card issuer processes a transaction you make overseas. Because international transactions can be more complicated, your card company might charge you up to 3% on top of the purchase amount for the extra effort. That fee can add up over the course of a trip.
However, you can find credit cards that charge no such fee — and you don't have to consider only travel rewards cards for that benefit either. Many cash-back, balance transfer and secured credit cards come with no foreign transaction fees. Some issuers, including Discover, Capital One and PenFed, don't charge those fees on any of their cards.
Here's what to keep in mind when searching for a credit card with no foreign transaction fees.
Check if card can be used at destination
If you're traveling abroad, NerdWallet generally recommends you use a credit card for purchases whenever possible. It's safer than carrying cash around and provides greater protection than debit cards in instances of fraud. Plus you face little to no liability if your card is lost or stolen.
So it's better if you find a credit card you can use that doesn't charge foreign transaction fees. But that can be moot if the card is not accepted at your international destination.
Some card networks, like Visa, boast broad worldwide acceptance, while others, like Discover, tend to be limited outside of North America. Researching what's accepted at your destination will help you narrow down your options.
Determine other card goals
Once you've figured out which cards meet the minimum utility bar for your travel plans, consider any additional features you might want, aside from no foreign transaction fees:
A rewards credit card for travel, cash back or points. A rewards card can help you earn your way toward discounted rates on hotels, flights and other travel expenses, or it can garner cash back or points to spend in other areas of your life. Travel cards typically carry no foreign transaction fees, but that doesn't necessarily mean such a card is your best option. A recent NerdWallet survey determined that, for many travelers, cash-back credit cards may be better than travel credit cards.
A balance transfer credit card. A balance transfer card allows consumers to lower their interest payments by consolidating their debt onto a lower-interest card (usually with a fee for a percentage of the amount transferred). However, if your goal is to pay off your balances, you don't want to rack up additional debt on international adventures. Make sure you're spending only as much as you can pay off responsibly every month in addition to paying down your old balances.
A secured credit card. Secured credit cards require a cash deposit, which usually will be equal to your debt limit on the card. For example, you might give $200 to a card issuer to receive a credit card with a $200 limit in return. If you aren't able to pay off your balance, the issuer can keep your deposit. Secured credit cards often can be a first step toward starting a credit history or repairing your credit score after you've undergone a major negative mark (like a bankruptcy or foreclosure).
A student credit card. Student credit cards typically cater to young people who are starting their credit history. The cards that carry no foreign transaction fees can be helpful for students who travel abroad.
International adventures can be hectic, making it difficult to keep track of everything going on with your finances, especially while working with a different currency system. When selecting and using your credit card, remember the following:
Cash advance fees can be costly. You may wind up in a part of the world where cash is king. However, if you use your credit card to take out cash from ATMs, you'll typically be charged up to 5% of each transaction, and the interest — which begins to accrue immediately — can be over 20%. You'll want to pay it back as soon as you can.
Be wary of Dynamic Currency Conversion. This happens when some merchants offer international travelers the option to have their purchases translated into their home currency at the store's point of sale, resulting in fees. The DCC rates and fees can be costly; they are separate from foreign transaction fees. You can avoid both by declining DCC and using a card that charges no foreign transaction fee.
Notify your issuer about your trip. Inform your credit card issuer about your travel plans before you leave. Otherwise, your overseas charge may cause the issuer to think your card was stolen and put a freeze on your spending.
You don't need a good credit score to get a card that spares you from foreign transaction fees. As with any credit card, you should look for options that are most applicable to your goals. Some cards will help you ease your debt, while others will reward you for spending. The best option depends on your situation.
Get more smart money moves – straight to your inbox
Sign up and we'll send you Nerdy articles about the money topics that matter most to you along with other ways to help you get more from your money.