How to Choose an Airline Credit Card
If an airline credit card makes sense for you — and in many cases, it may not — your choice will be dictated in large part by where you live.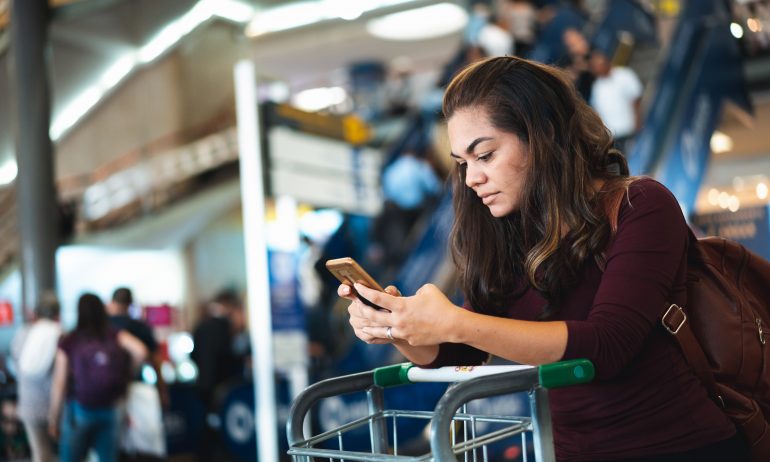 Many or all of the products featured here are from our partners who compensate us. This influences which products we write about and where and how the product appears on a page. However, this does not influence our evaluations. Our opinions are our own. Here is a list of our partners and here's how we make money.
The first step in choosing an airline credit card is determining whether it's the right type of card for you.
After all, you have other options, notably a general travel credit card, which earns travel rewards without tying you to a single airline for earning and spending miles. And general travel cards tend to be simpler than airline-specific credit cards, which require familiarity not only with the card features but also with a complex airline frequent flyer program.
Get a card that takes you farther
Sign up with NerdWallet to get a full picture of your spending and personalized recommendations for cards that will help you see the world.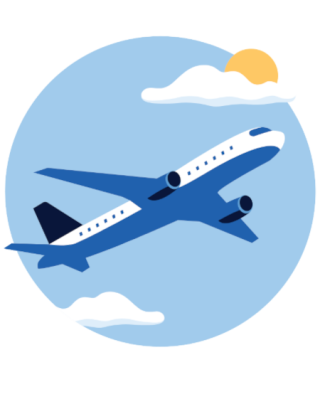 Is an airline card right for me?
Consider these questions in deciding whether an airline card is best for you.
1. Do you always fly the same airline?
If so, an airline credit card may indeed work well for you. But if you like to shop for the best deal on airfare — and have choices in airlines — a general travel card might be a better fit. You can earn points or miles and redeem them not only for fares on a wide range of airlines but also for other travel expenditures, such as hotel stays and car rentals.
One perk that many major airline cards offer that you won't find with general travel cards? Free checked bags — often one free bag for at least two passengers on the same travel itinerary. This is important because checking bags typically costs $30 each way. That means that during a single round trip with a partner, checked bags could cost $120, more than offsetting the typical annual fee you'd pay with many airline credit cards.
An exception to the checked-bag consideration is Southwest Airlines, which does not charge for the first two checked bags. Hence, its credit cards don't offer the perk. Also keep in mind: Priority boarding that comes with many airline cards can ensure that when you don't check bags, you'll board early enough to get space in the overhead bins.
3. What's your credit score?
Airline cards — and travel cards in general — typically require good or excellent credit scores, meaning 690 or higher. You can check your credit score on NerdWallet.
Rewards credit cards, including travel and airline cards, are best for those who pay their balance in full each month. Otherwise, interest charges will eat away at any rewards you earn.
How to choose an airline card ...
... When you mostly fly one airline
Airline cards earn miles or points in a carrier's frequent flyer program. The primary concern in choosing among airline cards often has nothing to do with features of the card itself. And among major carriers, credit card offerings are similar.
Instead, it depends on whether you usually fly one particular airline. Does one carrier dominate your preferred home airport?
If you're in Atlanta or Minneapolis, your probable choice will be Delta Air Lines. If you're in Houston or San Francisco, a strong option is United Airlines. In Miami or Charlotte, you're probably flying American most often.
If one carrier dominates your home airport or you're already loyal to one carrier (or its alliance partners), your search is mostly done. You should earn and redeem miles on the airline you fly most, even if it's because you have no choice. Why? When you accumulate enough miles for a free flight, you want to be able to spend them for a fare you want or need. And you want your card perks, such as free checked bags, to be useful for as many trips as possible. It doesn't make sense to cash in on an attractive credit card sign-up bonus for use on an airline you rarely fly.
A secondary consideration is: Where do you fly? If you make repeated trips to Dallas, for example, American Airlines or Southwest are your primary choices.
If you have a primary airline, your decision then is to choose among a single airline's credit card offerings, ranging from a basic card, sometimes with no annual fee, to a premium card that may include access to airport lounges. More on that below.
... When you have a choice of airlines
If you most often fly from big cities, such as New York, Chicago or Los Angeles, you have choices of airlines and airports. And not all airports are dominated by big carriers. If you fly from Fort Lauderdale, for example, you might be choosing among JetBlue, Southwest and Spirit. In Seattle and Portland, you might pledge allegiance to Alaska Airlines.
Midsize cities, too, such as Cleveland, Des Moines, Iowa, and Syracuse, New York, are often served by multiple airlines with no single carrier dominating. Which airline you choose for a given flight just depends on where you're going and fare prices.
Not sure which airlines dominate your preferred airport? Check market share for any U.S. airport at the
If you spread your flying among several airlines, a general travel card might be best.
If you're a frequent flyer and mostly fly two airlines — say, United and American out of Chicago O'Hare International Airport — you might consider getting two airline cards. Paying two annual fees is not ideal, but if you fly enough to benefit from card perks from a couple of airlines — especially if you can recoup the annual fee with your savings on checked-bag fees — that might be the way to go.
Lesser considerations in choosing an airline card include the sign-up bonus and transfer partners. Which other airlines can you fly with your accumulated frequent flyer miles? If you will use your airline card while traveling abroad, consider that Visa and Mastercard are accepted more places internationally than American Express. More limited international acceptance is also an issue for Discover, which doesn't have an airline card but does have a general travel card. And you can save money abroad by using a card that charges no foreign transaction fees. In fact, not charging these fees should be table stakes for an airline card.
How to choose among one airline's credit cards
In choosing among a major airline's credit cards, a primary differentiator is airport lounge access. American, United and Delta each have a premium card that offers more benefits overall, the most significant of which is access to its brand of airport lounges. Annual fees for these cards are typically hundreds of dollars.
If you think lounge access is worth it, get the premium card. (Some premium general travel cards also offer lounge access.) Otherwise, get a more basic card. Some airlines even have cards with no annual fees, although they offer skimpier benefits.
With other airlines, the difference between their co-branded credit cards is more subtle, especially with Southwest Airlines. Often the key is whether you will use enough of the higher-tier card benefits to justify a larger annual fee.
Should I use an airline card for everyday spending?
Some airlines in recent years have made their credit cards more attractive for everyday spending by offering bonus miles for such purchases as restaurants, gasoline and hotels.
That makes the cards more reasonable to use as a top-of-wallet card, rather than as a membership card only to get airline-related perks.
Which airline card should you get? One branded by the carrier you're loyal to. Not loyal to one airline? Then a general travel card or another type of rewards card is likely a better choice.
Find the right credit card for you.
Whether you want to pay less interest or earn more rewards, the right card's out there. Just answer a few questions and we'll narrow the search for you.
Get Started
Get more smart money moves – straight to your inbox
Sign up and we'll send you Nerdy articles about the money topics that matter most to you along with other ways to help you get more from your money.