How Gen X Can Start Tackling Its Credit Card Debt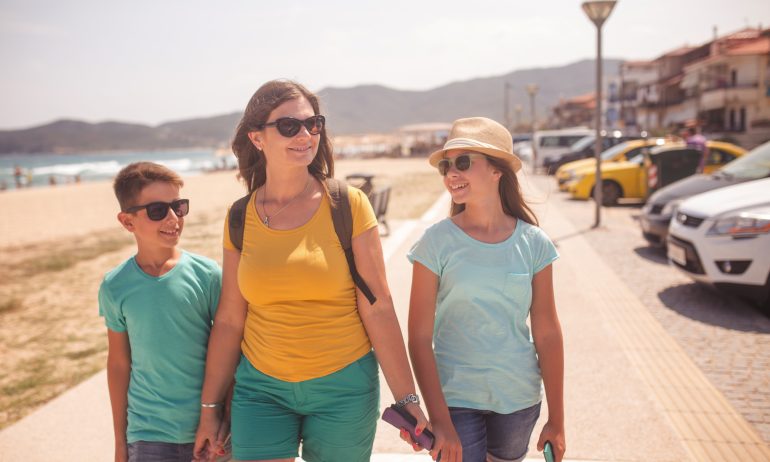 Many or all of the products featured here are from our partners who compensate us. This influences which products we write about and where and how the product appears on a page. However, this does not influence our evaluations. Our opinions are our own. Here is a list of our partners and here's how we make money.
When writer Ada Calhoun started losing sleep over her credit card debt, she quickly realized she wasn't the only one.
"I had about $20,000 in credit card debt, and I had just had all this freelance work fall through. I had a plan to pay it off and that plan evaporated, so I was waking up every night staring at the ceiling, thinking, 'How is it ever going to go away?'" she recalls.
Then, when she started interviewing other women about their own stressors, debt turned out to be one of the main ones. "They had this panic about their debt, and they didn't see any way they would get rid of it," she says.
Calhoun writes about this crisis in her new, bestselling book, "Why We Can't Sleep: Women's New Midlife Crisis," which documents, among other challenges, the financial struggles of Gen X, defined in the book as those born between 1965 and 1980. "It makes sense given our bad financial luck and lack of job stability," she says.
'Generation Debt' grows up
That bad financial luck includes experiencing multiple recessions, the housing crisis of 2008 and loads of credit card debt. According to Experian, Gen X carries more credit card debt than any other generation, with 51-year-old consumers having the highest average credit card balance: $8,658.
"In the late 2000s, young people had become a disadvantaged economic class very unlike the generations before us," says Anya Kamenetz, a journalist and author of the book "Generation Debt," which came out in 2006. Now, that same cohort is approaching middle age, and in many cases, is still struggling as they raise families.
"We were the first generation not to do better than our parents," Kamenetz says. "Everything I talked about has only gotten worse."
Take charge and banish debt
Sign up with NerdWallet to get a full picture of your spending and personalized recommendations for credit cards that save money on interest.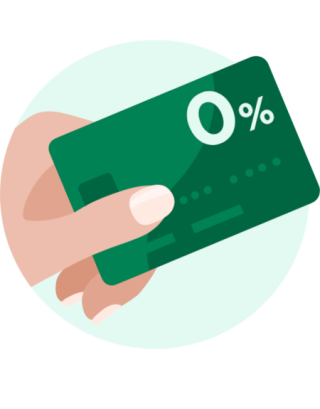 The good news is that because of the prevalence of financial challenges like debt, the taboo around talking about money has lifted — and talking about it can be the first step toward paying it off. "Telling people helps. It let me strategize more," Calhoun says. "When you hide things, there's no way to fix them."
Here are more steps Gen Xers can take to get in control of their debt:
Change your expectations. "The idea that everyone should have a car, a home, two children and live in the suburbs — a lot of those things don't make sense," Kamenetz says. Opting for a lower-cost lifestyle can mean less debt and more satisfaction from other things, like community and civic engagement, she says.

Create a new budget. The first step to paying off debt is to stop taking on new debt, says Karen Salvatore, certified financial planner and president of Shine Wealth Partners near Denver. "You have to stretch your muscles to realize a new way of life," she says, since overspending can be habitual. That could mean dropping habits like ordering takeout routinely or buying new clothes every month. An approach like the 50/30/20 budget can be a good way to start.

Make steady, on-time payments of more than the minimum due each month. Setting up automatic payments to your credit card above the minimum each month by the due date will ensure that you make progress toward paying off the debt over time while protecting your credit score. An online calculator will show you when you'll pay off the debt based on your payment amount and balance. Salvatore notes a payoff date can keep you motivated.

Look for ways to earn extra money and then apply that to the debt. Salvatore notes that the unemployment rate is notably low right now, which may mean it's easier to find work. Picking up additional contract work or side gigs to supplement your normal income can help generate funds that can go toward your debt. Similarly, she suggests applying any windfalls, such as a bonus or tax refund, to your outstanding debt.

Consider consolidating your debt onto a balance transfer credit card. If you have good to excellent credit, you may qualify for a credit card that offers a 0% intro APR for a period of time, typically 12 to 18 months. You can then transfer your high-interest debt to the card and work to pay it off before that rate expires.
Finally, forgive yourself for taking on the debt in the first place. Accepting imperfections is another theme of Calhoun's book on surviving the inevitable disappointments of middle age. She also says the Grand Canyon vacation that her credit card debt funded was one of the most magical trips her family has ever taken.
Says Calhoun: "We will never forget it, and now that I've paid off the debt, I don't regret it for a second."
Find the right credit card for you.
Whether you want to pay less interest or earn more rewards, the right card's out there. Just answer a few questions and we'll narrow the search for you.
Get Started
Get more smart money moves – straight to your inbox
Sign up and we'll send you Nerdy articles about the money topics that matter most to you along with other ways to help you get more from your money.