What Happens If You Overpay Your Credit Card?
There are no penalties if you've accidentally paid more than you owe, and there are laws in place that require issuers to refund your overpayment.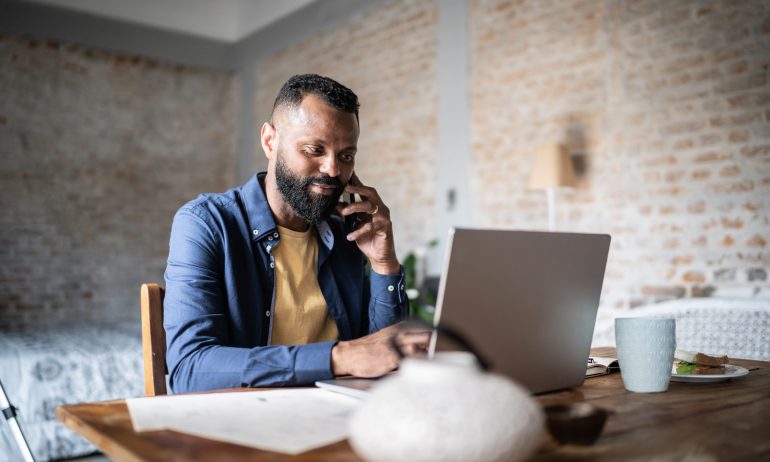 Many or all of the products featured here are from our partners who compensate us. This influences which products we write about and where and how the product appears on a page. However, this does not influence our evaluations. Our opinions are our own. Here is a list of our partners and here's how we make money.
One of the most important credit card habits is paying your balance on time and in full every month. But it's also possible to overpay your balance, in which case your issuer owes you money.
When you overpay a credit card, it means you've paid more than the full amount due on your account. For example, if you have a balance of $100, but pay $200 instead, you've overpaid your credit card. This might happen if you've set up automatic payments and then also manually pay the amount due, or if you accidentally type in an extra digit when paying your balance.
The good news is that other than having a little less cash temporarily, there's no penalty for overpaying a credit card. Plus, you'll have a few options for getting back the amount you're owed. Here's what to know.
You'll be credited for your overpayment
When you pay more than is due on an account, your credit line will reflect a negative balance. Taking the previous example, if you owe $100 on your account, but accidentally pay $200, your account will reflect a balance of -$100. In this scenario, a statement credit is automatically added to your account — as required by federal law — that will count toward any new purchases you make.
Once you've spent down the statement credit, your account balance will reflect your regular credit line.
While you can choose to keep your overpayment as credit on your account, you also have the option of receiving a refund by making a request to your issuer. If a written request is made for a refund, your issuer is required by law to send you the amount owed within seven business days of the request.
The process of requesting an overpayment refund will vary widely by issuer, but it generally involves making a request first through the issuer's website. For example, American Express notes on its site that holders can "request a refund for an overpayment" through their online account by selecting the "Open a Payment Dispute" tab and, from there, selecting "I have a credit balance on my account."
Note that if there's any credit remaining on your account for more than six months and you haven't made a request for a refund, your issuer is required to make a "good faith" effort to refund your money by cash, check, money order or as a deposit into an account.
Large overpayments may be a problem
While you generally won't be penalized for overpayments, there are instances when a large overpayment may look suspicious and subsequently considered credit card fraud. In such cases, you may be alerted of fraud or asked to verify your payment and identity. If you find yourself in this situation, you can contact your issuer by calling the number on the back of your credit card.
To avoid an overpayment, there are a few steps you can take:
Set up automatic payments: Setting up credit card autopay can help you avoid missing a payment. A missed payment can result in interest charges, late fees and a potential dip in your credit scores. Autopay can also help you avoid having to pay your bill manually and possibly making a mistake when doing so. You can usually set up autopay through your credit card account, online or through an app.

Check your card statement regularly: Going through your monthly credit card statements makes it easier to verify transactions you've made and stay up to date on how much you owe.

Set up account alerts: Credit card notifications — which are free to opt into — can alert you of things like when there's a bill due, what your balance is or if you're close to your credit limit, depending on what you sign up for. Cardholders can set up alerts by signing into their account online or through their issuer's app.
Frequently asked questions
Is it bad to overpay your credit card?
Does having a negative balance hurt your credit?
What happens if I go over my credit limit?
Find the right credit card for you.
Whether you want to pay less interest or earn more rewards, the right card's out there. Just answer a few questions and we'll narrow the search for you.
Get Started
Get more smart money moves – straight to your inbox
Sign up and we'll send you Nerdy articles about the money topics that matter most to you along with other ways to help you get more from your money.