3 Credit Card Alerts Worth Setting Up Now
Your secret weapon for better managing your cards could be the same device you're reading this article with: your phone.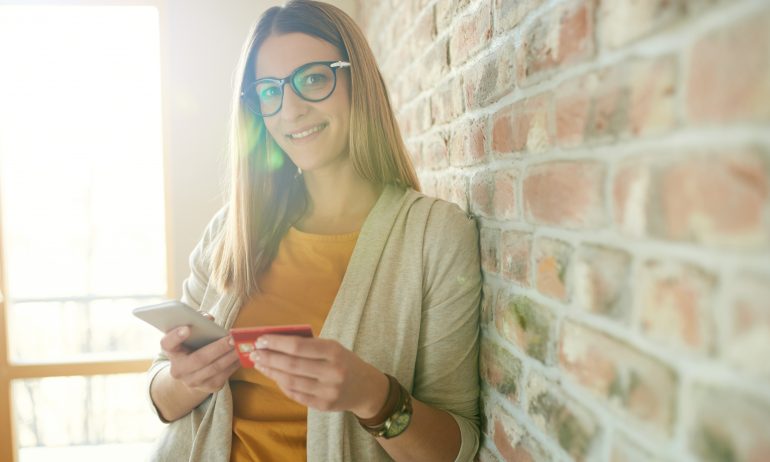 Many or all of the products featured here are from our partners who compensate us. This influences which products we write about and where and how the product appears on a page. However, this does not influence our evaluations. Our opinions are our own. Here is a list of our partners and here's how we make money.
Your secret weapon for better managing your credit cards could very well be the same device you're reading this article with: a smartphone.
Consumers are relying more than ever on credit card push notifications or pop-up alerts in apps. These messages, which appear as banners on smartphone screens, can be customized to alert you to account activity in close to real time, helping you stay on top of your spending while avoiding penalties.
For cardholders, these notifications are about maintaining a sense of financial control, increasingly in real time, increasingly on their mobile device. To be sure, the notifications aren't always perfect; some could be more personal or provide more detail. But it can be beneficial to take advantage of what's there.
Here are three notifications to set up that could help you handle your cards more responsibly.
Ready for a new credit card?
Create a NerdWallet account for insight on your credit score and personalized recommendations for the right card for you.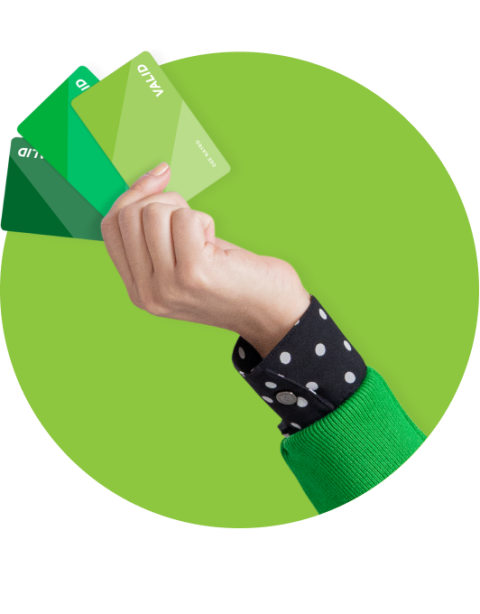 1. A bill due notification
"Our 'Payment Due' alert is the most popular," Alice Milligan, chief customer and digital experience officer at Citi Global Cards, said in an email.
Similarly, at Bank of America, "Payment Due" is one of the most-used alerts, according to Meredith McCormick, senior vice president for digital banking operations there.
Whom it helps most: For consumers who don't rely on auto-pay for their credit card bills, this alert could be a godsend. A quick reminder could save you from steep penalties.
2. A balance notification
When you're getting too cozy with your credit limit, you need to know about it right away — not after your credit score has plummeted because of spending. A low credit score can make it harder to qualify for favorable credit terms, get approved to rent an apartment and snag the lowest car insurance rates.
Generally, using less than 30% of your credit card limit is a good rule of thumb, but the lower your balance, the better it is for your score. Some apps let you set customized notifications for when your balance is within a certain dollar amount of the card's limit.
A balance notification like this "could warn you when you're getting close to a misstep," Schwanhausser says.
Consider using this alert to follow the 30% credit-use guideline to keep your credit in good shape.
Whom it helps most: This alert is especially helpful for cardholders with low limits — such as first-time cardholders — as well as big spenders. When your balance gets too high, it gives you a friendly nudge.
3. A spending notification
When you look at your credit card statement, you might wonder, "Did I really spend money there?" A spending notification, which alerts you when charges are applied to your account, makes it possible to answer that question in the moment. This way, money spent isn't money forgotten. Such alerts could serve as a reminder to slim down your future spending.
"It's really a great way to stay connected to how you are spending, as well as the activity that's occurring in your account," McCormick says.
Spending notifications vary by card issuer. With some, you'll be notified if purchases are over a certain amount, like $20. Other times, you can set it up to notify you with every purchase.
Whom it helps most: If you have an account with a joint account holder or authorized user, you might encounter more "mystery charges" than most, making this notification especially valuable. With an alert, it's easier to investigate unfamiliar expenses right away, instead of at the end of the billing cycle.
How to set up credit card notifications
The process for setting up credit card push notifications varies by issuer, but you can follow these steps to get started:
Download your credit card issuer's app on your smartphone

Navigate to your preferences for credit card notifications or alerts. For some apps, this is under "Settings."

Select the notifications you want to set up from the list of options. (You can change your selections at any time.)
After that, you'll start getting the alerts on your smartphone whenever those activities happen on your account.
Find the right credit card for you.
Whether you want to pay less interest or earn more rewards, the right card's out there. Just answer a few questions and we'll narrow the search for you.
Get Started
Get more smart money moves – straight to your inbox
Sign up and we'll send you Nerdy articles about the money topics that matter most to you along with other ways to help you get more from your money.