When Is the Best Time to Pay My Credit Card Bill?
The due date isn't the only possibility. You can also pay a bill early or make multiple payments each month.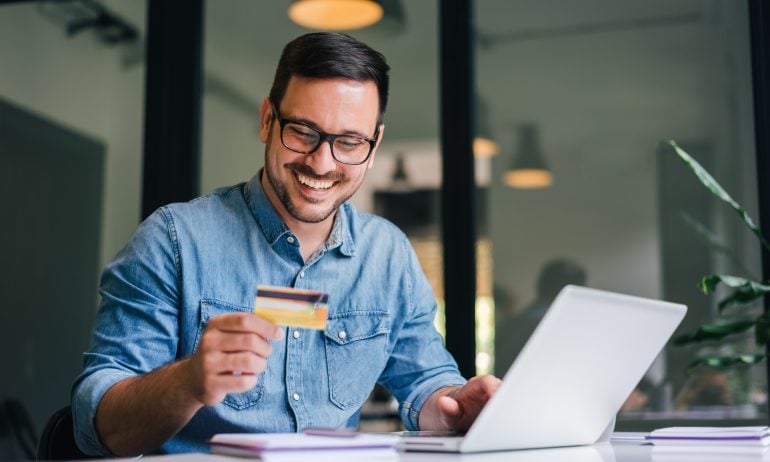 Many or all of the products featured here are from our partners who compensate us. This may influence which products we write about and where and how the product appears on a page. However, this does not influence our evaluations. Our opinions are our own. Here is a list of our partners and here's how we make money.
At the very least, you should pay your credit card bill by its due date every month. But in some cases, you can do yourself a favor by paying it even earlier — whenever your credit utilization gets close to (or exceeds) 30%. Here's why that is.
Why it may be worth paying early
Your credit card bill's due date simply signifies that a billing cycle has ended and it's time to pay up. The due date is not necessarily when your current balance will be reported to the credit bureaus. That's why it might make sense to pay your bill well before it's actually due.
To explain why, let's take a step back and discuss how your credit utilization ratio impacts your credit score. Credit utilization ratio is the amount you owe in relation to how much credit you have available. So, if you have a card with a $10,000 limit and your outstanding balance is $4,500, your credit utilization is 45%. Utilization heavily influences the portion of your credit score that's determined by amounts owed.
Generally, the lower your utilization, the better. A ratio higher than 30% could knock points off your credit score, so it's important to stay below this threshold. This is where changing up your credit card payment date comes in.
Most credit card issuers report your balance to the credit bureaus on a certain day each month, and, as mentioned, that's not necessarily your due date.
In the example above, say your payment is due on the 20th of each month, but your issuer reports your balance on the 15th. If your issuer reported a $4,500 balance on the 15th, the credit bureaus would see a 45% utilization ratio — even if you paid it off in full just days later. Your credit score could end up getting dinged, even though your payment habits are solid.
So a good rule of thumb is to make a payment on your card whenever your credit utilization ratio starts to creep up to that 30% mark, regardless of when your bill is actually due. By monitoring your utilization and keeping it in check, you'll be in good shape to get reported to the credit bureaus on any day of the month.
The best credit cards for cash back, travel rewards, and more. Thoroughly researched by our Nerds.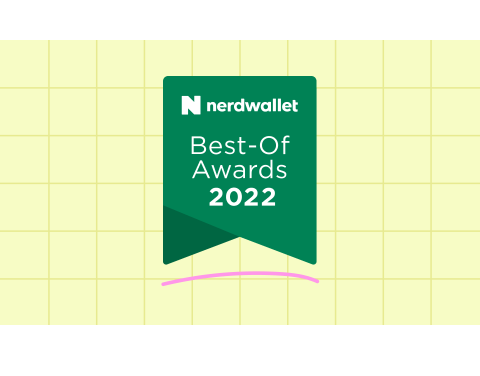 Paying early also cuts interest
In general, we recommend paying your credit card balance in full every month. When you pay off your card completely with each billing cycle, you never get charged interest. That said, it you do have to carry a balance from month to month, paying early can reduce your interest cost. That's because the interest you're charged is based on your average daily balance.
Say you come into a month with a $1,000 balance on your card. If you paid, say, $400 of that balance on the last day of the month, your average daily balance for the billing period would be about $987. If your credit card had a 15% interest rate, your interest charge for the month would be about $12.33.
Now say you paid that same $400 halfway through the month. In that case, your average daily balance would be $800 and your interest charge would be $10. You cut your interest payment by about one-fifth just by moving up your payment date.
Why the due date is so important
Every month, you get a statement from your credit card issuer listing what you've charged during this billing cycle and how much you owe. The statement includes a minimum payment amount and a due date. You must pay at least the minimum by the due date. If you don't, you could face some unpleasant consequences:
Your issuer could charge you a late fee. As of 2019, late fees can run as much as $39 a pop, depending on the issuer's policy and whether it's the first time you've been late.

Your credit scores could suffer. Payments that are more than 30 days late will show up on your credit report, where they can do serious damage. Payment history is the single biggest factor in your credit scores. And a late payment can stay on your report for seven years.
Other tips for managing your bill
Aside from keeping an eye on your credit utilization and making a payment when it starts to get too high, here are a few other pointers for managing your credit card bill:
Keep a budget and track your spending. This way, you'll keep from spending more than you can afford to pay off in one month.

Sign up for text or email alerts from your issuer to keep tabs on your balance and your billing due date.

Call your issuer to move your bill's due date if it doesn't coincide with your pay schedule.

Review your statement carefully every month. This will help you spot and correct unauthorized charges if they arise.
Pay your credit card bill by its due date, if not sooner. That should be an ironclad commitment on your part. If you charge a lot to your card every month, consider moving up your payment — or making multiple payments each month — to keep your credit utilization under control.
Get more smart money moves – straight to your inbox
Sign up and we'll send you Nerdy articles about the money topics that matter most to you along with other ways to help you get more from your money.