When Is the Best Time to Pay My Credit Card Bill?
Most people are just fine as long as they pay by the due date. But if you're looking to bolster your credit or reduce your interest costs, consider paying earlier.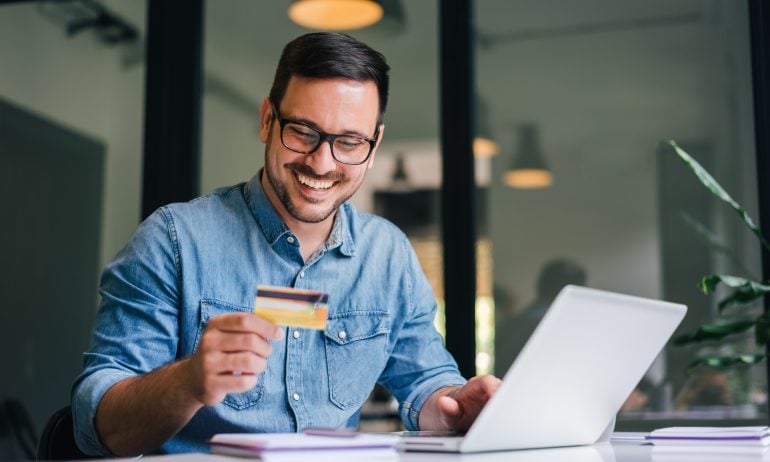 Many or all of the products featured here are from our partners who compensate us. This influences which products we write about and where and how the product appears on a page. However, this does not influence our evaluations. Our opinions are our own. Here is a list of our partners and here's how we make money.
If you pay your credit card bill in full each month and don't regularly use more than 30% of your credit limit, timing doesn't matter much as long as it is on or before the due date.

If you carry a balance on your credit card from month to month, or if your balance regularly exceeds 30% of your credit limit, you might benefit from paying early.
When is the best time to pay your credit card bill?
At the very least, you should pay your credit card bill by its due date every month. If you're like most credit card users, as long as you do that, you're fine. But in some cases, you can do yourself a favor by paying your bill earlier. That's because the balance that gets reported to the credit bureaus can have a direct effect on your credit scores.
To understand the effects of paying early, it helps to know how the credit card billing cycle works.
The top credit cards for 2023
Cash back, 0% APR, balance transfer — shop our Best-Of Awards to see the year's top credit cards.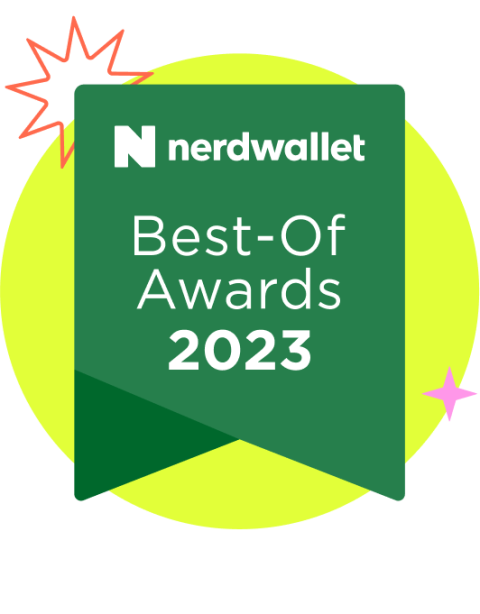 A quick look at the billing cycle
Credit cards operate on a monthly billing cycle, and there are three dates to understand:
The statement date. Once a month, your card issuer compiles all the activity on your card account and generates your statement. The day this happens is your statement date, also called the closing date. Anything that happens after this date — including activity between the time your statement is created and the time it reaches you in the mail — will go on your next statement.

When your statement is produced, it will show a statement balance. This is calculated by taking the balance at the beginning of the billing cycle, adding all new charges made during the cycle, and subtracting any payments made during the cycle.

The due date. This is the date by which you must pay at least the minimum amount due. The due date is usually about three weeks after the statement date. Failure to pay at least the minimum by the due date will result in a late fee.

The reporting date. This the date on which the card issuer reports your balance to the credit bureaus. Unlike the closing date and due date, the reporting date does not appear on your bill. It could be any time during the month, but it's best to assume it will be around the time of your statement closing date.
Paying early could help your credit
One of the primary factors in your credit score is your credit utilization ratio. This is the amount you owe as a percentage of your credit limit. For example, if you have a $5,000 credit limit and your balance is $2,000, your utilization is 40%. Generally, the lower your utilization, the better, and utilization above 30% could be damaging to your credit scores. This is where changing up your credit card payment comes in.
Some people mistakenly believe that 30% utilization is a target — that you should aim to keep your credit card utilization around 30%. This is based on a misunderstanding. The 30% number should be viewed as a cap. It's best to assume that utilization above 30% will have a negative effect on your credit, but the lower, the better.
Credit scores are based on account information reported to the credit bureaus. That information includes your balance and your credit limit, from which the scoring formula determines your utilization ratio. But this information isn't continually updated in real time. It's reported only once a month, on the reporting date defined above.
In the example above, say your payment is due on the 20th of each month, but your issuer reports your balance on the 15th. If your issuer reported a $2,000 balance on the 15th, the credit bureaus would see a 40% utilization — even if you paid your bill in full just days later. Your credit score could end up getting dinged, even though your payment habits are solid.
So consider paying early whenever your credit utilization nears that 30% mark, regardless of when your bill is actually due. By monitoring your utilization and keeping it in check, you'll be in good shape to get reported to the credit bureaus on any day of the month.
A final note on utilization: Credit utilization "has no memory," meaning that it doesn't have a lasting effect on credit scores. High utilization one month might knock points off, but if your ratio goes back down the next month, your scores should recover.
Paying early also cuts interest
When possible, it's best to pay your credit card balance in full each month. Not only does that help ensure that you're spending within your means, but it also saves you on interest. If you always pay your full statement balance by the due date, you will maintain a credit card grace period and you will never be charged interest.
That said, if you won't be able to pay the full statement balance and you have to carry debt into the next month, paying early can reduce your interest costs. That's because the interest you're charged is based on your average daily balance.
Here's an example. Say you start a 30-day billing month with a $1,000 balance:
If you paid $400 on the last day of the month, your balance will have been $1,000 for 29 days and $600 for one day. Your average daily balance would be about $987. If your credit card had a 15% interest rate, your interest charge for the month would be about $12.33.

If you paid that same $400 halfway through the month, your balance will have been $1,000 for 15 days and $600 for 15 days. In that case, your average daily balance would be $800, and your interest charge would be $10. You cut your interest payment by nearly one-quarter just by moving up your payment date.
Why the due date is so important
Regardless of when you do it, make sure you pay the minimum amount due it by the due date. Otherwise:
Your issuer could charge you a late fee. As of 2022, late fees can run as much as $40, depending on the issuer's policy and whether it's the first time you've been late.

Your credit scores could suffer. Payments that are more than 30 days late will show up on your credit report, where they can do serious damage. Payment history is the single biggest factor in your credit scores. And a late payment can stay on your report for seven years.
Other tips for managing your bill
Aside from keeping an eye on your credit utilization and making a payment when it starts to get too high, here are a few other pointers for managing your credit card bill:
Keep a budget and track your spending. This way, you'll keep from spending more than you can afford to pay off in one month.

Sign up for text or email alerts from your issuer to keep tabs on your balance and your billing due date.

Call your issuer to move your bill's due date if it doesn't coincide with your pay schedule.

Review your statement carefully every month. This will help you spot and correct unauthorized charges if they arise.
It's possible to overpay your credit card — that is, pay more than the current balance. This can happen, for example, if you paid your bill manually and then an automatic payment occurred on top of it, or if you mistyped the payment amount. You might even do it on purpose if you want to cover an expense that hasn't posted to your account yet. There's no penalty for overpaying; you'll just end up with a "negative balance," or a credit that will apply to future spending. Leave the negative balance on your account long enough, and the card issuer will refund you.
Find the right credit card for you.
Whether you want to pay less interest or earn more rewards, the right card's out there. Just answer a few questions and we'll narrow the search for you.
Get Started
Get more smart money moves – straight to your inbox
Sign up and we'll send you Nerdy articles about the money topics that matter most to you along with other ways to help you get more from your money.