How to Read Your Credit Card Statement
It's important to review it to know what you owe, when it's due, whether there are any errors and much more.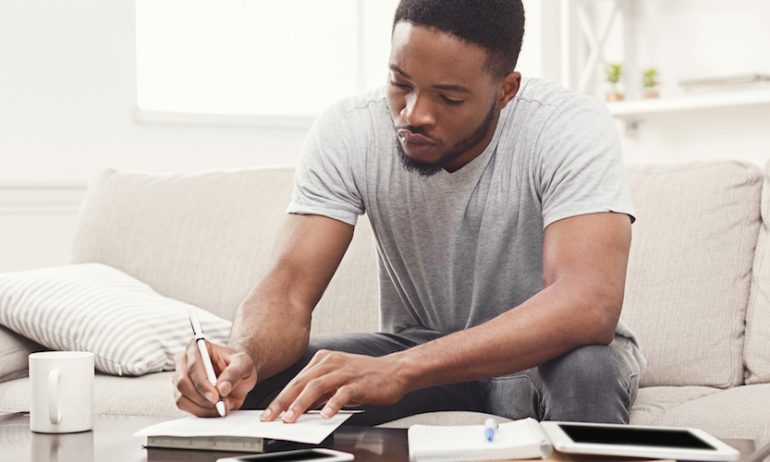 Many or all of the products featured here are from our partners who compensate us. This may influence which products we write about and where and how the product appears on a page. However, this does not influence our evaluations. Our opinions are our own. Here is a list of our partners and here's how we make money.
Your credit card statement, while not the most exciting document to cross your path on a regular basis, is important to understand. Ideally, you'll review this document each month, so you should know how to read your credit card statement and what you should to pay attention to.
Below is a summary of each of the basic statement sections, as well as an explanation of what you should focus on. While all credit card statements have the same basic information, the data may be presented in a slightly different order depending on your card issuer.
Our advice: Aim to pay off your entire balance every month. Doing so may not be possible right now, but it should be your ultimate goal when it comes to credit card use. Credit card debt isn't cheap, so try not to carry a balance. » MORE: 
How your current balance was calculated.
It begins with the previous month's balance, subtracts recent payments and credits, and adds purchases, interest charges and fees to calculate the new balance. The account summary section also includes the card's credit limit, available credit and cash advance limit.
The fun stuff! This section will be on your statement if you have a , such as a cash-back or travel card.
Our advice: Understand how your credit card's rewards program works. Redeeming and enjoying rewards doesn't matter for your credit scores, but and potentially ?
Our advice: You don't need to read this part of your statement every month, but go through it at least once to familiarize yourself with your credit card's policies. You'll learn potentially useful information, like how your payments are applied or how your balance is calculated.
Our advice: Make sure refunds were processed and payments you made were applied to the balance. If you pay online — which you should — payments are applied within one to three days of clicking "submit."
All the purchases you've made during this billing period. At a minimum, this will include the date, retailer and cost. Some issuers have more detailed statements, including the location of a retailer or a description of the type of retailer, like "grocery store" or "merchandise." You'll spend the majority of your statement review right here. Our advice: Each month, go through your statement to verify you made each purchase. If there are unexplainable purchases listed, someone may have used your card to .
Our advice: Ideally, you won't be accumulating interest, but check over this data to make sure it's correct. Also, double check that you aren't being charged any fees in error. You may have a card with an annual fee, which is fine, but you don't want to accumulate late payment fees or the like. » MORE: