Landlord Credit Check: What to Expect
Potential landlords often want to make sure you're current on accounts or can explain any lapses.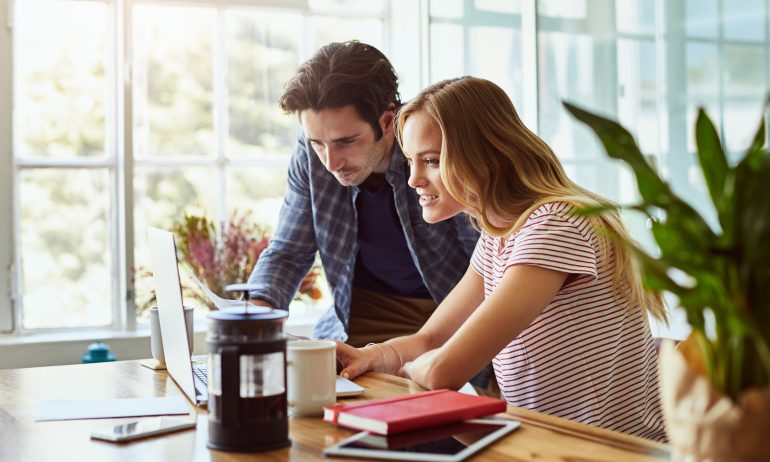 Many or all of the products featured here are from our partners who compensate us. This influences which products we write about and where and how the product appears on a page. However, this does not influence our evaluations. Our opinions are our own. Here is a list of our partners and here's how we make money.
Because many landlords check applicants' credit, your credit history could make a big difference in your next apartment search.
For would-be renters, the credit-check process may seem mysterious. If you're wondering what landlords scrutinize when they check your credit, here's a look, along with strategies for landing a place to live.
If you're worried about what a potential landlord or property manager might find on your credit report, there's a simple fix: Look first. You're entitled to a free copy of your credit report from each of the three major credit bureaus. Those will include all the credit information the landlord will see, sometimes more.
You can't control how a landlord or property manager might interpret a credit report, but if you already know what's in it, you'll be more prepared to answer questions and provide context, if you need to — and getting an apartment may become a bit easier.
Get score change notifications
See your free score anytime, get notified when it changes, and build it with personalized insights.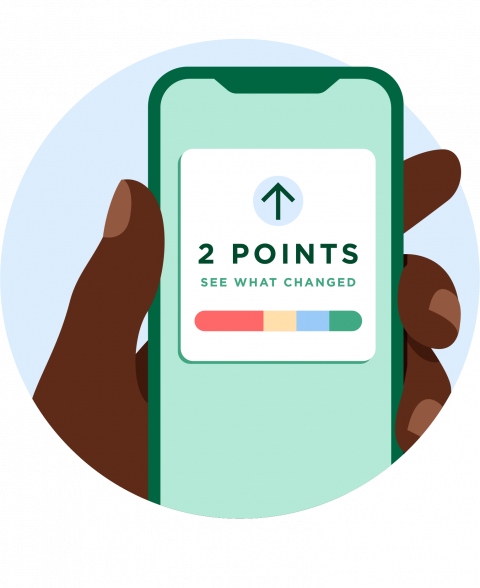 How landlords and property managers check credit
A credit check can mean a lot of different things, and credit score requirements can vary among apartments. It's sometimes possible to rent with no credit history at all.
Landlords might simply verify your identity and check your credit score. Others may opt to run background and credit checks, or look at social media, county records and bank statements.
Here are a few other ways landlords and property managers may check credit:
Organizations such as the National Association of Independent Landlords offer tenant credit reports to landlords for a fee. Depending on the association, these checks may count as hard inquiries and cause credit scores to dip temporarily.
Tenant screening services
Some tenant screening services offer credit reports to landlords, others don't. On e-renter.com, for example, landlords request a certain credit score range, and the site tells them whether the tenant meets or exceeds that requirement. It may also include evictions, bankruptcies, collections and other background information.
Equifax, Experian and TransUnion offer several credit screening products for the rental market. These services may require an applicant to initiate the check, and generally count it as a soft inquiry, which doesn't affect credit scores.
Experian says rental applicants can pay $19.95 to buy a copy of their Experian credit report online and choose to grant one or more prospective landlords access to view their credit report for up to 30 days. Personal information, including Social Security and account numbers, are not shared with prospective landlords.
TransUnion offers a similar service where landlords can pay to view the prospective tenant's credit report or pass on the cost to applicants. The applicant has to allow access. Equifax also offers a tenant screening check.
Not all landlords and property managers do credit checks online. Some may request a copy of an applicant's credit report or ask about credit in person.
Credit-related deal breakers
Landlords or property managers generally aren't looking for immaculate credit, but certain negatives may make them more likely to reject an applicant. Examples would be credit card charge-offs or car repossessions.
To be sure, good credit doesn't ensure approval. Factors such as income, past evictions and criminal convictions can also play a big part. If possible, talk to the landlord to get a better idea of what they are looking for before applying.
How to rent an apartment with no credit
If you don't have credit, try to find a family member or friend with good credit who's willing to co-sign a lease for you. By co-signing, they are promising to pay the rent if you don't, which makes it a less risky deal for the property manager or landlord. After a certain number of on-time payments, your landlord or property manager may agree to take your co-signer off the lease.
Or, if you have a lot of savings, you could offer to pay several months of rent upfront to lock down a deal.
How to rent an apartment with fair or bad credit
Renting with blemished credit can be more challenging, but it's not impossible. A lot depends on the reasons your credit is low. A landlord may overlook isolated credit missteps that can be explained, such as those due to job loss.
Even with poor credit, you may still be able to get an apartment with a co-signer, a larger security deposit or advance rent payments. Sometimes, looking for an apartment in a lower price range can make it easier to find an offer with more flexibility.
If your score is low because you consistently need to lean on credit or have trouble juggling due dates, see if it's possible to cut back on any expenses. Finding more ways to save on bills could help you keep up with payments, which can help build your credit.