7 Tips for Getting an Apartment Without a Credit Check
Try offering references, getting a roommate, paying a larger deposit or working with an individual landlord.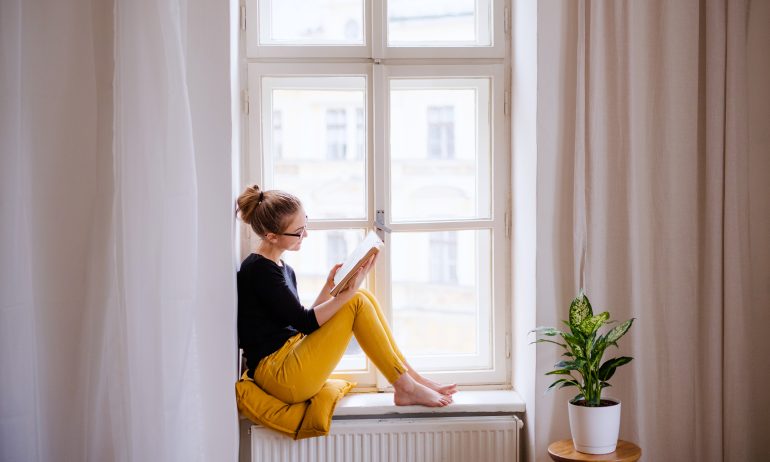 Many or all of the products featured here are from our partners who compensate us. This influences which products we write about and where and how the product appears on a page. However, this does not influence our evaluations. Our opinions are our own. Here is a list of our partners and here's how we make money.
A solid credit history is important for many reasons — including acquiring credit accounts or cell phone contracts. Often, you also need credit to rent an apartment. Don't be afraid to ask a landlord if they have a specific credit score requirement before you spend time or money applying.
No credit apartments are more likely to be found in rural or low population areas rather than big cities where lots of competition means landlords can have stiffer requirements.
Why landlords typically require a credit check to rent an apartment
Most landlords use a combination of credit checks and background checks to determine a potential tenant's ability to pay rent consistently on time. While these measures don't tell a person's whole financial story, these are the most commonly used tools to assess liability and protect the landlord. 
When checking your credit report, landlords are likely to look for things like prior bankruptcies or evictions or a history of late payments. Large debts or a history of collections might also be red flags.
How to get an apartment with little or no credit
If you don't have a credit history yet — or your credit is lower than you'd like — here are several ways to work around it and (hopefully) get approved.
1. Rent from an individual owner, but beware of scams
Most apartment complexes and management companies require a credit check. However, some individual owners will let you rent without established credit.
Generally, these landlords will still ask you to prove income stability. Rent apartments only within your budget, even if you can get approved for a more expensive place.
And be cautious of listings for no credit check apartments that seem too good to be true. Some signs that a rental listing is a scam, according to the Federal Trade Commission include:
A rental owner asking for a security deposit or the first month's rent before you've signed a lease or seen the apartment.

A rental owner says that they're out of the country but has someone working on their behalf to set you up with the apartment. Don't send money overseas, and be suspicious if you're not able to meet with someone or see the apartment before committing.

A rental owner asks you to wire them money. A wire transfer is the same as handing over cash, and you can't get it back.
2. Offer to move in right away
Having one or more empty apartments is expensive for landlords. They have to pay the mortgage and utilities without any reimbursement in the form of rent. Because of this — especially if you live in a place with low rental demand — you may be able to rent a place without a credit history if you're able to move in immediately.
3. Prove income or savings balance
If you don't have an established credit history, you may be approved if your income is stable and will adequately cover the rent. It's generally recommended that you keep rent expenses to less than one-third of your take-home pay, so if you make $3,000 a month, you'll want to look at apartments with a monthly rent of less than $1,000. Keep in mind that as median rent prices skyrocket, it's not always possible to stick to that guideline. But try your best to find a place with a monthly rent that you can afford.
If you don't have a stable income, a high savings balance may suffice. The savings required will vary depending on the apartment complex or management company, but ideally it should cover several months of rent payments.
4. Pay a few months' rent upfront as a security deposit
Landlords will be more likely to rent to you if they have the rent money in hand for a few months. By paying two to three months upfront, your landlord won't run the risk of you not paying, at least for a while. Make sure this payment is well documented, so you can get it back at the end of your lease.
5. Provide reference letters
Prove your character by providing professional references from past employers, professors or teachers. The general assumption is those who are responsible at work and school are more likely to be responsible with their money. These character references are a good way to show you're a hardworking, responsible person who won't be late with the rent.
Get score change notifications
See your free score anytime, get notified when it changes, and build it with personalized insights.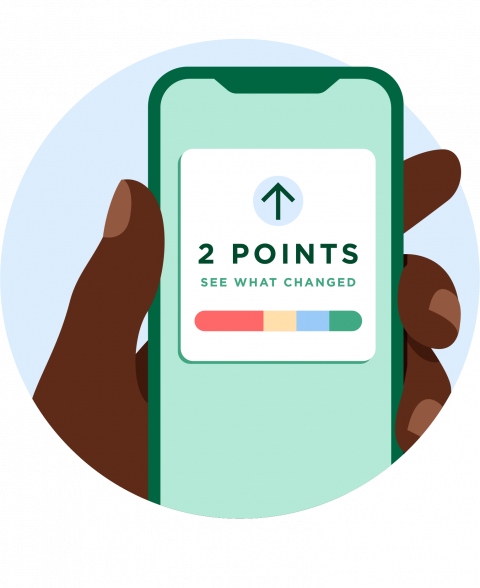 6. Offer to start out month-to-month
By signing a three-month lease, or going month-to-month, the landlord can opt to not renew you for a longer term if you aren't paying. Of course, you know you'll always pay the rent on time, but you have to prove that to your landlord with a good track record of on-time rent payments.
7. Get a co-signer or a roommate with strong credit
If there aren't any other options, ask a close friend or family member with good credit to co-sign for you. Understand that if this person agrees, they will be liable for your rent payment if you fail to make it in a timely manner. To keep your personal relationships intact, always make your payment in full and on time.
It's also not a bad idea to consider finding a roommate. If your potential roommate has good credit, it could help increase your odds of getting an apartment. And sharing rent costs will help your budget.
Ways to build your credit
If you aren't looking to move right away or if you're having trouble getting an apartment, it doesn't hurt to work on building your credit.