Will Authorized User Status Help You Build Credit?
Being added to someone else's credit card can allow you to benefit from their payment history and available credit.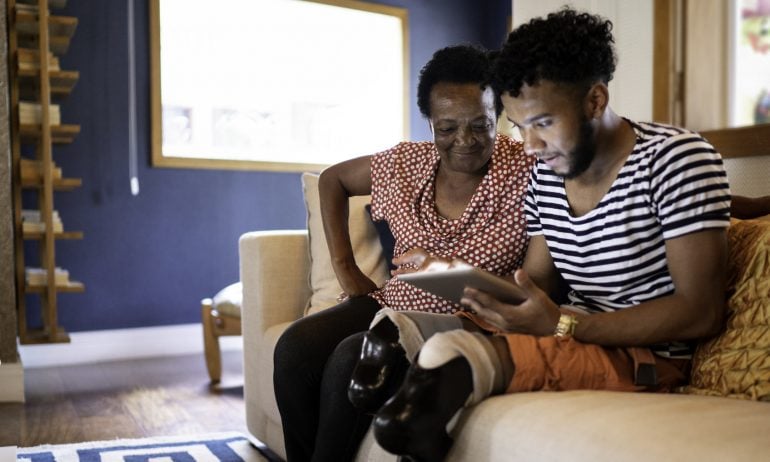 Many or all of the products featured here are from our partners who compensate us. This may influence which products we write about and where and how the product appears on a page. However, this does not influence our evaluations. Our opinions are our own. Here is a list of our partners and here's how we make money.
Becoming an authorized user on someone else's credit card account is a strategy for improving credit quickly. It works best if the primary user's card has a long record of on-time payments and a high credit limit and the authorized user doesn't have recent blemishes on their credit report.
If you're just starting out and have a , it's likely to benefit you more in terms of payment history than it will if you've been using credit longer and have setbacks to overcome.
But it can have a significant impact for newbies or rebuilders because it affects a major credit scoring factor called , or the amount of your credit card limits that are in use. Only payment history has more influence on credit scores.
Let's say you have a single card with a credit limit of $1,000 and your average monthly statement runs about $300. You're using 30% of your credit limits. If your mom adds you as an authorized user to her lightly used card with a $15,000 limit, your overall utilization could fall dramatically.
If you become an authorized user on someone else's credit card, the issuer will send them a card with your name on it. The credit card issuing company holds the primary account holder responsible for paying charges on the account, not the authorized user.
Because charges you make have to be paid by the account holder, both you and the account holder need to agree ahead of time whether you'll use the card or simply be listed as an authorized user. The effect on your credit is the same, even if the account holder never gives you the card to use.
If you cannot qualify for a credit card on your own, being an authorized user can help you beef up your  and can help with "credit age," a scoring factor. If you don't yet have , the most commonly-used scoring model, it can shorten the time needed to generate one to less than six months. It may also let you enjoy the convenience of having plastic in your wallet.
Because you're not responsible for paying the bills, being an authorized user on a credit card may not have a huge impact on your credit score. But it helps those with little or no credit history beef up their credit files.
Ask someone who uses a small portion of their credit card limit and has a clean on an account that's been open for a long time. Make sure the card issuer reports authorized users to the credit bureaus: If your authorized user status doesn't show up on your credit reports, it won't help your score.
Authorized user status alone might not increase your chances of getting approved for credit cards and loans in the future. Lenders checking your credit history want to see that you've managed your own credit accounts responsibly.
Being the primary account holder on a credit account will have a bigger impact on your credit score than being an authorized user. While you're working on your score, also consider the following options:
So what can you do to significantly? Whether you have a bad credit score or no credit score, here are some tried-and-true strategies: