The Tesla Model 3: Everything We Know So Far
Learn about the latest Tesla's specs, price and one standard color.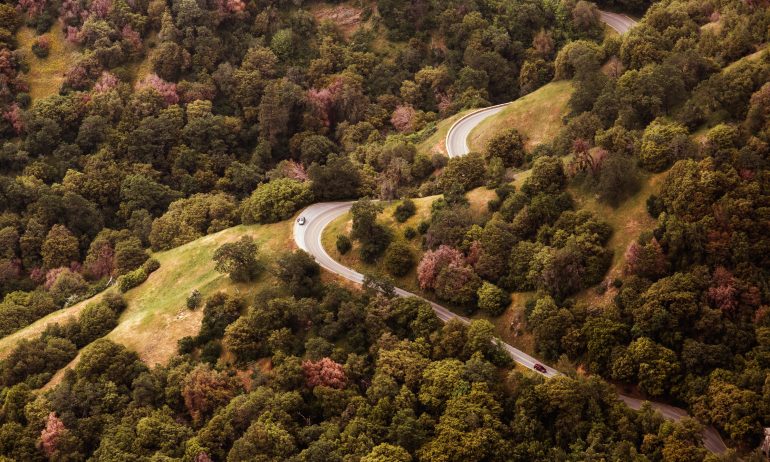 Many or all of the products featured here are from our partners who compensate us. This may influence which products we write about and where and how the product appears on a page. However, this does not influence our evaluations. Our opinions are our own. Here is a list of our partners and here's how we make money.
Now that Tesla is slowly fulfilling orders for its mythical Model 3, car enthusiasts are clamoring for more information.
Tesla's newest electric baby is minimalist, powerful and affordable — yes, only $35,000, before upgrades. But so far, the company has released only a few hundred Model 3s and little in the way of details.
Here's what we currently know about the latest Tesla.
Get in line. Unless you're one of the approximately 500,000 people on the waiting list, you can't buy a Model 3 anytime soon. Priority is given to Tesla employees and owners. Then deliveries will be based on when you placed a reservation.
Pony up. Deposit $1,000 to snag a spot on the Model 3 waiting list, and Tesla will email you when it's time to place your order.
Be patient. Delivery is currently taking 12 to 18 months. Model 3 reservations placed today are not expected to be delivered until late 2018, at the earliest.
But make sure you really want one. It can take over a year to place an order and get your new ride. There's plenty of time to change your mind, but some have reported a long, difficult refund process after canceling their orders.
Long range. Tesla is starting Model 3 production with the expensive ones: the long-range battery configuration with rear-wheel drive and premium upgrades, starting at $49,000.
Base model. The $35,000 Model 3 is on its way. Tesla expects its base-price model, with standard equipment, to be available in November 2017.
Dual motor AWD. Dual motor, all-wheel-drive Model 3s won't arrive until next year.
What are the standard Model 3 specs?
Price. The standard-battery Model 3 base price is $35,000. The long-range battery version is $44,000 (without premium upgrades).
Color. Black is the only standard color. Other colors are an additional $1,000.
Body. The Model 3 looks like a more compact Model S, with a shorter snout. It's 184.8 inches long, compared with the 196-inch Model S. The trunk has 15 cubic feet of cargo space, half the volume of the S.
Performance. The Model 3 can go from 0 to 60 mph in 5.6 seconds. That's no small potatoes, but it is the slowest of the Teslas.
Range. The standard-battery Model 3 will achieve 220 miles of range, but Tesla CEO Elon Musk hopes to extend that. The long-range version is said to reach 310 miles.
Top speed. The base model's top speed is 130 mph, compared with 140 mph for the long-range.

"

The standard-battery Model 3 will achieve 220 miles of range, but Tesla CEO Elon Musk hopes to extend that.

"
What about features and upgrades?
Convenience tech. Technology features include keyless entry, a 15-inch touch-screen display, voice-activated controls and Wi-Fi and LTE internet connectivity.
Safety tech. Every Model 3 will have automatic braking and collision avoidance — up-to-date, though not groundbreaking, safety technology.
Premium upgrades. You may want to splurge on the interior and other extras. Premium upgrades are an extra $5,000 (though upgrade prices aren't yet listed on Tesla's site). The package includes heated seats, wood trim, a more powerful audio system and power-folding, auto-dimming side mirrors, among other perks.
Enhanced autopilot. For $5,000, this upgrade enables you to maintain speed in traffic, self-park and automatically change lanes.
Self-driving capability. At some point in the future, Tesla cars will be able to not just take the wheel now and then, but also conduct entire trips without any driver input, Musk says. All new Teslas will come with hardware to enable self-driving, but activating this is extra. To get this feature down the road — whenever it becomes available through software updates — you'll need to fork over an additional $3,000 and must have the enhanced autopilot option.
Certainly, there's something special about buying a Tesla, but if you want an affordable, long-range electric car relatively soon, don't hold your breath. Getting your hands on a Model 3 will take a while, so the similarly priced 2017 Chevrolet Bolt may be worth a look.