A Beginner's Guide to Frugal Living: 24 Easy Ways to Start Saving
Learn how to live well for less with the help of coupons, creativity and a little elbow grease.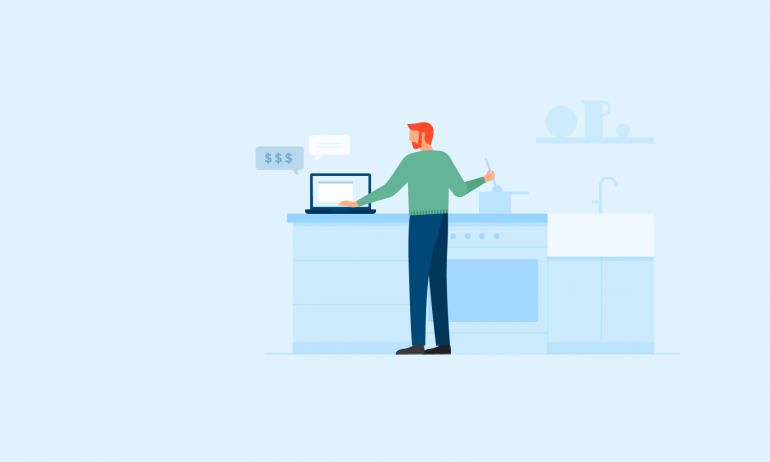 Many or all of the products featured here are from our partners who compensate us. This may influence which products we write about and where and how the product appears on a page. However, this does not influence our evaluations. Our opinions are our own. Here is a list of our partners and here's how we make money.
Frugal living isn't about being stingy; it's about being resourceful.
It's about finding ways to save where you can — whether via coupons, freebies or DIY hacks — so you can focus your money and attention on the things you value, whether that's saving for a comfortable retirement, traveling the world or .
Here are 24 ways to be more frugal in your everyday life.
Frugal foodies: Here's your recipe for eating well on a budget. Just add a dash of creativity, a dollop of planning and a healthy dose of ingenuity. Cooking, and even growing, your own food can help you stretch your budget farther. And simple tricks like splitting entrees and hitting happy-hour specials can help you dine out on a dime.
Coupons, deals and . You can use them to save money on things you were going to buy anyway — a tenet of frugal living. But use them mindfully, rather than as an excuse to spend on something you don't actually need.
Free, fun things to do are all around. Date night? See a free concert or pack a picnic and head to the park. Family outing? Go for a bike ride, volunteer together or check out a museum.
Frugal entertainment tips
You typically have two options when you need a product: buy it or make it yourself. Although heading to the store (or to Amazon) is convenient, DIY is often cheaper. But that does require another type of investment — time.
A little craftiness can also make the items you own last longer. Free online tutorials and community classes can teach you to mend everything from clothing to small appliances.
Before you call the handyman, consult YouTube. There, you can learn how to do tasks as varied as fixing a leaky faucet or remodeling your bathroom. Getting frugal at home can also mean examining your monthly bills for ways to save on electricity, water, cable and even your cell phone bill. The more you save on those expenses, the more you can spend on (or save for) what's important to you.
Want nerdy knowledge that's personalized to your money? Bring all your money into one view, and get tailored insights to make the most of it.