22 Free (or Cheap) Things to Do
To have fun and cut costs, try hiking, hosting a potluck or visiting a museum on a free day.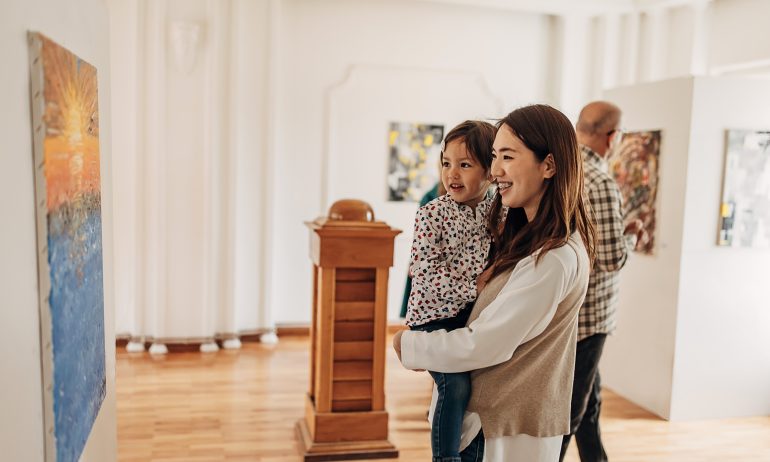 Many or all of the products featured here are from our partners who compensate us. This influences which products we write about and where and how the product appears on a page. However, this does not influence our evaluations. Our opinions are our own. Here is a list of our partners and here's how we make money.
Living a frugal life doesn't have to be boring. To keep yourself entertained and on budget, check out these free or cheap things to do.
1. Go to a museum, aquarium or zoo
Many aquariums, museums and zoos waive admission fees on certain days. For example, Illinois residents can get free entry to the Shedd Aquarium in Chicago on select days with valid identification.
In Washington, D.C., most Smithsonian museums and the zoo offer free admission year round. Other places have "pay what you wish" policies — which let you set the price — and some have discounts for students, senior citizens or military members.
And if you're a Bank of America customer, your credit or debit card could be your ticket. The bank's "Museum on Us" program offers free general admission to over 200 participating locations nationwide on the first full weekend of every month.
Dive into a new book or revisit an old favorite. If nothing on your bookshelf strikes your fancy, take a trip to the library, swap titles with a friend or check the used and sale sections at a local bookstore. If you're an Amazon Prime member, you can choose from a collection of books, magazines and comics to download for free.
Use your public library card to check out a DVD from your neighborhood branch or stream a free movie from a website like Hoopla. Or, browse the film selection on a reputable free streaming site or a streaming service you already subscribe to, such as Netflix.
It's possible to go to the theater and keep costs in check, too. Join a loyalty program or attend a matinee to help save on movie tickets.
Break out a board game, puzzle or deck of cards. If video games are more your speed, check an app store for free or cheap games, or head over to a free gaming site like Pogo.
Looking for an athletic endeavor? Play a pickup game of basketball at the park, join a recreational sports league in your community — some are free, others cost a team registration fee — or attend as a spectator.
Lending a helping hand can be rewarding. Bonus: It's free. Pick a cause you care about, like the environment, animals or education. Then, contact local organizations or use a service like VolunteerMatch to find opportunities that suit your interests.
7. Visit the farmers market
Take in the sights, sounds, tastes and scents at your local farmers market. Despite the expensive reputation, you can sometimes find locally grown fruits and vegetables for less, or in larger quantities, than you would at the grocery store. Stroll through the stalls, talk with vendors and sample the offerings.
Cell phones, podcasts and earbuds have transformed a walk around the neighborhood from mundane to entertaining. Even if you don't have access to good audio, stepping outside for a stroll is a great way to pass the time and get your body moving.
Get out of the house and enjoy the sites and sounds of the natural world. Check your county's or city's website for a list of parks and trails. Then, pack a lunch and a water bottle, strap on some comfortable shoes and get outside.
If you have a bike, a ride through your neighborhood or the trails you found on your local government website is a faster (and probably more fun) way to explore your surroundings. Don't have one to ride? Check Facebook Marketplace for gently used models for sale near you.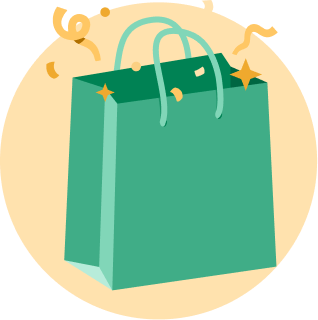 Shopping online just got nerdier
Let NerdWallet find the coupons, promo codes, and rewards every time you checkout.
There are few things more majestic than the night sky on a dark, clear night. You won't spend a dime, and you'll remember just how small you are in the context of the massive Milky Way. Google "constellations" for free printouts of easy-to-find star patterns in the northern and southern skies, and amaze your friends and family with your astronomical knowledge.
To get your music fix without forking over some money, scan the radio or try a free music service like Spotify or Freegal, which lets you use your library card to download songs. Live music can be affordable, too. Check event websites and venues for a list of upcoming shows and explore ways to save on concert tickets.
Don't have an instrument, but want to jam? That's fine. Head over to your local music store, pick up that Martin acoustic guitar and (carefully) strum your heart out. Music store clerks are used to the noise and are likely to let you play.
Tap into your creative side to save money. You can whip up something tasty in the kitchen, start a crafty DIY project, create a photo album or write a short story. You might have most, if not all, of the materials you need on hand already. If your creation turns out really good, turn it into a side business.
You can find free tutorials for just about anything online. Choose something new you would like to learn. For example, study a foreign language, take up knitting or learn to do minor home repairs yourself. The list is endless, and YouTube is a good place to start.
Getting in shape doesn't have to come with an expensive monthly gym bill. Going for a run, doing some squats and pushups or working out with a free video-based app at home are just a few exercise options besides a gym membership.
Organize a casual get-together with friends or neighbors. Make it a potluck, where everyone brings a signature dish, snack or beverage. That'll ease the financial burden on the host, whether that's you or someone else.
20. Do something productive
Let's get real: Most of us are putting something off. Set aside time to clean the house, finish a project or get your affairs in order. That could mean creating your will, building a budget, planning a vacation or polishing your resume.
This option won't cost at all. In fact, you'll likely make money at your yard sale. Gather up unwanted clothes, furniture and other items from your home. Then, set up a few tables and invite the neighborhood to shop. You'll get rid of clutter in an environmentally friendly way. Consider that a win-win.
22. Engage with your community
Search for local events in your city or town and you'll likely turn up a calendar of free community gatherings. In the warmer weather, it could be a concert in the park on the first Friday of the month. An outdoor movie on a patch of grass downtown is another way to spend a summer evening without spending money. Also, religious organizations often host free meals and community gatherings, too. All of these events make great opportunities for friendliness and fellowship.